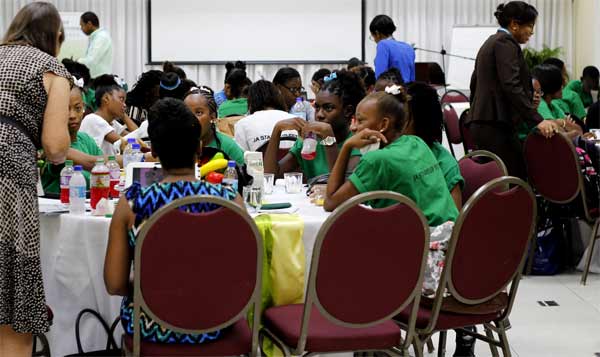 PARTICIPANTS of Go Green Enterprises of CARE Odsan emerged overall winners at the annual Junior Achievement (JA) Startup Fete on Tuesday with their production of mops made out of recycled material.
The event which attracted seven secondary schools and one Centre saw approximately 80 students, teacher advisors, mentors and volunteers from the private and public sector, JA alumni and the media converging at the Bay Gardens Hotel to participate in this one day event of intense collaboration.
Start Up Fete was designed to engage, nurture and inspire students of the JA Company programme in a fun-filled environment where creativity is unleashed and participants explore new and exciting ways of starting and validating their Junior Achievement companies.
Throughout the day, teams focussed on customer development, sales and marketing and development of their products or services with knowledgeable and successful entrepreneurs, bankers and educators on hand to mentor and inspire each team.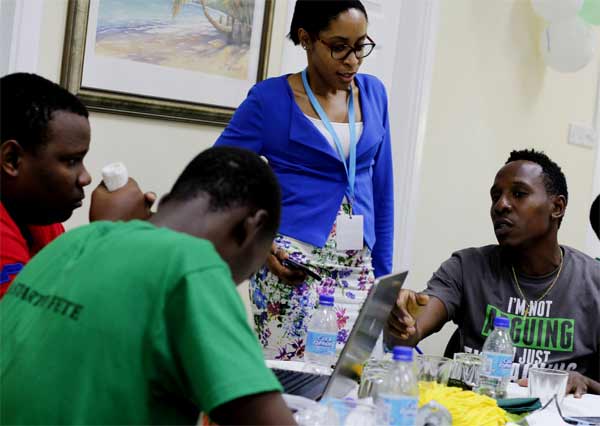 The hostess, SME partner of LIME, Ms. Mindy Chicot and DJ Hollywood HP helped keep the atmosphere energized as students worked in a fun and relaxing environment.
Judges included Senior Executive Officer of Ernst & Young Ms. Jeanne Joseph, Young Entrepreneur of the Year of Shoe Rehab Ms. Mandisa Morrison, Business Development Officer of Small Business Development Centre Mr. Esli Lafieulle and Relationship Manager-Business Banking of RBC Royal Bank Mrs. Marcella Johnson, who provided valuable feedback to the teams as their pitched they business idea.
Ms. Joseph said this was a great initiative the St Lucia Chamber of Commerce had introduced to students. She added: "It is simple and very rewarding to me personally and my organization in general; being given the opportunity to share our personal and professional experiences with students really echoes our company's policy: being committed to building a better working world through youth economic development. Junior Achievement affords us the opportunity to do just that."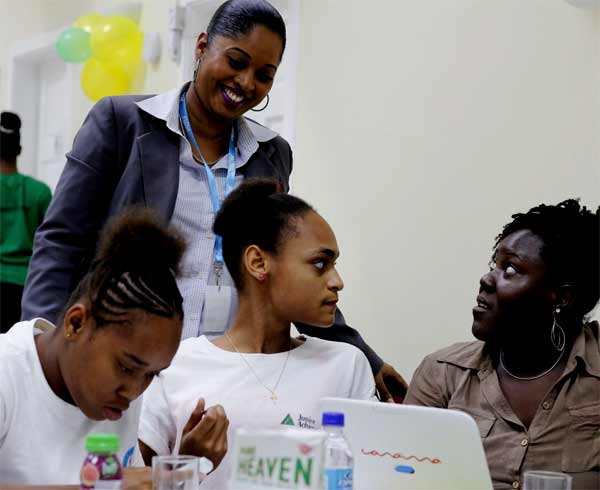 Junior Achievement (JA) is the largest and fastest-growing non-profit economic education organization in the world serving more than 10.6 million students annually. Students experience the JA curriculum through the support of volunteers dedicated in helping students better understand business and economics.