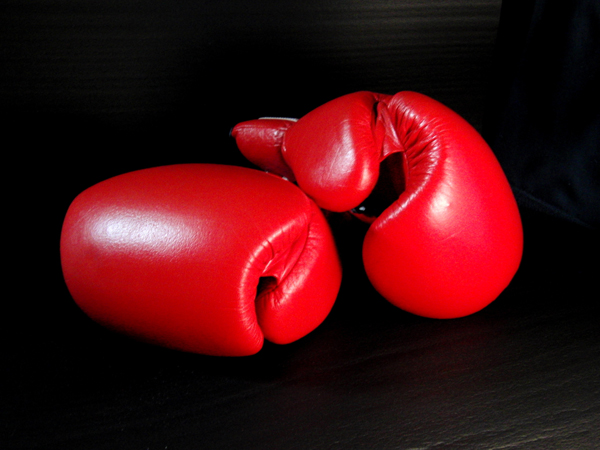 LOCAL boxer Dalton "the Hurricane" George has received a five year ban from the sport as of January 1, 2015.
The ban administered by the St. Lucia Boxing Association means George is prohibited from participating in any gym, national, regional and international boxing activity under the auspices of the Association.
George was invited by letter to appear before the SLABA executive and given the option if he so desired to seek legal representation after he was charged for serious misconduct arising from his bout at the Central American and Caribbean Games in Vera Cruz Mexico on Saturday 22 November 2014 against Raul Curiel of Mexico.
He was disqualified in the bout as in the second round he was reported to have spat out his mouth guard at the referee in the ring who was in the process of administering an eight count to him.
George was summoned to a hearing on Saturday December 27 by the Association to answer a charge of serious misconduct. He failed to appear at the hearing.
The Association therefore came to the conclusion that George's behaviour constituted gross misconduct, sufficiently grave that the association found it impossible to continue relations with him at this time.
The SLABA also indicated in a letter informing George of his ban, that it remained prepared to afford him with the necessary professional counselling services needed to encourage a more positive and responsible behaviour from him if he was willing.
George a special police constable in the Royal St. Lucia Police Force has been disqualified twice before in his boxing career. At the Commonwealth Games in Delhi, India in 2010 he allegedly uttered obscene language at a referee, and at an invitational boxing card in Barbados in 2012 he pushed aside a referee which resulted in a massive brawl in the ring causing Barbadian boxing authorities to ban him from ever fighting in Barbados again.
For this incident he was given a two year ban by the SLABA.
George is also a former Creole Games Gold medalist in the 60kg Lightweight Division.