The Ministry of Health has applauded Saint Lucia for their cooperation during the past few months of managing what it called "this third and intense wave (of COVID-19) in country."
"The Ministry of Health is encouraged with the progress noted thus far in managing the third wave and with the roll out of the COVID-19 vaccine, is hopeful for quality of life improvements in relation to COVID-19 in the near future. We understand and acknowledge the level of frustration that the public has had to endure, by the many protocols and lockdowns in the past year. These measures have been implemented in an effort to reduce the impact of the virus on our vulnerable population. As we reduce the cases and the risk we have been reducing the strict measures in a controlled manner," the Ministry assured.
"At this point, we remind the public that although we note the flattening of this third wave we still have over one hundred active cases. We would like to alert the public that mass crowd activities and open socialization is not recommended nor approved at this time in our management of the pandemic. We continue to receive numerous reports of widespread socialization across the island. We are still at high risk at this point in time. The public health team is working to reduce to less than 50 active cases of COVID-19 to enable safe opening up of activities. We ask the public to work with us and continue to be patient. The premature social activity will lead to an upsurge of cases given the exponential transmission typical of this virus," the Ministry noted in a release.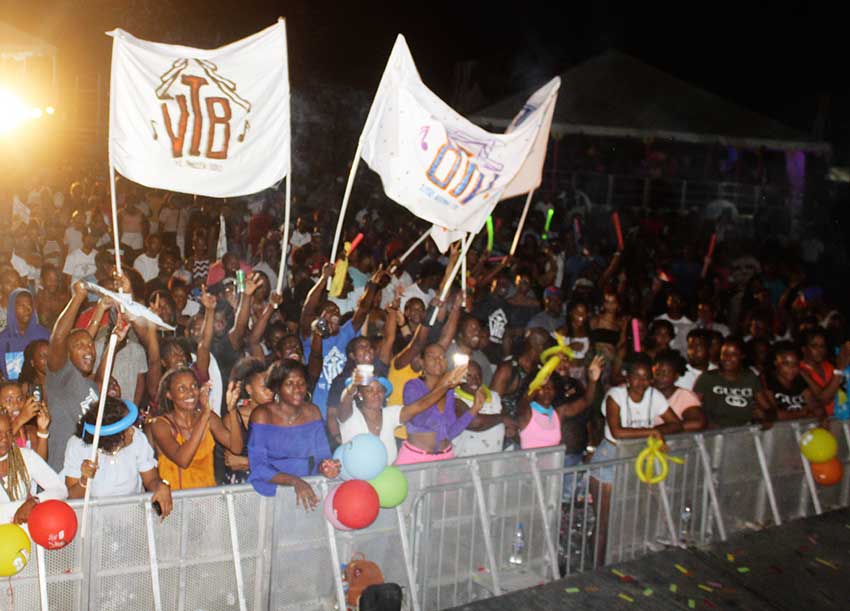 The Ministry calls on everyone to continue to adhere to the infection prevention and control measures that are proven to reduce transmission of the COVID-19 virus which includes: washing of the hands with soap and flowing water or by using an alcohol based hand sanitizer; wear a mask which covers nose, mouth and chin and maintain physical distancing from others and avoid crowded activities.
"Let us all work together to sustain the safe re-opening of school in April and maintain the numerous gains achieved thus far," the Ministry wrote.
The Ministry has recorded a total of 4,172 cases to date and managed three epidemiological COVID-19 waves with a total of 58 Covid-19 related deaths.
"We note the steady decline in the number of cases, people accessing care at the Respiratory Clinics and number of admissions at the Respiratory Hospital. We applaud the public," ended the Ministry's missive.