IN the world of calypso, Delthia Naitram is more of a behind-the-scene genius who shuns the spotlight. But after churning out hit after title-winning hit for one of Saint Lucia's best calypsonians, the time seems nigh that the spotlight be shone on her for a change.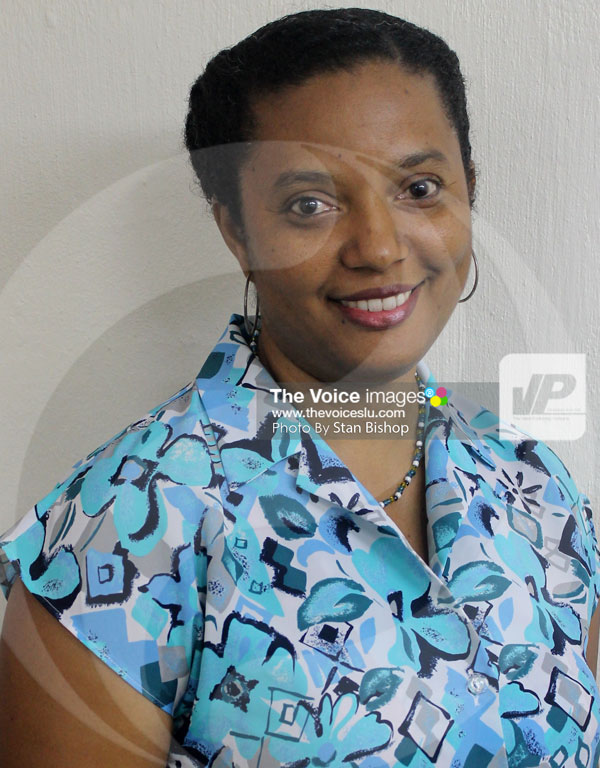 In the calypso songwriting business that is virtually dominated by men, Naitram has proven that women, too, can put pen to paper and come up with melodious musical magic. But music was not always the forte of this visual artist who has a background in literature and a strong love for poetry.
Things changed for her musically in 2008 when then one-time calypso monarch, Walleigh, was trying to come up with some songs. She offered him a few lines and upon realizing that she could produce with lines and develop metaphors, he asked her to continue assisting him.
"I'm pretty good at scansion, going through a poem and working out the meters and feet and things like that," Naitram told me. "The following year, he challenged me to write a song. Since I was going through a period of artist block at the time, I felt that grasping the opportunity was an alternative way to get past it."
The challenge paid off for her, resulting in her writing "Land of Absurdity" and "Today's Child". Thus began Naitram's foray into writing calypsos and contributing to Walleigh's next two titles in 2014 and 2015.
While she admits that she lacks formal training in music – "I cannot read a note, apart from B, A and G," she joked – Naitram says she has a good understanding of structure which comes in handy. She said Walleigh would often give her a structure and she would write something to fit it, with him sometimes tweaking it a little so that he gets the phrasing right.
"Most times, I come up with the lyrics and he works out the melody," Naitram said. "But when we look at the theme of the song, we usually have an idea whether it's going to be fast or slow. The music and the lyrics always have to be in sync."
Since 2009, Naitram has worked with Walleigh on all of his songs, except "Disco Lights". She also co-wrote "Street Vibes" with Walleigh, contributing the last verse of the song. Other songs penned by her include "Fool Stop", "Stitch Reform", "Koudmain", "Robots", "Not The Three Little Pigs", "Brand Me", "Invoke The Lucian Spirit" (the latter three won Best Nation-building Songs of the Year), and "Gestation".
"Stitch Reform" and "Street Vibes" won Walleigh his second title in 2014 and "Robots" and "Koudmain" won him his third in 2015.
Wit and humour are common denominators in Naitram's lyrics, making it easy for calypso aficionados to discern her DNA fingerprint on a song. She said both themes come to her naturally so she doesn't need to force it out of her pen.
Naitram's appreciation and enjoyment of calypso were piqued while listening to old-time calypsos while she lived in Trinidad for five years and worked with lecturer, Rawle Gibbons, as his graduate assistant for two years.
One of her projects involved transferring old audio reels of calypso music and digitizing them. That experience, along with reading his book on calypso, worked in her favour, she said.
"My personal calypsos are those funny ones that have a lot of wit," the songwriter said.
Naitram described having her songs win the Calypso Monarch "a proud moment and a humbling experience", adding that it's also very frightening because she is her biggest opponent. It's even harder, she said, trying to write songs to defend the title Walleigh would have won.
"Thoughts like 'How do I outdo myself?' and 'How can I become better?' keep flooding through me. I'm not the kind of person who will create a work of art, pat myself on the back and spend the rest of the year clapping for myself and feel like I have made it. I believe creativity is infinite and, therefore, if you feel that you have arrived at your destination, then you really don't understand creativity and the arts at all. Your best work is always your next work," Naitram explained.
Naitram said she struggled this year to get the right songs because of her own anxieties in trying to defend Walleigh's consecutive titles. She kept coming up with ideas and discarding them because she wasn't feeling the electricity that she usually experiences whenever she knows for a fact that a particular song is the right song.
But the two songs she wrote for Walleigh this year, "Shoes" and "Common Sense", seemed like the perfect dream come true in terms of relevance, lyrical content and the ability to prick people's conscience.
She said "Shoes" was inspired by the fiercely competitive nature political candidates adopted during the last elections campaign, something she likened to the crazy behaviour women exhibit whenever there's a shoe sale. Amidst the ferocious fight and hyped marketed in pursuit of political power, she said, the real issues – and analyzing those issues – were absent.
For many years, Naitram worked with students at George Charles Secondary School where she was employed as a visual arts teacher, writing songs for them in preparation for the National Schools' Calypso Competition. Among the students she has continued to assist is Ashley "P. Bling" Jules, who last month successfully defended the title she won at the Schools' Calypso Competition.
"We have found a gem in P. Bling," Naitram said. "She really has the energy for it and is enthusiastic about it. I think she's a natural performer on stage. So it's nice to work with P- Bling and our hope is that she does a three-peat next year."
Two years ago, Naitram left George Charles Secondary School and is now attached to the TVET Unit in the Ministry of Education working on developing a visual arts programme in an effort to cause a revival in art education. Art, she said, has "really, really fallen asleep" and the ministry is hoping to pilot a new art syllabus from September for Grades K through 9 targeting the little ones right up to lower secondary school level.
"I've also been working very closely with the art teachers at the various secondary schools. They need the support because art, unfortunately, has been the subject with the worst performance for Saint Lucian students at the CXC level. So we need to do something by having all the teachers come together and motivate each other," Naitram said.
For the past two years, Naitram has worked with the Cultural Development Foundation (CDF) to assist students in District Four who otherwise would not get the opportunity to attend the lantern-making workshops to participate in the Annual Lantern Festival because their parents are unable to accompany them.
For now, Naitram is hopeful that "Shoes" and "Common Sense" will earn Walleigh a three-peat at this year's Calypso Monarch final slated for Saturday, July 16. Nevertheless, like the consummate songwriter she is, she is already entertaining ideas for her next compositions. She also has some advice for songwriters who wish to emulate her winning ways.
"Reading is important as well as engaging in positive, intellectually-stimulating discourse," Naitram advised. "You have to have a construct within which to develop your metaphors and things like that. Read a lot and practise writing. Listening to old tapes of calypso also helps."