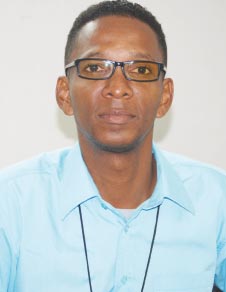 THE local election campaign rhetoric is heating up fiercely, not unlike the harsh sunny weather we have been getting lately. Tune into any television or radio station at random and political hopefuls can be heard pitching their campaign messages as they promise to convert water into wine. Political lines are also being redrawn with many disgruntled members from both major parties either subtly or explicitly chiding their parties for failed policies or lack of vision.
Inevitably, tens of thousands of registered voters are left to wade through the intensifying war of words hurled across party lines. Words that often seem to widen the division rather than heal the chronic politically-charged piece of rock many of us are forced to call home.
Moreover, if one listens closely to the sentiments being expressed by many voters, it seems that both major political parties have been found wanting, especially when it comes to political maturity. That is, of course, assuming that "political maturity" is not an oxymoron, but a state where people actually get better over time.
LESSONS
Many lessons can be learned from sister island Jamaica's general elections held last week. According to one online blogger in an article carried in the Jamaica Observer last Tuesday, the electorate seemed more interested in politicians giving way to the clever talk and instead ameliorating the plight of the people.
"This will be a major headache for the PNP (People's National Party) because one thing that this election has shown is that many Jamaicans now prefer issues-based election campaigns to populist drama," the blogger said.
Another blogger said: "This dialogue and connection with the populace CANNOT JUST BE FOR ELECTION. It needs to be sustained and meaningful."
Overall, many Jamaicans felt that communicating the right message to the people played a key role in them arriving at a decision on voting day. Many felt that the PNP's lack of a coherent strategy was the party's downfall. Even the party's method of communicating its message to the masses took a few upper-cuts.
"PNP campaign teams are dinosaurs to the technological age," one blogger wrote. "This strategy by the JLP was brilliant and well done. The demography of the voting population is changing and we all have to realize that. Technology is and will always be a part of every and anything."
Even outgoing Prime Minister Portia Simpson-Miller's non-participation in the national debates with JLP leader, Andrew Holness, was cited as a fatal blow to the party's chances of winning. Simpson-Miller's contention was that Holness and other JLP members first needed to apologize to her for so-called disparaging remarks he made about her.
Another fatal flaw for the PNP seemed to be the small window of opportunity for stakeholders to prepare for parliamentary elections with Miller-Simpson announcing on January 31 that the general elections would be held on February 25. Some analysts agree that delaying the election date gave the JLP enough time to ramp up its campaign. The JLP managed to trump the PNP despite a less than 50% voter turnout reported by some Jamaican media outlets.
To this day, some Flambeaus still blame former Prime Minister Dr. Vaughan Lewis for not calling general elections long before the May 1997 date. Some say his predecessor, Sir John Compton, had already sensed a defeat at the polls, resulting in him stepping down in April 1996. Many UWPees believe that the Saint Lucia Labour Party (SLP) capitalized on that flaw, resulting in their 16-1 landslide victory at the polls.
In a technologically-advanced, fast-paced world as ours, the onus in on both the SLP and UWP to take lessons from the playbook of not just Jamaica but the United States as well. Sometimes the top dog is the one who started out as the underdog. Take Donald Trump, for instance, who has become known using his gift of gab to become a game-changer by being politically-incorrect.
While the Republican elite despise him, Trump has managed to communicate his message in a seemingly more formidable way with the masses, snagging the Republican primaries last Tuesday, carrying seven of the eleven states, with Senator Ted Cruz picking up three and Marco Rubio one.
While Trump's popularity continues to grow, the headache the Republican hierarchy now faces is whether he deserves the nomination to run against Democratic hopeful Hillary Clinton in November. Sometimes the pros of being popular come with the cons.
If you asked me, all these political happenings prove just how complicated a process politics is. Navigating through strategies that must in the end redound to leaving a good impression on the voters' palates must undoubtedly be a rigorous yet delicate task.
As is in the case of Jamaica, I think that Saint Lucians primarily want the current election campaign to be focused on issues rather than the usually mudslinging that involves accusations of corruption that never find their way into courthouses. That politicians finally face up to the realities of their failings rather than simply selling us what we are tired of buying. Be honest with the people as to what mistakes we are made to suffer due to their dereliction of duty in the same manner we are fed GDP growths and positive outlooks.
FUTURE PLANS
Any political party worth its salt would want to spend its time engaging the people with clearly-defined plans for the future. Which is why I have always felt that party manifestos should be published long before election dates are announced and not after. This would give voters enough time to read and question the manifestoes' contents.
Moreover, town hall meetings featuring opposing candidates should be held where candidates can simultaneously outline their individual and party plans to their constituents. If young people are being called on to vote at 18, then politicians should be mature enough to share the same stage in the interest of the people, right? Politicians need to show that they are part of the unity they are calling for, right?
Despite the exorbitant political campaigns we've had over the past twenty-five years, low voter turnout continues to be a major factor. It seems that people are either apathetic to voting or they somehow get the feeling that their party will win without them even casting a vote. Following the December 2011 general elections, many voters who did not cast their votes said they regretted not doing so – and that goes for voters who usually vote for either party.
Over the past five general elections, an average voter turnout of 59.58% was realized despite major strides made in campaigning via social media which played a major role especially in the last general elections. Attracting the undecided base will be a huge challenge for political parties, especially in a climate where many lump all political parties into one bracket.
But with unemployment dipping recently and the IMF projecting Saint Lucia's economy to grow by 1.6% this year, the SLP seems poised to capitalize on such positives. However, the UWP continues to argue that the government has not done enough to ameliorate the socio-economic problems they are forced to contend with daily. Crime, high cost of living, the IMPACS report and yet-too-high unemployment are what seem to be on the lips and minds of many voters these days.
Despite all these variables, the Saint Lucia many Saint Lucians envisage is one where they have easy access to quality health care and justice systems, positive outlook on job prospects, a workable national security plan, better competitiveness for business, a reduced Value Added Tax and politicians who actually deliver on promises instead of blaming the others who had the chance to do so but didn't.
So as the campaign train makes its way through your constituencies, be sure to chisel away at the repeated vacuous rhetoric that usually fills the void between musical acts. Be sure to demand a higher standard from your political hopefuls. Quit getting yourself involved in political rivals' beefs while you perpetuate their divide-and-rule mantra. Demand public debates and early release of political manifestoes. Avoid the chicken and rum and go for the issues-based menu instead.
Above all else, make sure that your vote and voice actually count for a change by demanding a better deck of politicians.