Now you know I couldn't let the Carnival season come and go without featuring someone who plays a big part in the festivities.
Our WOTW is just for the girlies as she is seen as one of the saviours of Carnival in St. Lucia.
SharlyneDujon is a 31 Marketing Guru/Entrepreneur who was born and raised in Bois Patat, Castries.
To the world, she's an outgoing, sociable, friendly and a carefree individual who is easy to speak to, as well as a good listener.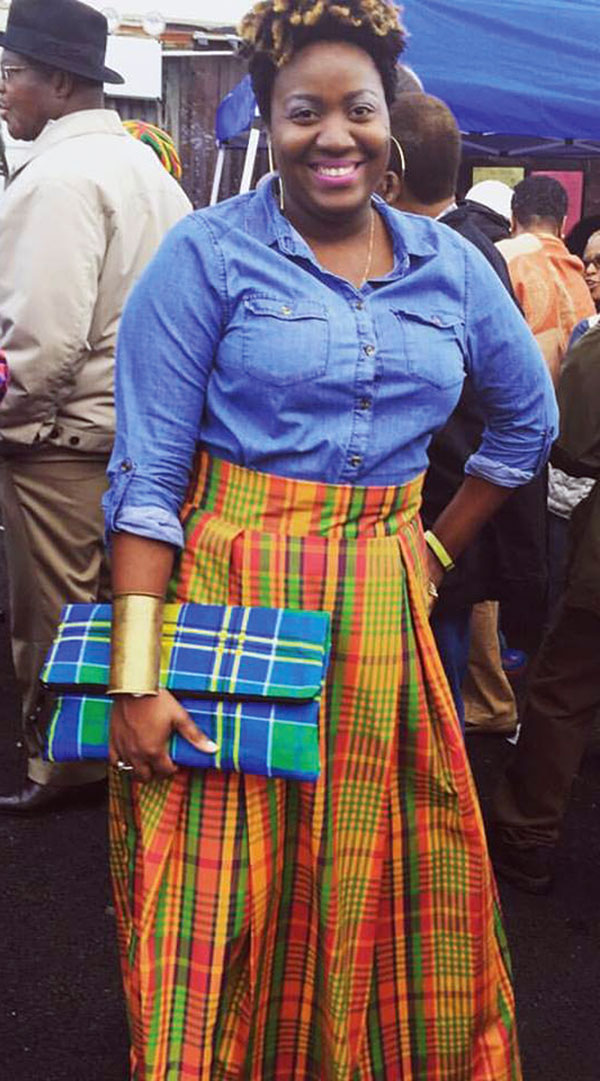 These traits have actually helped Dujon along in her business as it is her people skills that draw the clients in and leave them looking forward to their next deal with her.
She said; "I understand people and make friends easily and I'm quite relatable. I am a kind-hearted individual who's always looking out for others. Most times I am busy pursuing my goals wholeheartedly."
With that said, around this time of year, Dujon becomes a hot commodity to revellers as she is one of the suppliers of some much needed and highly sought after apparel used by women on Carnival Monday and Tuesday including high quality skin toned stockings, boots and bags.
Dujon said: "Carnival season for women can be one of the most stressful times ever, from finding the best shade skintone stockings, to getting boots, finding the perfect hair do, gems etc. Most women refer to me as their saviour because I provide them with all the products that they may need. I'm always willing to assist and go the extra mile for them. I love it when my customers are happy and satisfied."
She went on to explain how she got into the position purely by chance: "Someone I knew who resided overseas used to provide persons with brand stockings, and because she didn't live in St. Lucia she asked for my assistance in distributing. After a year, she decided not to continue this business. I decided to take it on and I pursued it on the small scale for a year. But then my customers brought me customers which led to my expansion. Customers then asked me to provide boots, and a number of miscellaneous products which I did to because like I stated before I love to keep them satisfied. The business started off as just stockings but now we offer any and everything you ask for."
Dujon admits that her success has not been an easy journey. She said whilst she has experienced and continues to experience many highlights, including the fact that she is in high demand which tells her that she is doing a great job when it comes to satisfying her clients, she said there have been many low points including the worst one which is when she has to turn clients away due to sold out merchandise.
The list of lows is lengthy but Dujon said she is too focused on moving onward an upward to focus on the lows.
She said all she has to do is think about her clients and that makes it all worthwhile.
Dujonsaid,"Eight Percent of my clients are long term clients. They've been with me from inception till now. I would describe it as a social and one to one relationship. Our communication goes beyond speaking about Carnival because we talk about any and everything under the sun. I love that about them."
Despite her struggles, the marketing guru said there is nothing that passion and dedication cannot conquer. So it is in that sense that she said she would encourage anyone to pursue the profession if that is what they have set their hearts on.
She said, "I would recommend anyone who has a love for Carnival, and want to deal with the headache that comes with trying to please everyone to do so. I love what I do. I love getting the messages about being satisfied, I love how loyal my clients are, I love everything about the interactions we have throughout the Carnival season and thereafter. I get really excited about seeing them all dolled up in their Carnival Haven wear slaying!!! It literally keeps me going every year because there are times I want to give up but they keep me going."
It would seem that covering up feet is embedded in Dujon and it's her little secret.
Dujon said, "I can't sleep without wearing socks. Also I'm an introvert and I love spending time alone in my house doing nothing but watching Four Weddings or CSI marathons.
In my opinion, that is hilarious…can't you just picture Dujon living it up on the road during Carnival and then retreating to her house with her socks, PJs and hot chocolate on the same night?!