DEPRESSION and mental illness is so important a subject matter that it deserves all the highlighting it can get. Today's WOTW has been through — and is still battling — it to this day. Most importantly, through it all, she has become a SuperShero by reaching out and helping others who might not have an outlet to speak about their issues.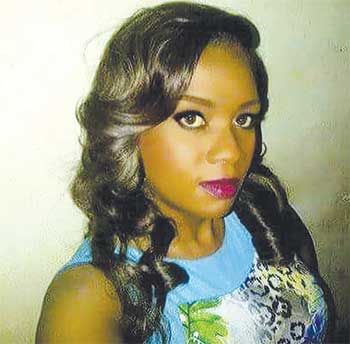 Journalist/radio personality/fashion designer, Cherry Ann Gaillard-Williams has likened herself to Xena the Warrior Princess because of the way she has been a fighter and a soldier for many years, working hard towards beating her demons in the form of depression. She also calls herself a real "negmaron" and one who "doesn't follow the status quo".
Gaillard-Williams said: "My warrior nature forces me to keep an eye out for people looking to break free from whatever but don't know how to do it. I think that comes from my childhood. Growing up the eldest of five children, I had to look out for the younger siblings and always made sure that everyone was okay."
She continued: "That characteristic transcended outside my family circle and I'm always trying to help people out, whether its family issues, industrial relations matters or friendships. etc. It's a blessing and a curse. A blessing because of the feel-good impact it has on both the people in need and myself. But a curse because it is draining. It completely depletes my energy because I go so hard. But I'm especially hard on myself because I will not allow myself to fail and there's no forgiveness for it, either."
Gaillard-Williams revealed that she was diagnosed with depression several months ago, but said it wasn't a prognosis she'd considered before, as she had the wrong idea of what the mental state was. On the flip side, she said she always knew something was not right.
She said: "I would feel so deeply and for some reason I could transfer people's pain to myself. But at the time, I felt like I was falling into this bottomless black hole. I was tired all the time. I would cry for days. I just felt like I wanted to float away — sleep and never wake up."
And so, she took action: "I decided to talk to someone — not a friend, but one of my news contacts, just to try out this counselling thing. I thought I'd just go in, talk, cry on her couch and leave my problems there, but the thing is I didn't even know what was bothering me or where to start. I just had this tangled up ball of stuff in my head."
The doctor, she said, explained what was happening, and this opened her eyes to her problem and how long she'd been going through it. She said although her misconceptions worsened, she soon realised just how wrong she'd gotten it all.
She said: "She gave me a prescription and at that point I figured, 'Okay, that's it, I'm mentally ill! I'm officially crazy! But I would later find out that this was not the case at all.
"Coincidentally, I stumbled on a posting from themighty.com on Facebook, and from that time on, it changed my life. I read about the experiences of other people battling this illness and I figured that I'm not crazy after all. These are normal functioning people who struggle with their thoughts everyday. I started sharing the info on my page occasionally in the hope that it could help others. But a small part of me was worried about what people would think."
The radio presenter said there was one particular moment that tipped her over the edge, and that was the day that a teenager took her own life. She revealed that it hit close to home because her 16-year-old son attended the same school as the young girl. Her reaction, she said, caught the attention of the Director of Human Services, Elizabeth Lewis, who sent her a private message to find out whether she was okay.
This was the beginning of the idea of the formation of a support group that would provide help and encouragement for people fighting depression.
Gaillard-Williams said: "The fact that this young girl had died because she did not get the help she needed in time to save her life provided me with the motivation to make this support group initiative a reality. With the help of medical experts, the Director of Human Services and the Sandals Foundation, the first group session began this week.
"We plan to meet twice a month on a four-month revolving cycle. Group members are asked to follow a strict confidentiality clause in order to create a nurturing and comfortable environment for all."
The idea, she said, is to try to slowly break the stigma associated with mental illness. This will allow people to seek the help and support that can save their lives.
She said: "I don't mind doing that with one person at a time. The group sessions are open to anyone who needs support."
When she revealed her WOTW secret, it made me think that perhaps another group needs to be started here in St. Lucia.
She said: "I love being a housewife. If I had to choose between being a career woman and housewife, I'd choose the latter. Don't get me wrong, it's not the barefoot and pregnant kind of housewife. I just think it affords you the liberty of going at your own pace. I love to cook and take care of my family. My space! I make a mean spread. When I cook, it's for an army and being in a household filled with men, they clean it up really fast."
She added: "My husband blames me for his slight weight gain. But that beats the alternative. I take care of bidnezz!"