Positivity and transparency are beautiful things and luckily for today's WOTW, she possesses both of those qualities as well as beauty itself.
Beverly Thomas is a proud 45-year-old beautician, who hails from Conway, in Castries.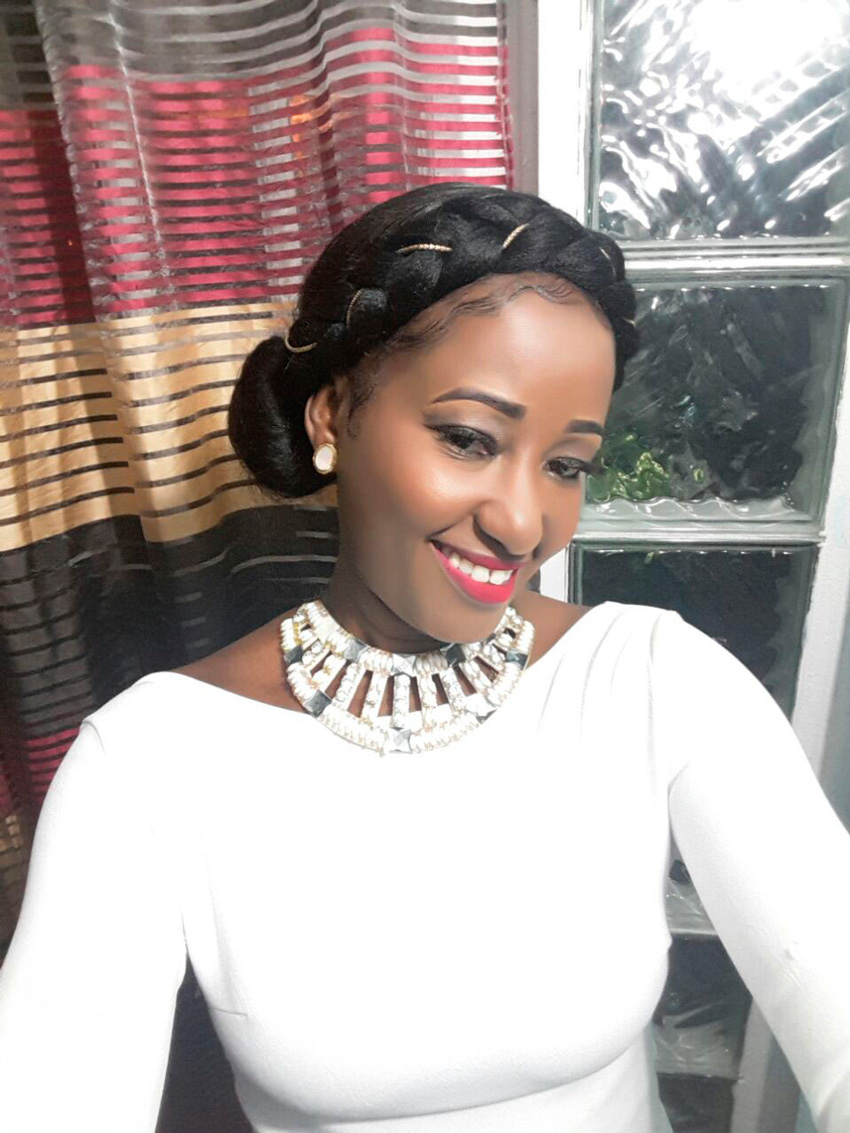 Thomas comes from a family of nine children where she landed smack in the middle. It is her life with her family that started her off at an early age towards understanding people better.
Unless you don't watch local television — like at all — you cannot say that you have never seen Thomas' face before because she is pretty much involved in everything focused on community building and festivities.
Another place you will usually find the outspoken Thomas is on DBS's Street Vibe, where you will see her on most evenings sharing her thoughts on different subject matters.
Whether you like her constant presence or not, one thing that is indisputable: she makes sense when she speaks. Thomas said once she is approached for her opinion, she will speak on it as long as she is knowledgeable on the matter because she likes to be right.
"I have only a secondary school education, which is seven CXC subjects. But growing up, I always said I have to be well-educated and street smart enough to teach myself about the things that I don't know. In the process of doing that, you retain a lot of information," she said.
She continued: "Right now, the world of social media opened the avenue for you to learn anything you want to and refine yourself to become a better person. So I make use of Google and everything and I research everything I want to know about and implement that into my life. I have to be of sound mind and whatever I say, I want it to be the truth because I believe in truth."
When asked how she manages such a tight, busy schedule, she said she sees every hour of the day as an opportunity to be influential and progressive. "I like progress, positivity, and elevate people, especially women like myself, in society — making sure that we are all balanced."
A typical day in her life, she said, does not exclude her six grandchildren. She also focuses on the product that the world knows and loves: herself. People, she said, have high expectations of her, whether it's for her to be an advisor or simply to provide some sort of community service, which she absolutely loves.
"You must give something back," she said. "When God has blessed you with a profession that you didn't pay a cent for, you must always give something back."
There is no St. Lucia Carnival without Thomas and this is where she truly is in her element and has her hands in every aspect of the entire season — from costume design and makeup to working at the music competitions and the queen show pageants.
She said she has gained her experience from years of working with other professionals in the field. Thomas is hopeful of passing her experience on to the younger generation.
Thomas said growing up in an area that many perceive to be "ghetto" was instrumental in her being the positive figure that she is today. "Coming from the ghetto, it doesn't mean you have to behave "ghetto", doesn't mean you have to be on the street, doesn't mean you have to be involved in drugs. So Beverly learned positivity!"
She said another reason why she is so tied into numerous activities is because she is extremely proud to be a St. Lucian. She noted that she has travelled the world and has even passed up opportunities to live in some of them. Home is where the heart is, she said, and she has no intentions of leaving her island and her loved ones behind for life abroad.
"Beverly in St. Lucia means Beverly wants to make a contribution to her country," Thomas said. "That's why I chose not to live in another country. It's still optional because my husband-to-be is Canadian. But I will always have St. Lucia as my home because I want to make a contribution and know that I can smile and say I'm all Lucian."
Although Thomas said she is an open book who sees a clean and clear conscience as the key to staying young and healthy, she managed to pluck out one little secret to share with The VOICE. She said her best friend/colleague Sharmark Leon (who is also her co-host on Choice TV's "Like It, Live It, Love It") is a little bit more to her.
"Sharmark has been a part of my life for a long time but sometimes I see Sharmark as being my husband genuinely. But he says he does not each chicken, he eats beef. I know he will kill me for saying this, but that's that."