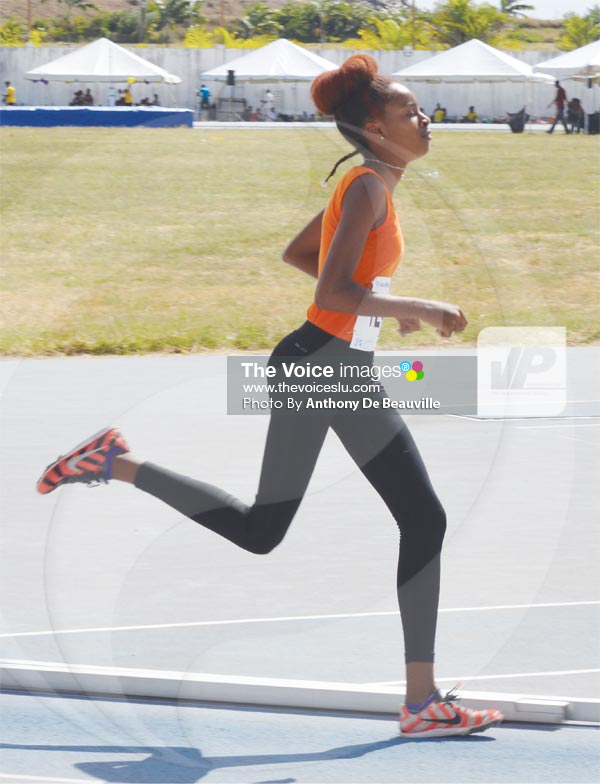 It can best be described as an "under par performance" by the 436 participating athletes at last weekend's National Junior Track and Field Championship/CARIFTA Trials held at the George Odlum Stadium in Vieux Fort .
There was little to shout about as most of the athletes  failed to show any top level performance in their  respective divisions.
When the dust was settled KamillahMonroque  of Rockets captured the VictrixLudorum award in the Youth Girls category. Monroque won gold in the 1500 metres in a time of 5 minutes 04.45 seconds, the 800 metres in a time of 2 minutes 23.57 seconds and the 3000 metres in a time of 11 minutes 19.13 seconds.
There was a tie in the Youth Boys category for the Victor Ludorum award between Jean Pierre Fredrick of Night Riders and Jean Mitchel Etienne of Choiseul. Fredrick won gold in the discuss with a distance of 40.42 metres and gold in the shot putt clearing 13.40 metres.  Etienne, who comes from Choiseul won the 100 metres in 11.36 seconds and the 200 metres in 22.35 seconds.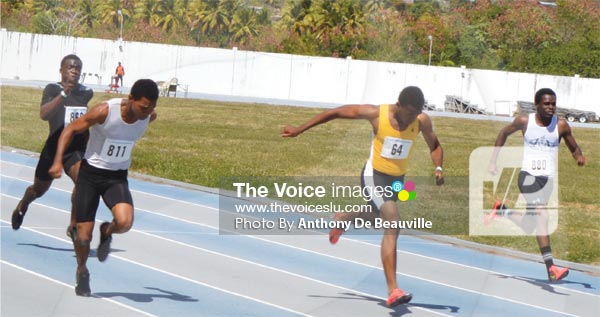 In the Junior Girls division Rochelle Etienne of  Speed Printing Survivors won gold in the javelin with a distance throw of 37.94 metres and gold in the shot putt  of 10.85 metres.
In the Junior Boy's category the Victor Ludorum award was won by CejayMcLaurence  of Choiseul who  captured gold in the 800 metres in 2 minutes 00.42 seconds, gold in the 1500 metres in 4 minutes 20.44 seconds and silver in the 5000 metres in 17 minutes 47.15 seconds.
Based on the results and for the second time in two years only one athlete has qualified for the Carifta Games. This means that the SLAA's Technical Committee will have to dig in deep to see how they can come up with a couple of names of athletes who might have just missed out at the meet.
This year's  Carifta Games will be held March 26 – 28 in Grenada.