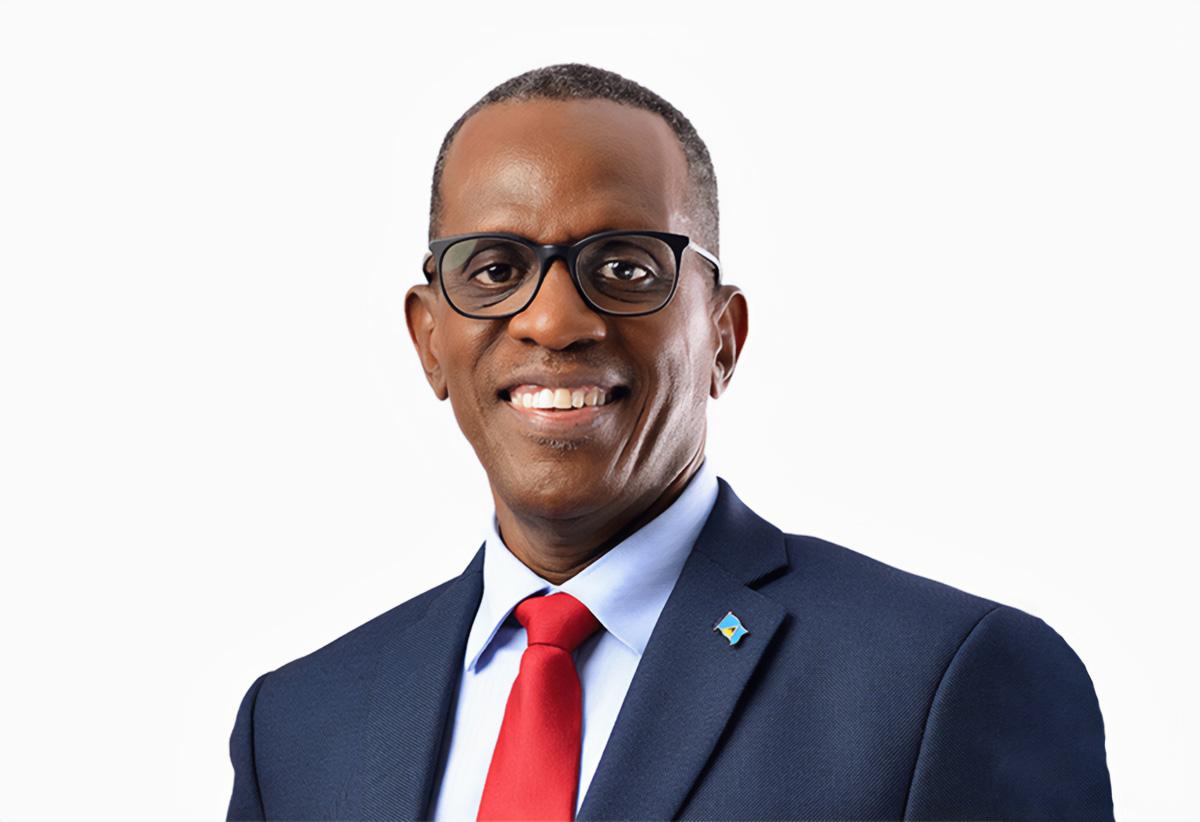 With government authorities touting the implementation and strengthening of the island's social protection policies—there appears to be much at stake towards the progression of wealth creation and sustainable livelihoods for the citizenry.
Prime Minister Philip J Pierre reiterated the need for improvements in the quality of life for the populace and for their overall social welfare.
He disclosed that from last year, government began the process of "looking at people's wages …and people's income", with the formation of a Review of the Minimum Wage. However, he stated, the legislation has been slightly altered to focus rather on the implementation of a 'Minimum Livable[S1] [S2]  Wage' criteria.
"The commission has its report, they are reviewing it and the report will be coming to Cabinet very shortly. And hopefully, Cabinet will make a decision on that," PM Pierre told reporters, at a media briefing, Monday.
The process will involve "all stakeholders", he said, "and everyone is involved in the discussions…as when there is an increase in wages, everyone benefits. Most likely, when wages are increased, people with lower incomes (tend to) spend more and the quality of life will improve".
Added PM Pierre: "So, we're very excited about it and we hope that we can get a joint agreement …so we can have a wage that is not a dis-incentive to investment but will improve the quality of life for the people of Saint Lucia and lead to wealth creation."
Noting the importance of creating an enabling environment for people to work and prosper, he declared: "We have to start at the basics, the basics is that you provide people with a 'Livable Wage' and then it leads to wealth creation."
Moving along, the prime minister referred to the academic or educational component with focus on the Technical Education and Vocational Education and Training (TVET) programme. "We are trying to encourage people, who are not 'academically inclined' …and we can train them so they can get ahead, particularly young people."
Highlighting the recent establishment of the Youth Economy Agency (YEA), Pierre says, the authorities are "very excited" about the prospects in store for young entrepreneurs in the country.
"It has been doing extremely well and we got a review from the Caribbean Development Bank (CDB) and hopefully we should get some funding," he explained.
"And it shows again (the value) of wealth creation …young people who will become entrepreneurs, who will expand and will employ more people. So all in all, the future looks bright. "
Meanwhile, PM Pierre stated there are plans in place for bigger Labour Day or May Day celebrations, next year, to include a wider representation of the workforce and to celebrate the contributions of the hard working people in the country.
"Next year, the unions are going to be given a stipend to have a massive May Day celebration," noted the prime minister, "It will cater for workers island-wide and the unions are going to lead the charge."