STUDENTS who have recently completed the Basic Science progamme at the Spartan Health Sciences University School of Medicine and are now preparing to do the Clinical Rotation and have been urged to "think like a lion" and to make all efforts to keep the promises they make to themselves.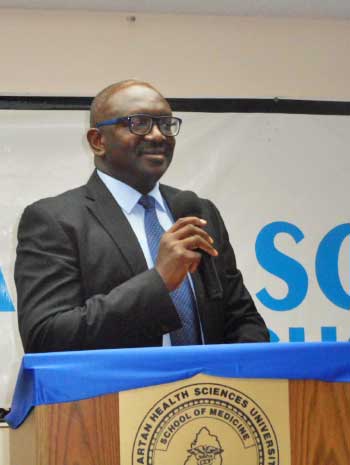 The advice came from Dr. Ndidi Dagbue, the keynote speaker at the farewell ceremony for 38 students, which was held at the school's auditorium last week.
The students were awarded for their excellent performances and the roles they played in the various organisations at the school.
The ceremony also saw Alliah Aimable, a Saint Lucian who studied at Spartan being presented with her MD.
The school, which was established here in 1980, is the first medical school on the island. It has produced a number of outstanding physicians who have excelled in their profession.
In explaining to the students, the importance of having confidence in themselves, Dr. Dagbue, a professor at the school, said: "Think like a lion, who feels he is the best in the jungle. The lion feels he is the fastest, tallest, strongest… and roams as if is."
In expressing confidence in the students, he said: "When I look at each and every one of you, I see progress in the making."
Dr. Dagbue exhorted the students to remain focused as they would be faced with a lot of distractions and challenges in the pursuit of their dreams.
According to him, "one can only do what he or she tells himself or herself that they can do."
He added, "You will not be able to do what you tell yourself you cannot do."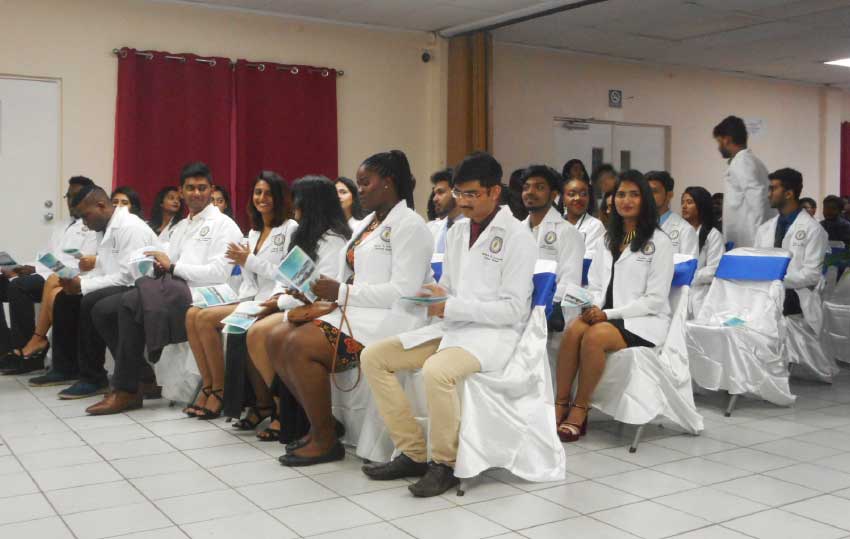 "Keep your promises to yourself and do what you tell yourself that you are going to do," he said. "Don't have failure on your mind and always think you are going to succeed. Be faithful and loyal to you," Dr. Dagbue urged the students.
In his farewell remarks, Akash Gupta expressed appreciation to the professors for providing them with the knowledge which has enabled the students to successfully commence their journey into the medical profession and expressed confidence that they will complete it. He added that the students were aware that they would be faced with many challenges, but would not be daunted by them.
He also recounted the fun times they'd had at the school which he said they would never forget.