The Barbara Pyle Foundation (BPF), with a mission to "use media in all its forms to make the world a better place and empower people to protect the planet", is planning to roll out a programme of initiatives designed to engage Saint Lucia's youth in environmental issues affecting what the UN calls 'Small Island Developing States' (SIDS).
The programme includes the second annual Saint Lucia Hobie Cat Challenge, which brings together the water sports stars of the island and other enthusiastic Hobie Cat sailors in a regatta to compete for trophies, prizes and a scholarship sponsored by the BPF to encourage individuals to become certified or continue their training in professional sailing.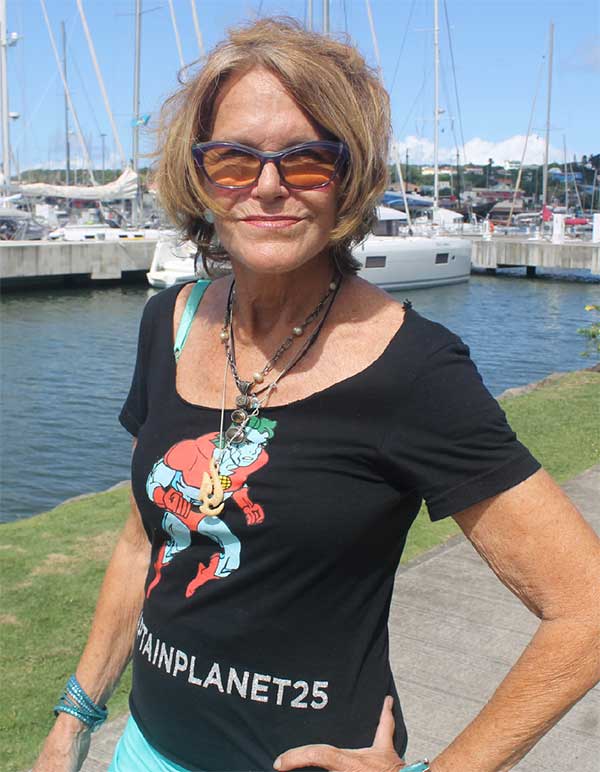 The inaugural event in September 2015 was won by Dylan Charles for Viceroy Sugar Beach, with Leslie Mitchell, owner of Over There Watersports in second place and Johnny Louis for Saint James' Club in third. They will compete against returning sailors and new competitors from around the island on Sunday, January 22 in Rodney Bay, in front of the Saint Lucia Yacht Club where all are welcome to watch from the beach or the water.
Racing runs from 11:00 a.m. to 4:00 p.m. with the prize-giving ceremony at 5:00 p.m. and a DJ keeping the party going until 9:00 p.m. at the Yacht Club.
About Barbara Pyle Barbara
Pyle is highly-respected in the global environmental movement as a passionate advocate, skillful executive producer and leading industry expert on critical global issues. She is an innovative media strategist and award-winning filmmaker, recognized for her pioneering coverage of Planet Earth's challenges long before it became trendy to be a tree hugger.
She spent twenty years as CNN's Environment Editor, responsible for environmental programming across all the Turner networks. During that time, Pyle produced and directed more than sixty documentary films which won over 200 awards, including a clutch of Emmys. In 1989, she co-created and executive produced Captain Planet and the Planeteers, which launched on September 15, 1990.
Broadcast in over 100 countries to popular and critical acclaim, the animated action adventure eco-toon quickly became a hit with young people around the world, won dozens of awards and almost three decades years later maintains a dedicated international fan base of more than half a million Planeteers.
Pyle has received dozens of personal commendations for her body of work and humanitarian efforts, including the United Nations Environment Programme (UNEP) Sasakawa Prize for lifetime achievement in 1997. Usually reserved for scientists, she is the only member of the media to be named a Sasakawa Laureate, the world's most prestigious environmental honour. She used the award prize money to establish the Barbara Pyle Foundation.
In 2001, Pyle became a founding member of CMEx, the Caribbean Media Exchange, the premier gathering of the industry's top journalists and tourism leaders from the region and beyond. In 2009, she was honoured with the first CMEx Exemplar Award for 'leading an exemplary life.' She was also the recipient of a 2012 Vice Chancellor's Award from the American Foundation for the University of the West Indies in recognition of her work on environmental issues in the Caribbean.
In the past two years, since adopting Saint Lucia as her home, Pyle and her foundation have been setting up links with local organizations, including the Piton Management Area (PMA), in order to support environmental initiatives. The Saint Lucia chapter of Planeteers was launched in 2015 in Soufriere and Gros Islet, joining the USA, Ireland, Brazil, Ghana, Australia and the Philippines and many more countries in celebrating the 25th anniversary global celebrations of Captain Planet and the Planeteers.