PRIME Minister Dr. Kenny Anthony will join the Ministry of Infrastructure on Monday, in officially opening the Derriere Morne Bridge, located in his constituency of Vieux Fort South.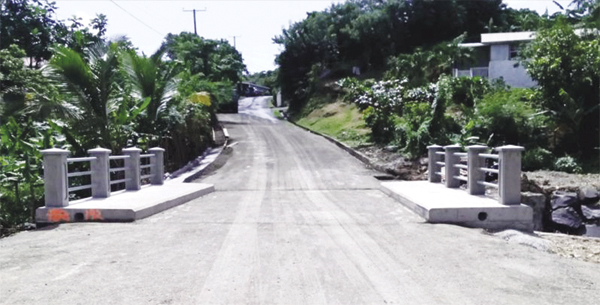 This comes just weeks after the Ministry officially opened the De Mailley Bridge in Vieux Fort North, which was badly damaged by Hurricane Tomas in 2010.
The original bridge in Derriere Morne suffered severe damage during the 2013 Christmas Eve trough. Severe bank erosion led to the failure of the southern abutment and south eastern wing wall, rendering the bridge unsafe to vehicular traffic.
Engineers in the Ministry of Infrastructure say the newly constructed 8.3-metre, two-lane bridge has sufficient hydraulic capacity to withstand a major rainfall event.
The bridge facilitates easy access to the La Tourney cemetery, and restores the link between the communities of La Ressource and Derriere Morne in Vieux Fort South.