JEANELLE Scheper,s dream of making a second consecutive appearance in national colours at the Olympic Games in Tokyo has been dashed. The 26-year-old high jumper and 2016 Olympian, recently suffered an unfortunate injury while attending a training camp.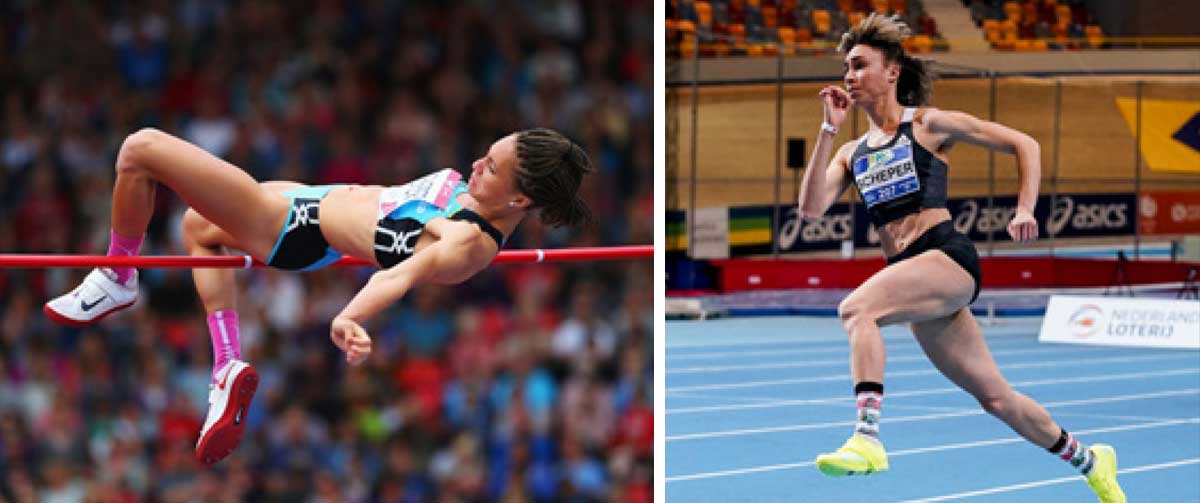 "I tore my meniscus (knee injury) during a training camp in mid-April. It was a regular day jumping session then on one of my jumps, I heard a pop and that was that," Scheper said in a Facebook post, Wednesday.
She added, "An Magnetic Resonance Imaging (MRI) and a few meetings with the orthopaedic, surgeon, sports doctor and physiotherapist have indicated that since the tear is complete, the only option is to repair it in surgery."
"Surgery is schedule for next week; recovery will be approximately three months before returning to normal training. Goodbye Tokyo," Scheper wrote.
She said, "I can shift my focus, apply all of the energy and discipline I use to train and jump high towards making a fast recovery and use this down time to zero in my mental game. Then when my chance comes, and it will, I'll be ready. Until then, I'll be just fine. I love a challenge."
To date her personal bests in the high jump are 1.96 metres outdoors (Starkville 2015) and 1.91 metres indoors (Fayetteville 2013).
In Rio de Janeiro in 2016, she placed 26th in the qualifying round and did not advance to the finals, she was also the flag bearer for Saint Lucia during the closing ceremony.
While representing the University of South Carolina, she won the 2015 NCAA Championship before graduating.
Her career speaks volume: At the Carifta Games, George Town, Cayman Islands in 2010 she finished 3rd in the girls Under 17 high jump, with a height of 1.68 metres and 3rd in the long jump, 5.25 metres.
The following year (2011) she took the bronze medal again at the Carifta Games in her native Jamaica, this time in the girls Under 20 category with a height of 1.70 metres.
The same year, at the IAAF World Youth Championship in Lille, France, she finished 25th with a height of 1.67 metres. She did put that disappointment behind her as she went on to represent Saint Lucia at the Commonwealth Youth Games in Douglas, Isle of Man, winning the silver medal with a height of 1.76 metres.
In 2012 she made her third appearance at the Carifta Games, this time in Hamilton, Bermuda and her second in the Under 20 division, Scheper had to settle for the bronze medal with a clearing height of 1.80 metres.
Her next major outing, the Central American and Caribbean Junior championship, in Sal Salvador, El Salvador, it was a crowning glory, she went on to capture the gold medal with a winning height of 1. 85 metres.
The same year, she went on to represent Saint Lucia at the World Youth Championship in Barcelona, Spain, finishing 8th overall with a height of 1.82 metres.
The year 2013 the gold medal jinks at the Carifta Games was finally over, Scheper pulled all stops as she was determined to win as it was her final appearance at the championship in Nassau, Bahamas, taking home the gold medal with her best height to date, 1.87 metres.
At the Central American and Caribbean championship Scheper proved to her detractors that the 1.87 metres at the Carifta Games was no fluke, this time she cleared the bar at 1.92 metres to win the silver medal in Morelia, Mexico. To wrap up 2013, she finished 24th with a height of 1.83 metres at the World Championship in Moscow, Russia.
In 2014, at the Commonwealth Games in Glasgow, United Kingdom, Scheper missed out on a silverware finishing 4th with a clearance of 1.89 metres. She made amends winning the silver medal with 1.85 metres at the Pan America Sports Festival in Mexico City, Mexico.
2015 was one of mixed fortunes, she finished 5th with a height of 1.88 metres at the Pan American Games in Toronto, Canada; she then went on to equal her 1.92 mertres set in 2013, finishing 7th overall at the World Championships in Beijing, China.
In 2018, Commonwealth Games, Gold Coast, Australia, Scheper finished 9th overall clearing 1.80 metres and in 2019 at the Pan American Games in Lima, Peru, came in 4th with a height of 1.84 metres.