IT was the United Nations Educational, Scientific and Cultural Organization (UNESCO) which stated that only 34 percent of young people around the world had accurate knowledge of HIV prevention and transmission, and that 2 out of 3 girls in some countries did not have the facts on topics to do with their bodies, including menstruation.
Juxtapose the abovementioned with the comments of Alexandra Viloria of the Dominican Republic that her country has the highest rate of teenage pregnancy in the region and one of the highest in the world and the importance of the Caribbean Association of Feminist Research and Action's (CAFRA) two-day workshop in Panama over the weekend begins to come into greater context.
CAFRA's workshop focused on Comprehensive Sexuality Education (Sex-Ed) and its importance to a country's development of its major resource – young people.
"Comprehensive sexuality education enables young people to protect their health, well-being and dignity. Since these programmes are based on human rights principles, they advance gender equality and the rights and empowerment of young people," noted Flavia Cherry, Coordinator of the workshop and CAFRA's representative.
For some young people at the workshop, most of whom were advocates for greater emphasis on the necessity of comprehensive Sex-Ed in their country, the workshop could not have come at a more opportune time.
Alexandra Viloria, who was an active participant over the Saturday and Sunday duration of the workshop, noted that the lack of comprehensive sexuality education is an issue that needed to be addressed in her country. She added that comprehensive Sex-Ed was of particular importance in schools yet was a missing element in her country. According to a recent survey, she noted that 68 percent of adolescents in her country had never heard of sexuality education.
"With that said, I think it is a priority for the development of my country," Viloria stated, underscoring that same need in most countries of the region.
She applauded the workshop's organizers for including media practitioners in the programme in order to amplify the need for comprehensive sexuality education in Latin America and the Caribbean.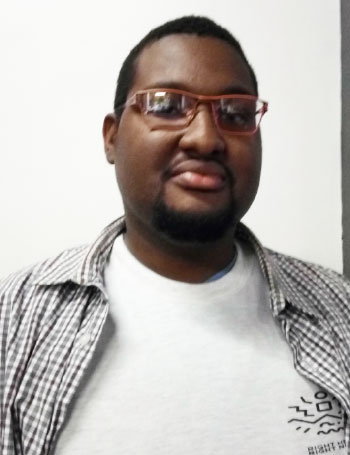 "I think more people, including journalists should be educated about this subject in order to deal with it better," she noted.
Three journalists from Saint Lucia as well as a representative from the Press Relations Office of the Royal Saint Lucia Police Force were present at the workshop.
Mario Boothe, a Jamaican national, also applauded the inclusion of media practitioners at the workshop saying they might get a better understanding of issues impacting on the youth and report on those issues from a more informed position.
Jamaica, he said, is educating its youth through a health and family life education programme, which initially was opposed by some parts of the society; however it was later seen as something necessary, hence it was reformed and put back into schools.
"Right now we are still pushing to get comprehensive sexuality education," he said. "What we have is a focus on family skills and family life skills not focusing too much on sex education. Health and family life really are not covering the topics that comprehensive sexuality education would cover, Boothe said.
"You don't have access to many of those valuable pieces of information," Kepmyelle Hyaemtha of Curacao added, referring to the presentations on comprehensive sexuality education which highlighted 'Global Commitments by Governments – how they can be integrated in Advocacy Plans for Media and Youth Engagement' by Terry Ince of CEDAW of Trinidad and Tobago; 'Caribbean Governments – Engagements at the UN and Key Spaces' by Ambassador Roslyn Hazelle and 'The Importance of Advocacy and Alliance Building for National Development' by Alva Baptiste.
As for Saint Lucia, it was revealed that young people face a lot of vulnerabilities some of which influences them to have sex at an early age.
"That stems from the fact that young people are not educated sufficiently through the school system because there is a serious gap. Parents are reluctant to talk to their children about sex and their sexuality and the schools also drop the ball, "Cherry said.
Saint Lucia, she noted, has a Human and Family Life Education programme but because it is not a CXC subject Cherry felt it was not being taken as seriously as other subjects.
"Quite often from the feedback we get from young people, the persons that undertake to teach them, some of them are not comfortable with the subject. So, they would go into all other areas rather than the real and most critical issues of sexual health, sex, vulnerabilities and getting a better sense of what can happen to you," Cherry said.
At the workshop it was revealed that too many young people receive confusing and conflicting information about relationships and sex, as they make the transition from childhood to adulthood, a situation that has led to an increasing demand from young people for reliable information so as to prepare them for a safe, productive and fulfilling life.
The conference was held at the Riande Granada Urban Hotel in Panama City on October 26-27.