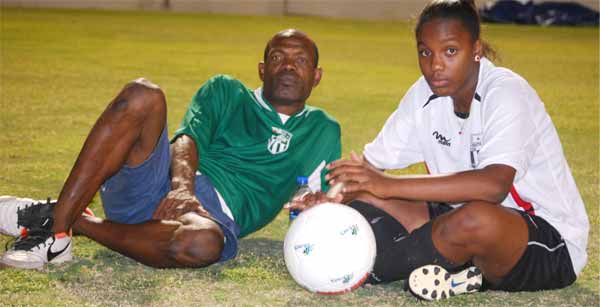 SHE has been described by her father as a football star in the making. With her passion and talent, I dare say that she will not fail to make that prediction materialize once she remains focussed on her dreams.
Thirteen year old Vionce Weekes is a student of the Corinth Secondary School and has a love for the game of football from a tender age of nine years. She is also a member of the VSADC Football Academy.
Interestingly, she was spotted by The VOICE recently during one of the St.Lucia Football Associations Super League encounters at the Beausejour Cricket Ground and what makes it even more interesting, she was the lone female amongst 15 other ball boys who were on duty at the time.
Her shy, withdrawn qualities stand deep in contrast to the confidence that I saw, because she caught my immediate attention with her football skills.
Speaking to The VOICE, Vionce said "My father was the coach at the time for the VSADC Under – 12 category. That's where it all started. I got better at every training session as I get older I am stronger, my agility and speed have improved because I play with the boys. I am tough".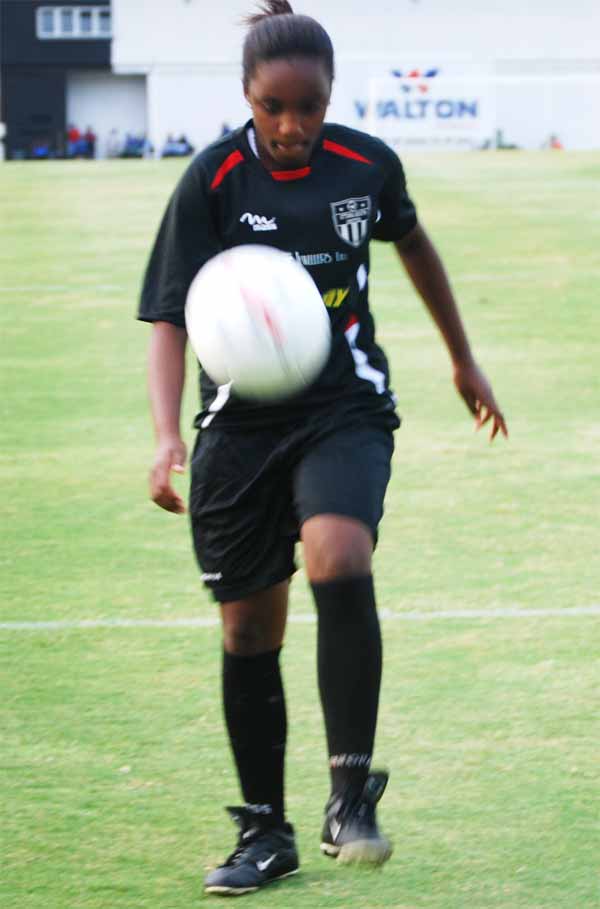 Vionce has two brothers and according to her she plays football with them all the time. So guys look out, she is no push over.
Vionce says she is inspired by her coach who happens to be her father; and for some of us who followed football in the mid 80's and 90's, that father is Victorin Weekes, a former national and VSADC player.
Vionce has quite a few goals up her sleeves. She will continue to work hard to make it on the St. Lucia Under – 15 team, gain a scholarship and play professional football overseas.
Her dad believes she will go far. He said. "She knows I played the game and she also has the passion for it as well. She also plays netball, volleyball and basketball. I really like that about her; at least that will help her burn out the abundance of energy she has.
"One of her goals is to make the national under -15 football team as a striker and I have every confidence she will".
Certainly the apple doesn't fall to a far from the tree.