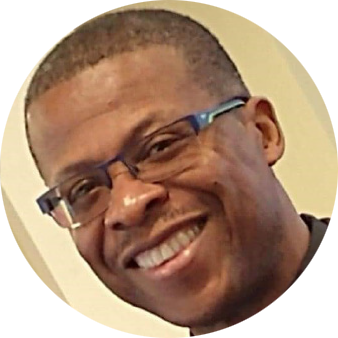 I once enter a store owned by an Indian Hindu follower. On his shelf was a picture of what many claim to be Jesus. So, I inquired why he honoured Jesus. The man responded by showing me many other gods on his shelf: Vishnu (cosmic law); Vivasvat (social laws); Mitra (solidarity); Sakra (courage); Varuna (fate); Pusan (prosperity). He then informed me that there were almost a billion people in India therefore one God could not supply all their needs. That was why he added Jesus to his collection.
But if India has all those gods, shouldn't life be superior there compared to other nations? Why are there still so many problems?
The most widely spread epidemic in India is corruption; but Sakra is god of courage. The percentage of illiteracy in India is alarming. Students study to score marks, not to gain knowledge; but Vivasvat is god of social law. There are about 700 million people who have no access to toilets at home. Fifty percent of all villagers have no access to healthcare providers. But Mitra is god of solidarity, and the god Pusan is god of prosperity (Pandey, 2022). Despite all these gods, India is just like every other country on earth with the same problems.
But one can ask the same question of the Christian God: Christian countries suffer the very same challenges that others endure. How do we tell the difference between our strong God and the weak ones? Why are people confused about the power of Almighty God and all the other gods?
Christians are the ones that get in the Way:
I see several reasons why Christians mar the distinction between Jehovah God and false gods:
Self-gratification over commitment to God:
"For the time is coming when people will not endure sound teaching but having itching ears; they will accumulate for themselves teachers to suit their own passions," (2 Timothy 4:3 ESV). How can others see the power of our great God when your lust and physical passion come first?
They will be hearers of the word only:
But be doers of the word, and not hearers only, deceiving yourselves. How will others see the power of God when we are not obeying his commands?
Double minded in worship:
The following are the good and upright kings of Judah – Asa, Jehosaphat, Amaziah, Azariah, Jotham – all worshipped Jehovah God, but never took down the high places of idol worship. So, how can onlookers distinguish between the God of heaven and the gods of this world? We claim that the God of heaven is the one true God, but we worship our homes, our professions, our automobiles, our families, our passion, our pleasure over Jehovah Jireh. They are our priorities.
Religiosity:
"They will act religious, but they will reject the power that could make them godly. Stay away from people like that!" (2 Tim. 3:5). They will sing great songs, cite great scripture, but have no love in their hearts. They will dress immaculately for church, but no commitment to saving souls or helping those in need. They boast in their own power and possession instead of the manifestation of God in their lives.
Forgetting past walk with God:
In 2 Kings 18, the Bible says, "in the third year of Hoshea, son of Elah King of Israel, Hezekiah, son of Ahaz king of Judah, began to reign." The bible also says, he did what was right in the sight of God. Meaning, he was a good and faithful king. However, by verse 13 of the same chapter, Hezekiah is so threatened by Sennacherib, king of Syria, that he strips gold from the temple of God to appease the Syrian monarch. But that was not enough for Sennacherib. He sent his army a second time to exact more from the King of Judah.
This time, Sennacherib's servant challenges Hezekiah's belief in God: "Has the God of any nation ever delivered their land from the hands of the king of Assyria?" In chapter 19, Hezekiah is so afraid that he tore his garment and wore sackcloth as one in mourning.
He totally forgot that his God delivered Jehosaphat, his predecessor, from the hand of the Assyrians by providing a flood without any storm in a desert. He forgot that God had delivered Israel from the Assyrians by plaguing their entire army with disease. He forgot that the reason they came to Canaan was as a result of God's deliverance from Egypt. In the same way, in our trial and persecution, when we forget the magnitude and power of our God, we confuse people.
Personal connection with God is what will impress
With that fear in his heart, Hezekiah sent a message to Isaiah the prophet. Isaiah sent a message back to Hezekiah: do not worry, God will destroy him by the blade of the sword. But Sennacherib sent a letter again saying: surely you have heard what Syria did to the kings of the other nations. Who is your God that he will save you? 2 Kings 19:11.
It was at that point Hezekiah went to the Lord for himself. And it was at that point Sennacherib learnt of the potency and might of Jehovah God.
Hezekiah: Lord God of Israel, enthroned between the Cherubims, you alone are God above all the kingdoms of this earth. Give ear and hear, open your eyes Lord, and see. Now Lord, deliver us from Sennacherib so that all the earth may know that you alone are God. It was in that personal prayer God heard Hezekiah and delivered him. God showed Sennacherib the God that could save and deliver.
The way we differentiate our God from all other gods is by personal experience. Believe me. I could write a one-thousand-page book on the miracles of God in my life – how he rescued me in impossible and perilous situations. Once you allow the hands of God on your life or testify of his works, people see the power of his hands on you; they recognize the God that is with you. When God becomes your personal God, the world will take notice. The bible says that 'If he be lifted up, he will draw all men onto him."
When the Hindu man told me that one God was not enough: I was tempted to shout that there is a God who serves and saves a multitude so great, that no man can number; that there is a God who supplies all my riches in glory; that there is a God who supplies all my needs; that there is a God who owns the cattle on a thousand hills; that there is a God who reigns on high, but reaches down low; that there is a God who is infinite in mercy, abounding in love and everlasting in salvation, and his name is Jehovah; but most importantly, he is a moral God, and only he can save the souls of men. But then I realize that you can only find him for yourself. So, the better conversation was to ask that man to call upon Jesus and he will be there. Seek him intimately and you will find him. That is the strong God.