Saint Lucia has named its team for the Olympic Games in Tokyo, Japan. The names were announced Tuesday evening at the Saint Lucia Olympic Committee (SLOC) Inc Headquarters in La Clery.
Leading the local team will be Levern Spencer who turned 37 last Wednesday. She is the International Athletics Federation's World No.10 ranked high jumper. Tokyo will be her fourth attendance at the Olympic Games (Beijing 2008, London 2012, Rio de Janerio 2016).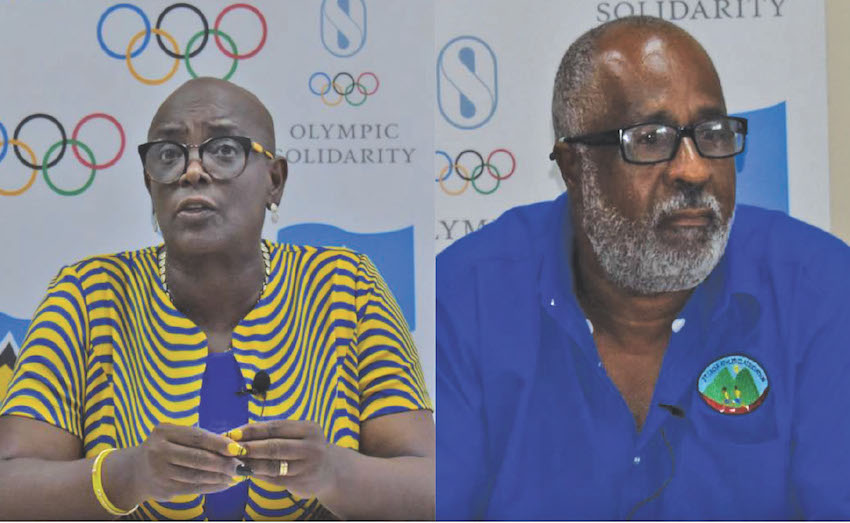 The local Olympic squad features sailors Stephanie Devaux – Lovell who's presently in London and Luc Chevrier, presently training in France. The two sailors will compete in the (women's and men's Laser Radial).
Swimmers, Maikili Charlemagne, the only athlete currently on Island, will compete in the 50-metre freestyle while Jean Luc Zephir who is in France will do battle in the 100 – metre freestyle.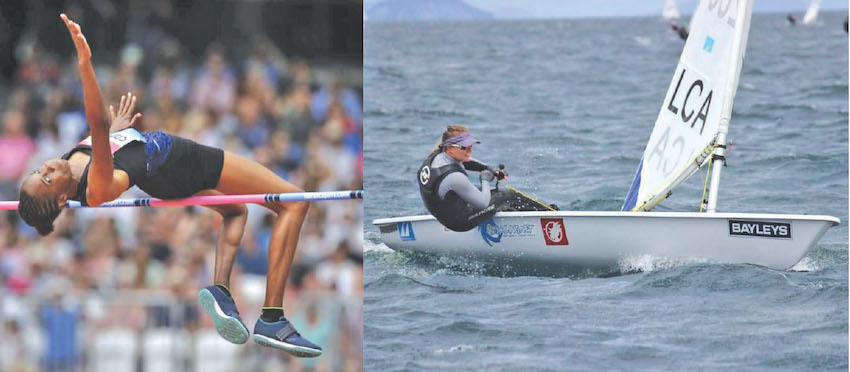 The team's management will comprise Henry Bailey (chef de mission/ head of delegation), SLOC General Secretary, Alfred Emmanuel and Brian Charles (swimming coach).
"The last four years has been a trying one for sports globally and that's because of the advent of Covid-19. There have been serious challenges for our athletes globally, challenges in respect to disruption in the sporting schedules, their coaches and environment, their physical health and well-being.
"The International Olympic Committee (IOC), in recognition of all these challenges, had a special arrangement; we had persons qualifying, meeting the standards for the Games. Persons were also selected based on their World Ranking to attend the Games and we also have Universality places," said SLOC President Fortuna Belrose.
Belrose said Saint Lucia was fortunate this year "despite all the challenges that our athletes had to endure, some of them persisted, they stuck with the programme" however, some were not successful in terms of meeting the standards as there was a lack of opportunity to get to that point.

The swimmers and the sailors received Universality places to participate in the Olympics.
Said Belrose, "In 2022 we have quite a few games coming through to include the Commonwealth Games in Birmingham, England, so we are certain that the athletes, swimmers, and sailors will get the opportunity to go out there and do their craft.
"Our Chef de Mission, Henry Bailey has in the past lead many delegations out and we have him this year working with our team to ensure that Saint Lucia meets all the requirements for Covid-19 protocols, because there are quite a few protocols we have to beat to ensure our team stays in check in Japan, but importantly he serves as overall Head of delegation."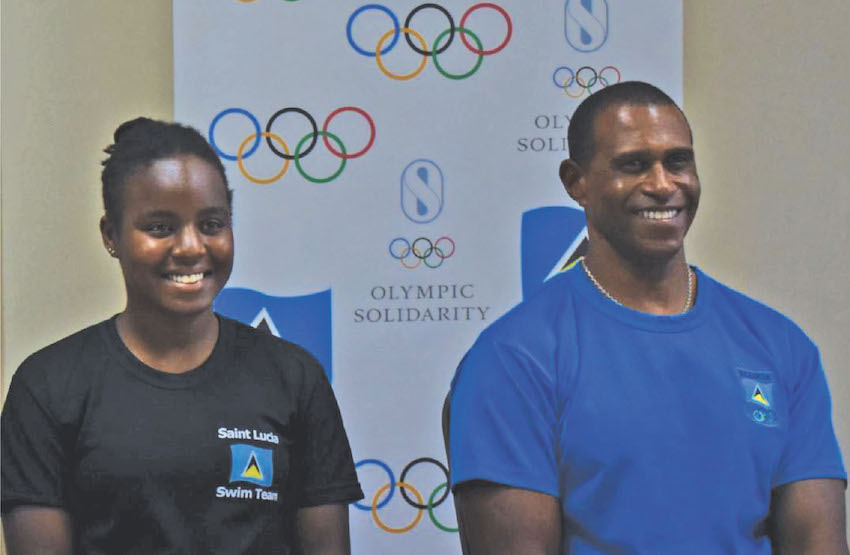 Belrose took time to thank the IOC through its Olympic Solidarity programme for providing the SLOC with the resources to be able to support the athletes during the time they prepared for the Games.
She encouraged the athletes to give of their best: "We certainly look forward to great results from our athletes; all of them have been working hard. We expect our athletes to go out there and give of their best, that is all we are asking for. Do better than you were doing here or where you were training."