THE U.S. government has mobilized a multi-tier, interagency approach to bring much needed relief to the people of St. Vincent and the Grenadines (SVG). The U.S. Agency for International Development (USAID) recently announced an increase of US$100,000 in disaster relief for people affected by violent eruptions of the La Soufrière volcano. Partnering with the St. Vincent Red Cross, USAID will fund the distribution of emergency food and relief supplies including hygiene kits, fuel, mattresses, and portable stoves. This announcement follows the US$40,000 in USAID assistance that fuelled vehicles to evacuate Vincentians living in the Red Zones and helped the St. Vincent Red Cross stand up their emergency evacuation centers immediately after the increased seismic activity. The U.S. Southern Command (SOUTHCOM) is funding US$60,000 in humanitarian assistance projects, which will deliver personal protective equipment and shelter supplies to St. Vincent. Multiple citizen organizations in the United States, including those of the St. Vincent diaspora, have also reached out to help.
U.S. Ambassador Linda Taglialatela has been in direct communication with Prime Minister Gonsalves as well as regional partners that are rendering assistance to the island country. "Our primary concern is the safety and security of the people of St. Vincent. We have planned and prepared for situations like this. Now is the time to prove that all the training has been worth it," she said.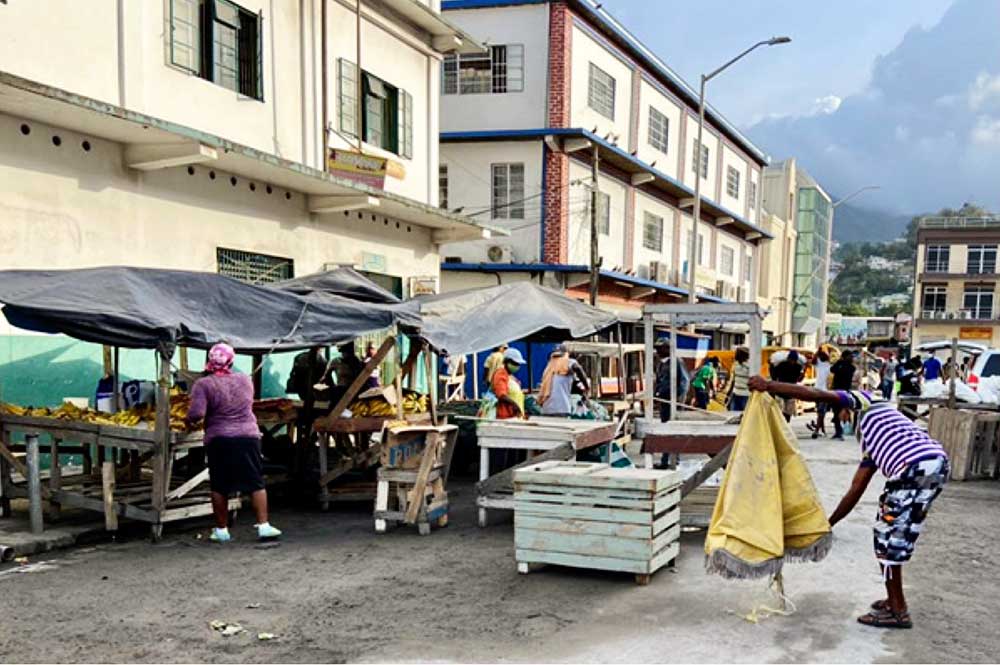 The USAID–USGS Volcano Disaster Assistance Program (VDAP) continues to support the University of the West Indies (UWI) Seismic Research Centre to monitor the volcano's activity. These teams have been collaborating closely since December 2020, when there was an initial rise in La Soufrière's activity. In February, VDAP contributed US$100,000 in equipment to build three seismic stations and purchase radios to enhance communications in St. Vincent.
Within the last year, part of US$1.8 million in USAID regional assistance has supported the Caribbean Institute of Meteorology and Hydrology's use of drones and satellite imagery to provide climate data and relay information to disaster management authorities. US$200,000 specifically funded the Caribbean Disaster Emergency Management Agency's (CDEMA) work with the St. Vincent National Emergency Management Office (NEMO) and upgrades to its emergency operation centers. NEMO is led by Director Michelle Forbes, to whom the U.S. Embassy awarded a Fulbright Scholarship in 2008. She completed her Masters in Public Administration and Graduate Certificate in Disaster Management at Georgia State University.
In 2019, St. Vincent and the Grenadines hosted the Caribbean-focused training exercise Tradewinds sponsored by SOUTHCOM with the participation of 22 partner countries and their security services. As Prime Minister Gonsalves described it at the time, "The objective of the training exercise is to test, improve, and enhance our region's readiness and response mechanisms in natural disasters." Tradewinds 2019 simulated a volcanic eruption.