Have we heard or seen the last of Dr. Iftekhar Ahmed Shams and the saga surrounding his Lambirds Academy?
Of late there has been no word about Dr. Shams and his academy since a local court ordered him to pay US$315,989.80 or its EC equivalent a few weeks ago.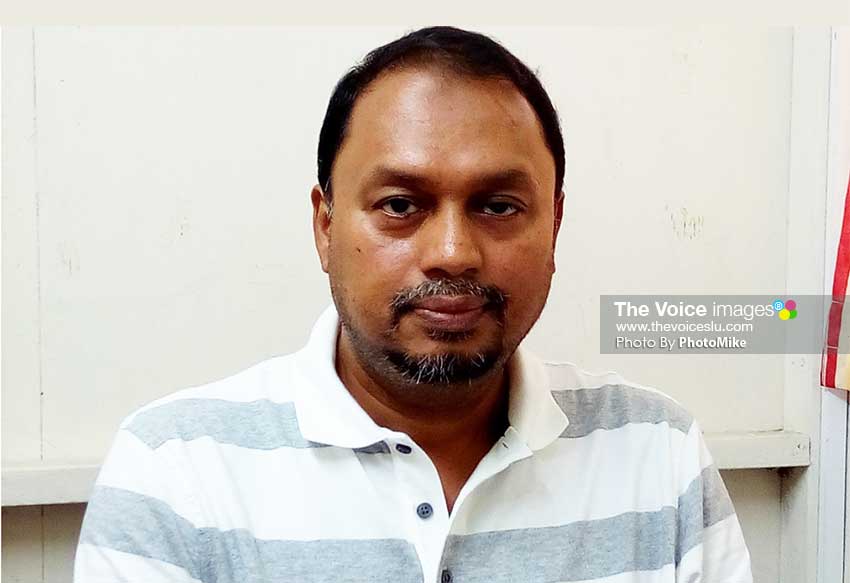 Dr. Shams had sued the Government of Saint Lucia for a number of things including malicious prosecution. He spent two years at the Bordelais Correctional Facility.
Shams said he lost his businesses that he opened here legitimately after being given the green light to invest in the country by none other than Invest Saint Lucia, the premier investment company in the country.
While Shams was going through his troubles with the Government of Saint Lucia, law officers were investigating the biggest human trafficking scandal in the country as scores of young foreigners who claimed to have paid huge sums of money to come to Saint Lucia to study at Shams' Lambirds Academy suddenly found themselves on the streets, unable to be attended to by the Academy.
Shams was arrested in February 2015 and released on bail in February 2017 soon after which he indicated an intention to sue the Government of Saint Lucia. He was initially charged with eight counts of human trafficking, 49 counts of obtaining property by deception and one count of money laundering.
All the charges were either dismissed or withdrawn, some in October 2015, January 2017 and July 2017. After being set a free man, Shams decided to sue the Government of Saint Lucia. He said it was through the government that he became a pauper down from the millionaire he was when he first entered the country.
On February 27th 2018, Dr. Shams and two others, Askwin Patel and Gurjeet Singh Vilkhur each brought actions against the Attorney General for damages including aggravated and exemplary damages for malicious prosecution, interest and costs. The defences were filed on 30th April 2018.
The trial was scheduled for 13th, 14th and 20th March 2019. However, these dates were vacated as the case management directions had not been complied with. Further, there were at least two joint applications for extensions of time to file the said witness statements citing the fact that the documentation in the matter was voluminous. On 17th June 2019, an order was made granting the parties another extension of time to 9th September 2019 and ordering further case management on 17th September 2019.
About a month ago, Justice Kimberly Cenac-Phulgence decided on an application for security for costs to be given by Dr. Shams and his colleagues which was filed by the Attorney General on 6th March 2019. The grounds for the application were that the trio did not ordinarily reside in the jurisdiction and therefore have no real assets within the jurisdiction. The application was supported by an affidavit of the Attorney General filed on 6th March 2019 and an affidavit in reply filed on 11th June 2019. Shams and his colleagues filed a reply to the application on 17th May 2019.
Justice Kimberly Cenac-Phulgence had to determine whether the Attorney General was entitled to security for costs and if so, what would be the quantum of the security to be given.
During the course of the trial it was found out that Dr. Shams and his colleagues were not in Saint Lucia having left in early 2018. It was also revealed that searches at the Land Registry indicated no records of the men owning property in Saint Lucia. Searches at the Registry of Companies and Intellectual Property revealed that Dr. Shams was a director/shareholder in two companies, namely, Muskateers of the Caribbean Inc. and Lambirds Academy Inc. These companies no longer trade.
According to court documents, the Attorney General believed the men had no assets in Saint Lucia to satisfy an order for costs in the event such order was to be made before them. Dr. Shams and his colleagues admitted to that in their affidavit.
The Attorney General, who is the defendant in the case filed by Dr. Shams and his colleagues sought security for costs in the sum equivalent to the amount of prescribed costs in relation to the claims. Dr. Shams and his colleagues' affidavit in reply was filed by Teffany Edward, a legal secretary in the firm of counsel for Shams and company which is Theodore & Associates who asserted that she was authorized by Dr. Shams to swear the affidavit.
The judge, in her analysis said that a security for costs order should be made against Dr. Shams' colleagues since they admitted to being ordinary resident outside of Saint Lucia and the evidence showed that no assets could be found belonging to them.
"The Court therefore has no hesitation in making an order for security for costs against these two claimants," stated the judge.
Regarding Dr. Shams, the judge accepted his admission that he's an ordinary resident out of Saint Lucia and has no assets in the country.
"The fact that he is a director/shareholder of two companies does not translate to him having assets in the jurisdiction. The companies' assets are not his and so would not ordinarily be available to settle a costs order which may be made against Dr. Shams personally," noted Judge Kimberly Cenac-Phulgence.
Dr. Shams and his colleagues claimed damages for malicious prosecution. According to Justice Cenac-Phulgence, to be successful on a claim for malicious prosecution, the claimants must prove all the elements of the tort, which is an injury or wrong that is not criminal in nature.
The Attorney General had put forward a claim that Dr. Shams should pay the sum of US$341,205.19 and Mr Patel and Mr Vilkhur, his colleagues, EC$7,500.00 each.
In the case of Dr. Shams, he claimed special damages in the sum of US$53,741,038 plus aggravated and exemplary damages. Prescribed costs calculated on that amount totaled US$315,989.80 and not US$341,205.19 as submitted by the Attorney General, noted the judge. In the case of Patel and Vilkhur, their claims did not specify a value.
Justice Cenac-Philgence summed up the case by ordering Dr. Iftekhar Ahmed Shams to pay security for costs in the sum of US$$315,989.80 or its EC equivalent.