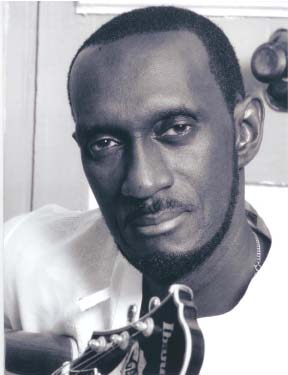 St. Lucia's musical gem Ronald "Boo" Hinkson makes another appearance at the silver anniversary of the St Lucia Jazz and Arts festival this year.
Hinkson's talent transcends cultures and sounds, bringing a fresh and innovative blend of jazz and Caribbean music. A gifted composer, producer, and heralded guitarist, his unique approach and versatility enable him to deliver a distinctive signature sound.
Raised on a diet of Ellington, Davis, and Coltrane, Hinkson's name is synonymous with Saint Lucian music. His mother – who was also an accomplished guitarist, was his first teacher. His musical career began with the Tru-Tones, a group he started in Saint Lucia, which commanded stages locally and internationally for two decades. So much so in fact, that their eclectic blends of Caribbean and pop rhythms garnered them an appearance at Superbowl XIII.
Today, he is an exceptionally accomplished musician who has stayed true not only to his Jazz roots, but also to his West Indian culture. He couples his appreciation of the old masters with Contemporary Jazz and Soca in his music and lyrics, and as a result his popularity has continued to spread.
With a performance track record that includes international stages from the Caribbean to the U.S. and Europe, Hinkson has shared the stage with scores of musical greats including Al Jarreau, India Arie, Earl Klugh, George Benson and Grover Washington. He was recently featured at a state function for former President Bill Clinton. His music has been showcased on the daytime television show "One Life to Live". BBC, BET Jazz, and Bravo TV have also aired his live performances.
Stanley Jordan describes Hinkson "as a genuinely gifted and accomplished musician". George Benson praises his technical prowess and improvisation. Ronnie Laws has described his playing as "extremely soulful and intense". Frequently compared to Kenny Burrel for not only his natural touch on the guitar but also his polished image, Hinkson plays the guitar with fire, soul, and astuteness.
In April, Ronald 'Boo' Hinkson will headline Mt. Irvine Bay Resort Jazz on the Beach in Tobago.