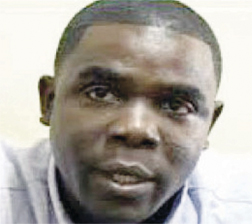 AS the nation still reacts to Monday's fuel price adjustments, all eyes are on the minibus associations and the National Council of Public Transportation (NCOPT) to see what steps will be taken with regard to a possible increase in bus fares.
President of the NCOPT, Godfrey Ferdinand spoke to The VOICE Tuesday morning and has expressed the sentiments of the Council and association members alike.
According to Ferdinand, the general feeling with the new fuel rates announced by the government on Monday was one of disappointment.
Ferdinand said: "The position of the Council is that they are of the belief that it should have been reduced by at least $3.00 instead of $2.21"
On the other hand, the NCOPT President said that he was not going to jump to conclusions just yet as to the rationale behind the $2.21 reduction as he believes there are two sides to every story.
Ferdinand said: "I just want to say that the government knows why they reduced it to $2.21 so we will wait until we have a meeting with the Minister (of Infrastructure) to know what was the thinking and why it was $2.21 and not our expected $3.00."
The VOICE asked Ferdinand the question that is on the minds of all users of public transport: Are the bus fares still going to be raised as was scheduled for this month?
He responded by saying: "We cannot make that decision until we've had that meeting with the minister."
Effective Monday the price of gasolene declined from $15.85 to $13.64 while the price of diesel fell from $15.14 to $13.21.