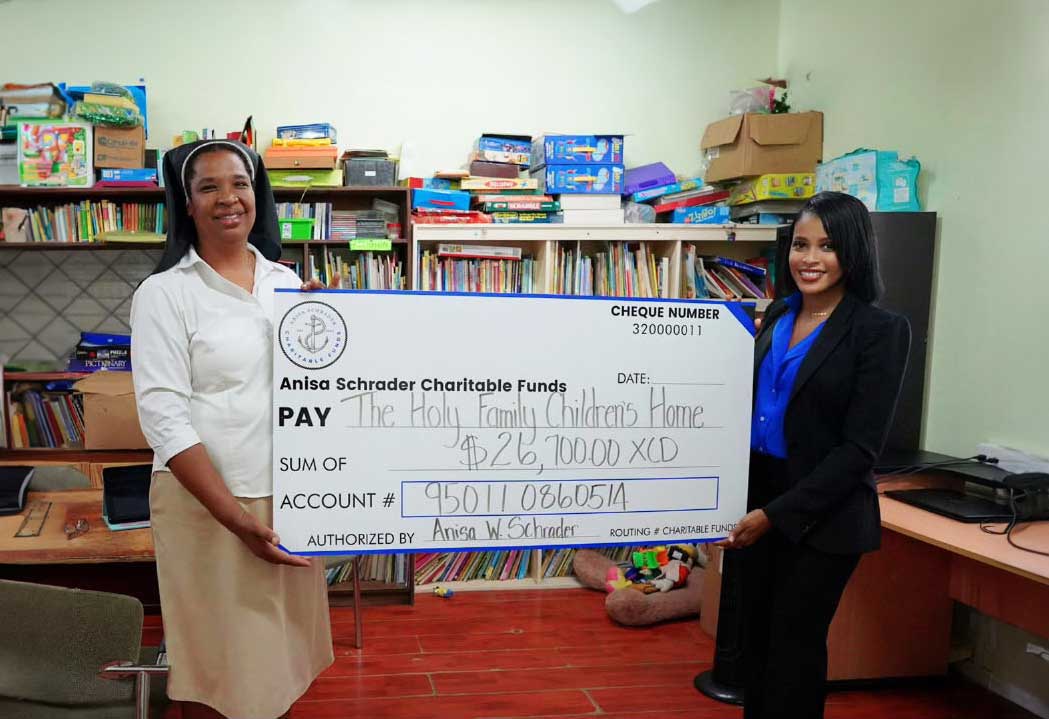 ANISA Schrader is a woman on a mission. In a world filled with challenges and adversity, she has opt-ed to be a beacon of light, hope and compassion. The 25-year-old recently announced the launch of her non-profit organization, Anisa Schrader Charitable Funds. Founded by Schrader, this non-profit organization embodies the belief that there is incredible power in giving. In fact, these very words form the organization's mission statement.
Born into a family of givers, helping others is not at all new to Schrader. In fact, she credits her par-ents for showing her how important it was to help others and to give, no matter the sacrifice. As a child growing up in Laborie in the south of Saint Lucia, Schrader recalls encountering many under-privileged children.
"I'd always find myself giving them my stuff, whether it was new, used or whatever it was," she said. "Or, I'd be going to my family's home asking them what they don't need or use so that I could give it to someone else. It's just been a part of me."
She added, "I've never seen my parents greedy towards anyone, even strangers. You cannot come to my mom's house and ask for a glass of water, or ask for a shirt, and you wouldn't get it. It's natural to me."
Therein came the birth of Anisa Schrader Charitable Funds which officially launched this month with a donation to the Holy Family Children's Home in Saint Lucia. Serving the community for 27 years, the Holy Family Children's Home has been a sanctuary for countless children in need. The goal of the Home is to provide vulnerable children with a safe and nurturing environment where they can thrive despite their challenging circumstances. On Tuesday September 20, 2023, Schrader pre-sented the Home with a cheque of USD$10,000 (EC$27,600).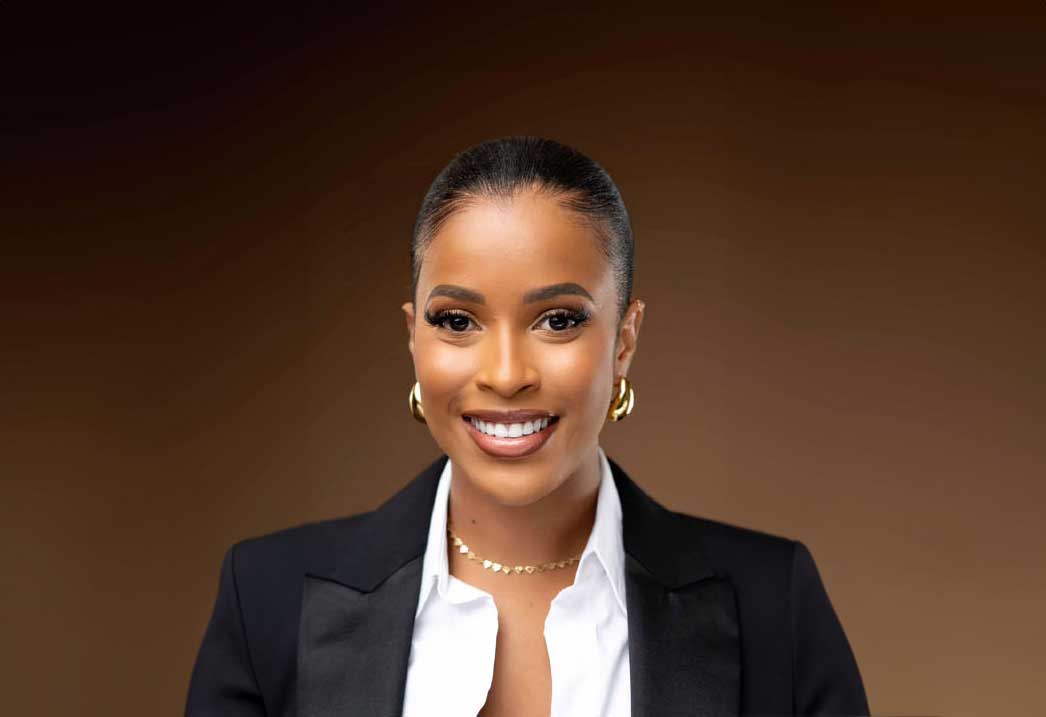 When asked why she'd selected this particular charity, Schrader noted, "I love kids. I always said if I were to give back, it would always start with kids. I believe children need a good foundation in order for them to grow, be successful and have better opportunities."
During a meeting with Schrader last week, Sister Antonia David, Administrator of the Holy Family Children's Home, expressed her deep appreciation for the donation. She outlined some of the im-portant purposes for which the funds would be utilized. Sister Antonia mentioned that the Home was in the process of constructing a permanent facility to call their own, as their current location in Reduit is temporary. She explained that the house they were in had been generously offered by a compassionate family who learned about their challenges in Ciceron, including incidents involving thieves, and their need for a safe place to stay.
"So for five years we don't have to pay rent," she said. "We're saving the money so we can build our own house. We got some land in Gros Islet to build. We're finalizing the design."
She added, "I told them the faster we build the better. I actually told them we need the house tomorrow," she laughed. "They said I was dreaming too big. I said you have to dream big for it to happen."
Out of a total of five years, there's approximately a year and a half remaining for the use of their complimentary space. Sister Antonia is hopeful and confident that they will achieve their goal of relocating to a new location within that timeframe.
Currently, there are 17 children in the Home, including 10 toddlers. Sister Antonia noted that there was no additional space available to accommodate more children, despite the ongoing requests for assistance. The hope is that once completed, the new house will offer more space for the children to move around freely and also have the capacity to accommodate a few more children in need.
Just before the check was presented, Sister Antonia remarked, "I feel very good about the donation. It keeps you believing there are still good people out there who are thinking of children and the needs of children. People who see children as an investment. They are the investment. Our govern-ments don't see that. They see money as investment, but they are more than money. We need to in-vest in them."
Another upcoming initiative of the Holy Family Children's Home is the fundraiser brunch event scheduled for Sunday, October 30th. Donations from supporters also contribute to this and other initiatives that benefit the Children's Home.
For its part, Anisa Schrader Charitable Funds has ambitious plans for future donations and aims to collaborate on matching donations with individuals, businesses, and other establishments to maxim-ize the benefits for recipients.
Anisa Schrader, has been actively involved in charitable work for the past two years. During her tenure as the owner and operator of Queen Lily's Line for three years, she consistently found herself extending a helping hand to those in need. Through Queen Lily's Line, Anisa assisted approximately 30 families by providing hampers, essential items for new mothers, school supplies for children (in-cluding shoes and bags), food, clothing, and much more. Through these experiences and inspired by her own family's generosity, Anisa became increasingly convinced of the transformative power of giving.
The Holy Family Children's Home provides a unique service to abandoned, abused and orphaned children in St. Lucia. It was founded in 1997 by the Archdiocese of Castries in collaboration with Good News Project, Inc. from Wisconsin, USA and the Dominican Sisters of Our Lady of Delivrande. The HFCH is operated and managed by the Dominican Sisters of Our Lady of Delivrande with the help of a Board and administrative staff. The mandate of the Home from inception has been to focus on providing a loving and caring Home for children from birth to 10 years.