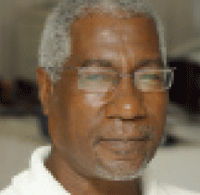 I must applaud the valiant efforts of Caribbean health officials to protect our islands and people from a measles outbreak.
The news from America about the spiral in measles cases over the past few years and the rapid response of the health authorities is both interesting and admirable.
As expected, there are those who preach conspiracy theories about the immunization campaigns, some even claiming the big pharmaceutical companies are only creating conditions to market new measles-related drugs.
But their protestations are drowned by Americans' memories of recent disease spreads at home and abroad – from AIDS to Chikungunya – and will naturally prefer to safely conclude that 'Precaution is better than cure'.
In the US situation, I always held that even though the annual numbers recorded were comparably miniscule (in relation to the entire US population), I agree that all precautionary measures could and should be taken nationwide. After all, all it takes is one transmission to start an epidemic.
As I watched the US news, I never even thought of the situation in the Caribbean — as there had been no national or regional measles advisory that I had heard of  — until May 1, when I saw on BBC News a scrolled item saying: 'Saint Lucia has quarantined a US cruise ship for measles.'
I was surprised, as there was no news here about it. But, I thought, maybe because it was a holiday. So I took a screen shot of the item scrolling below my TV screen, just in case…
I drove into Castries that day and saw none of the cruise ships that regularly call during the annual season, which is now ending.
So, since the 'cruise ship' referred to was reportedly 'quarantined', I thought maybe it had been ordered to safely anchor outside the Castries Harbour. But a drive to the Vigie Lighthouse area revealed only bare sea out there.
It would take a call to a reliable source to find out that the 'US cruise ship' referred to was none of large regular Carnival, Princess, Royal Caribbean and other Florida-Caribbean Cruise Association (FCCA) luxury cruise liners, but 'Freewinds', a much smaller craft owned by the US Church of Scientology, which is better known here for its association with charitable causes.
For this reason, although the 'Freewinds' was docked at Pointe Seraphine, I looked right through it while searching for the referred 'US cruise ship'.
Passengers and crew were kept aboard and all locals who'd boarded the boat on arrival were equally evaluated by local health authorities, who also pointed out their action was not only protective but also fully legal.
In fact, a Red Cross event booked for the ship during that time was forcibly cancelled by the quarantine.
But every time I drove or walked along the Castries Waterfront and saw the 'Freewinds' docked in solitary confinement before departing to Curacao, my mind would race back to having been injected early while growing-up as an infant and every year witnessing measles vaccination drives at schools and in communities.
We learned while growing-up that once you took the measles injection, it would protect you for life. Then, later came the MMR (Mumps, Measles and Rubella) injections that immunized against all three infections.
So, every time I watched the little ship, I asked myself: If we in the small Caribbean grew-up knowing we can be protected for life against measles, why aren't Americans growing-up with the same knowledge?
But then, it's not that simple, as, here and across the region, there are those parents – young and older – who either still don't know the need for, or care to take steps to get their children immunized.
Yet, I am still a bit confused about whether measles is still what it used to be when I was a child, or whether it has over time metamorphosed into what it's sounding like today – a virus humans can spread and which can spread faster and wider than ever, with all the elements for creation of costly national and cross-border health crises.
I hold no punches when it comes to health. I think when it comes to protecting a population's health, governments should not leave it to persons to choose whether to protect their own health.
In my book, everyone has a right to good health; and no one, healthy or sick, should have the right to choose not to exercise that right to be or remain healthy.
I have therefore often repeated – especially during the annual Caribbean Hurricane Season – that I strongly believe that people living in identified danger zones should not have the option of deciding whether to take warnings seriously and move to safer ground.
In my view, emergency evacuation should not be just an advisory for voluntary response to, but an order from the national high command that makes it mandatory — and therefore to be implemented with full compliance.
Similarly, I also hold that if measles is or has become what we're being told, immunization should also be mandatory here and across the Caribbean, where many have already been immunized, but untold numbers may still be at risk.
Meanwhile, I hope my immunization injection at infant school just after the start of the second half of the last century can still last my lifetime.
Otherwise? I would be willing to stand corrected – and re-injected!