ONE of Saint Lucia's leading female athletes will be leaving the island on Monday to take up studies and swimming at Plymouth College in England.
National swimmer and junior sportswoman for the year 2015-2016, Katie Kyle, is looking forward to bettering her academic and swimming prowess at the college, a co-educational independent boarding school.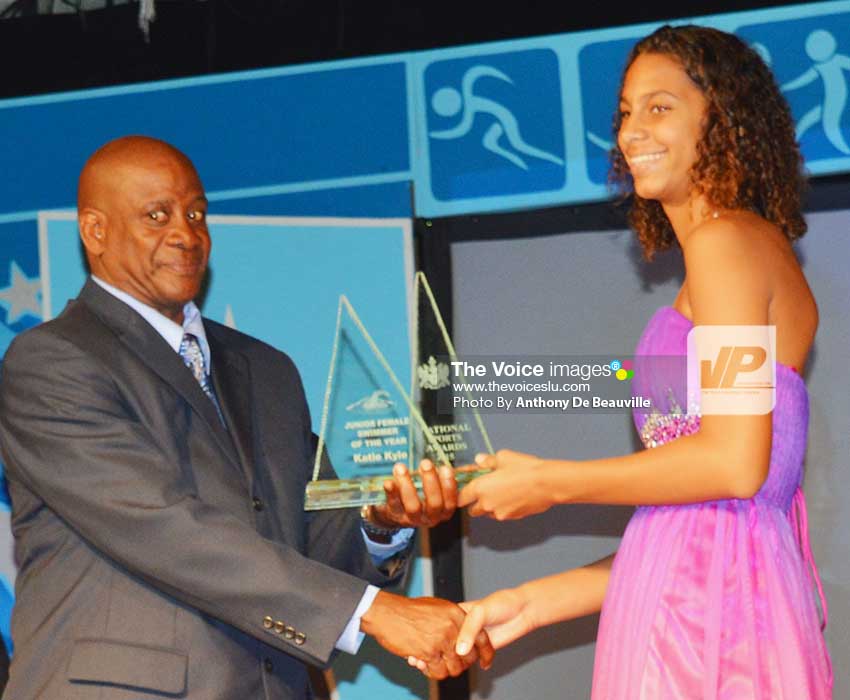 The school is recognized as England's top school, offering a high-level swimming programme. The Director/Head Coach of Swimming there, Robin Armayan, is a European Gold Medal coach. Also, Deputy Director of Swimming, Roberto Pavoni, is a former Olympian for Great Britian.
The VOICE spoke to Indy Kyle, Katie's mother, who said that while at Plymouth, Katie will be swimming with the club, Plymouth Leander. She will also be studying 10 subjects for GCSE.
"In her three years there, Katie will have an intense swimming and dry land programme, swimming at least 20 hours a week. This, she is hoping, will allow her to reach her goal in qualifying for the 2020 Olympic Games in Tokyo," said Kyle.
The scholarship was offered to Katie after countless research by her parents to find the right programme that would suit her, both academically and for swimming.
"After sending her swim times and records to Plymouth College, the school knew that she would be a great scholarship candidate for their programme," Kyle's said.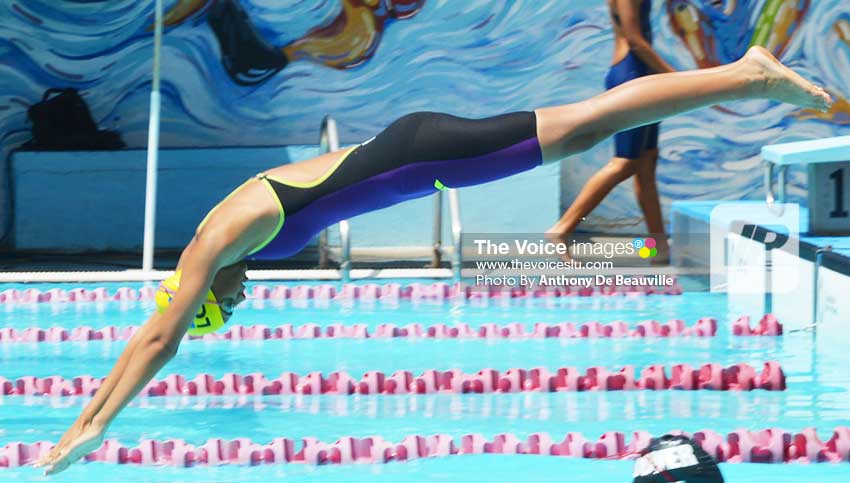 Meanwhile, the soft spoken Katie said she is excited and nervous about the relocation. "I am happy to get to swim with swimmers who have faster times than me as the challenge is going to help improve my times and techniques."
She added: "I am very grateful that my parents and Plymouth College have given me this opportunity. I just want to do my best."
Despite going to school and training in Great Britain, Katie will continue to represent Saint Lucia at regional and international meets.
Her most recent medal came in July when she captured a bronze at the Central American and Caribbean Swimming championship in Trinidad and Tobago. Following this, she went on to represent Saint Lucia at the Commonwealth Youth Games in the Bahamas but missed out on a podium finish.
Katie has represented Saint Lucia at the Organization of Eastern Caribbean States Swimming Championship (OECS) in 2014, 2015 and 2016; the Carifta Games in 2015 and 2016; the Commonwealth Youth Games (Bahamas) in 2017; CISC in 2016; World FINA Championship (Canada) in 2016; Central American and Caribbean Amateur Swimming Confederation (CCCAN) in 2015 and 2017, and a number of other local and regional swimming championships.
Katie has also represented Leon Hess Comprehensive Secondary School at the Annual Secondary Schools Swim Meet.
Katie has already qualified for the 2018 Youth Olympics Games in Buenos Aires, Brazil.
She a member of the Sharks Swim Club and is coached by Jamie and David Peterkin.