Following up on last year's successful event, "She.lc" 2017 is once again poised to excite, honour and empower our women under the theme Archetypes and stereotypes.
On the occasion of International Women´s Day the Embassies of Spain, Mexico and the Alliance Française once again have proposed a cultural and social celebration in Saint Lucia with a triple objective: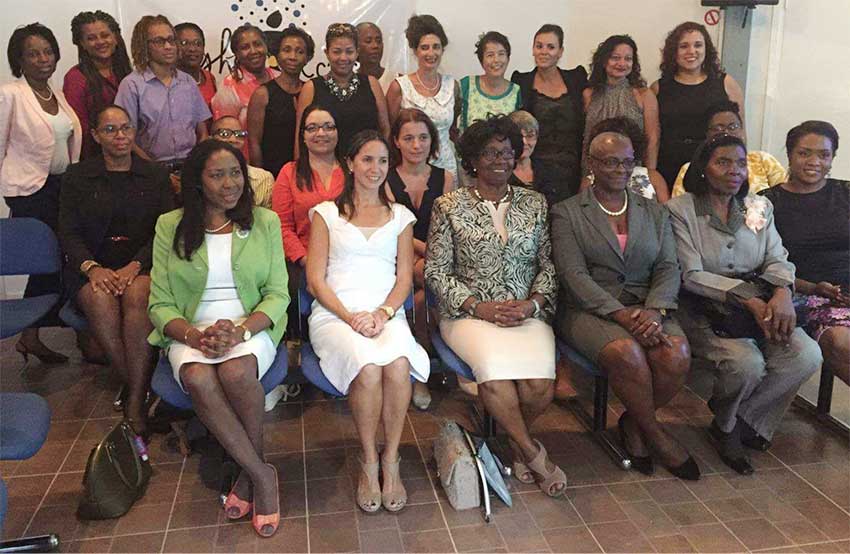 First of all, to celebrate International Women´s Day (IWD) with a cultural activity, emphasizing the role of women in the Arts. At the same time, to commemorate the IWD, by stressing the importance of the empowerment of women as a basic pillar of social development (as indicated in Sustainable Development Number 5 of the New Development Agenda of the UN). Finally, the promotion the creativity of local artists (men and women), giving them a space and a subject (Women´s role) to create their own artistic expressions.
Secondly, The She.lc Forum, that took place last Thursday and Friday at the Alliance Française of Castries. The Forum involved a meeting of some influential women of Saint Lucia including Governor General Dame Pearlette Louisy- for the launch of the 2017 Edition of "She.lc" followed by a panel discussion on the theme of the current edition of the event: Archetypes and stereotypes.
Female politicians such as Fortuna Belrose, Emma Hippolyte and Alvina Reynolds were in attendance along with the Ambassadors of Mexico, France, Venezuela, the Chargé d´Affaires of Spain and other representatives of the diplomatic corps. (See photo)
The third aspect of the initiative is the capstone event– a show at 7 p.m. today with Saint Lucian artistes with a single subject: "women". During a 90 minute event, artistes will play Spanish, French and English songs dedicated to women, infused with pieces of dance and theatre with the same subject. All the artistes come from different Saint Lucian associations and they will be coordinated by Ms. Kentillia Louis. This cultural expose will take place at the National Cultural Centre. Online registration to the event is now open at the following link https://goo.gl/SFqVZZ