Meet The New Party Soca King.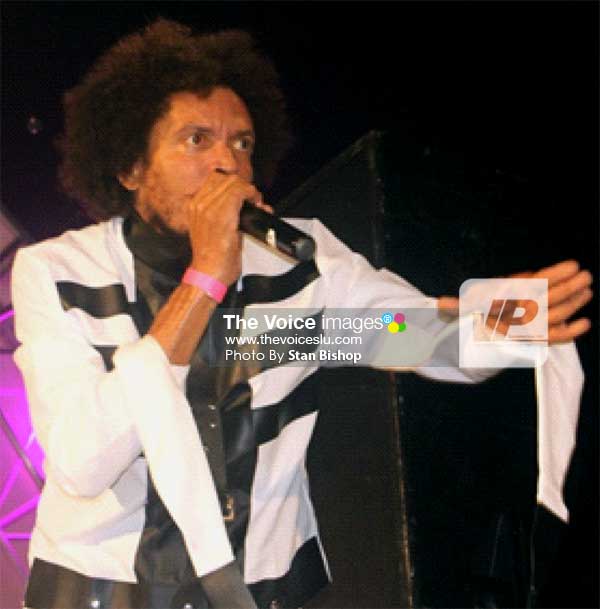 TEN years after setting foot on the competitive soca stage, Neil Gittens — alias Islah Man – has finally tasted glory by winning this year's Party Soca Monarch.
The victory is a sweet one, especially when one considers the many setbacks this dynamic performer has had to endure on the journey to his first crown, including hibernating on the sidelines while seasons came and went.
Born to a 13-year-old mother, Islah Man was never raised by his parents, Bernadette and Egbert, but instead by an elderly woman at L'Anse Road. After she got very sick, neighbours took him in. While there, he attended Carmen Rene Memorial School.
Music, he said, has always been in his blood, and he began his singing career over a decade ago, performing at various reggae shows that featured Jamaican artistes Warrior King, T.O.K. and Capleton, before switching to soca music accidentally, a move that has paid off handsomely.
"I ended up in Lynx Studio in 2006, working with Gilbert "Gilly" Cooke and Crocodile," Islah Man, of Agard, said. "It was around the carnival season and they were working on some soca rhythms. When I first heard the rhythms, I caught a vibe and the track, 'De Place Catch Afire', came about."
Islah Man said coming up with the chant, 'fire city people', was never planned but while doing ad libs for the "De Place Catch Afire", the phrase found its way into the song. He has since kept the phrase as his rallying cry for people from Castries, the city that was decimated by a huge fire in 1948.
In 2007, Islah Man released a groovy soca track, "Caribbean Queen", and a power soca track, "Free Up". A year later, he joined Studio 758 which introduced him to producers Irvin "Ace" Loctar and Thygeson "Penn" Joseph. That same year, he released his power soca track, "Mad So", which earned him third place in the national Power Soca Monarch and second place in the Caribbean Soca Monarch.
In 2009, Islah Man returned with "I Want My Money Back", another powerful track that resonated with his growing fan base, earning him second place in the Power Soca Monarch. That same year, his father, who operated tug boats in the Castries Harbour, died, one year after Islah Man met him for the first time.
Since then, Islah Man has been in and out of season, often dropping a track or two but never entering the competitive soca fray. After dropping the hit, "Neighbourhood", Islah Man was relegated on the studio's roster so as to accommodate other artistes.
After breaking ties with Studio 758 for about two years, Islah man returned to the camp and recorded another track. But the same factor that resulted in him leaving the studio in the first instance repeated itself.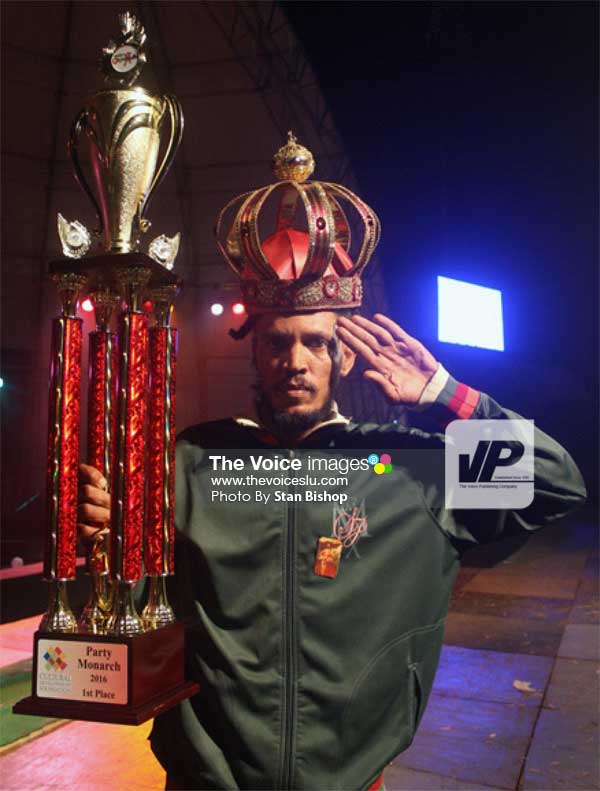 For the past three years, Islah Man stayed away from competitive soca, observing the trends of the business from the sidelines. During that hiatus, he said he was able to focus more on his music and his future in the business.
Linking up with producer and songwriter, Aimran "Panman" Simmons of Studio No Xcitement and his manager, Shannon Lebourne, was the first big steps in Islah Man's most recent return to the competitive soca stage.
Simmons said that Islah Man, whose song, "Mad People Segment", sent fans crazy some years ago, has perennially contacted him last-minute to work with him on his music. This time around, however, Islah Man booked his spot early enough for Simmons to collaborate with the new soca king.
"I gave him the song, "MaadMaad", which I had written for him about three years ago," Simmons said. "I held the song back, waiting for the right moment. We needed a new vibe because people were tired of the same thing. They needed that madness back in soca and Islah Man was the one to deliver that."
Simmons said Islah Man came into the studio expecting that they would just discuss the song. However, they actually recorded the song right away, with Islah Man giving him exactly what he wanted on the track. A low-budget video featuring the Cam Dancers was subsequently shot by Junior from DBS Television. Islah Man was officially back.
Simmons said there's more to Islah Man than readily meets the eye. Working with Islah Man is easy because the artiste listens to advice and then offers his opinion, which often results in the best outcome for every situation.
"He's the madman of soca," Simmons said. "But whenever he opens his mouth to reason with you, he's as tame and calm as a lamb. He just has that positive vibe."
Manager, Shannon Lebourne, said the plan was to rebrand Islah Man by getting him involved with the younger demographic so as to show a new dimension to him. After placing highly in the rankings in previous soca competitions, Lebourne said Islah Man had become discouraged afterwards.
"It has been a very difficult journey for him. But we spoke to him and made him know that he still had the talent which, with a proper structure and team, can work well for him. I'm very proud of him," Lebourne explained.
Lebourne added: "Working with Islah Man is a mad experience. He's always in character. It's a pleasure working with him and we hope to grow together."
Even before he was into music, he was already being called 'Islah Man', he said, "based on the love and goodness I share with the people." 'Islah Man' means 'irie man' and he said he has kept the name ever since.
On stage, Islah Man becomes an explosive character exhibiting characteristics of a deranged man. That character is a far cry from the calm, unassuming man he is just moments before hitting the stage. As he tells it, there's a mystery behind the transformation.
"I cannot explain how I transform for a performance," Islah Man, 41, explained. "What I do know is that once I get on stage, it's just a different vibe that takes over. Before I ever performed soca, I never really watched people do it. All I do is focus on my performance."
Winning the title did not come without some sacrifices, though. For the past three months, Islah Man had to give up smoking and drinking. He even began working out to remain physically fit. Making the comeback to competitive soca meant that he had to give up everything that distorted his focus. This time around, it was not all about just fun – but business, too.
During his performance at last Sunday's Soca Monarch at Daren Sammy Cricket Ground, Islah Man's pregnant girlfriend, Kathleen, appeared on stage briefly. Things got even madder when he placed the microphone on her stomach upon which sound effects were used to blurt out a child's voice singing an improvised version of the song's chorus: "My daddy maadmaad/ My daddy maadmaad!"
Islah Man's high-energy performance edged out the likes of Superman HD, Ricky T, Sedale, Qpid, Ambi, Ezra and CJ, some of whom he had competed against previously.
His mother was among those on stage showering him with praise after he was crowned Party Soca Monarch. Despite not growing up with her, he said it's good knowing that she's still around, encouraging him. His daughters, too, who have unceasingly promoted him on social media throughout the season, were there celebrating his big win.
"MaadMaad" also placed second in this year's Road March, edged out by Mac 11's "Soca Padnas".
Islah Man's recent wins are already attracting the attention of promoters near and far. He's due to perform in Canada next week with other gigs in other locales – including New York and London — lined up.
"The work has just started. We're trying to get the music video on Tempo. We're also trying to bring the music to Trinidad because the aim is to enter the International Soca Monarch and represent Saint Lucia there," Islah Man said.
His advice to young people: "Stay in school and stay focused. The streets have nothing, so listen to your parents. Stay away from mischief and try to do something positive."