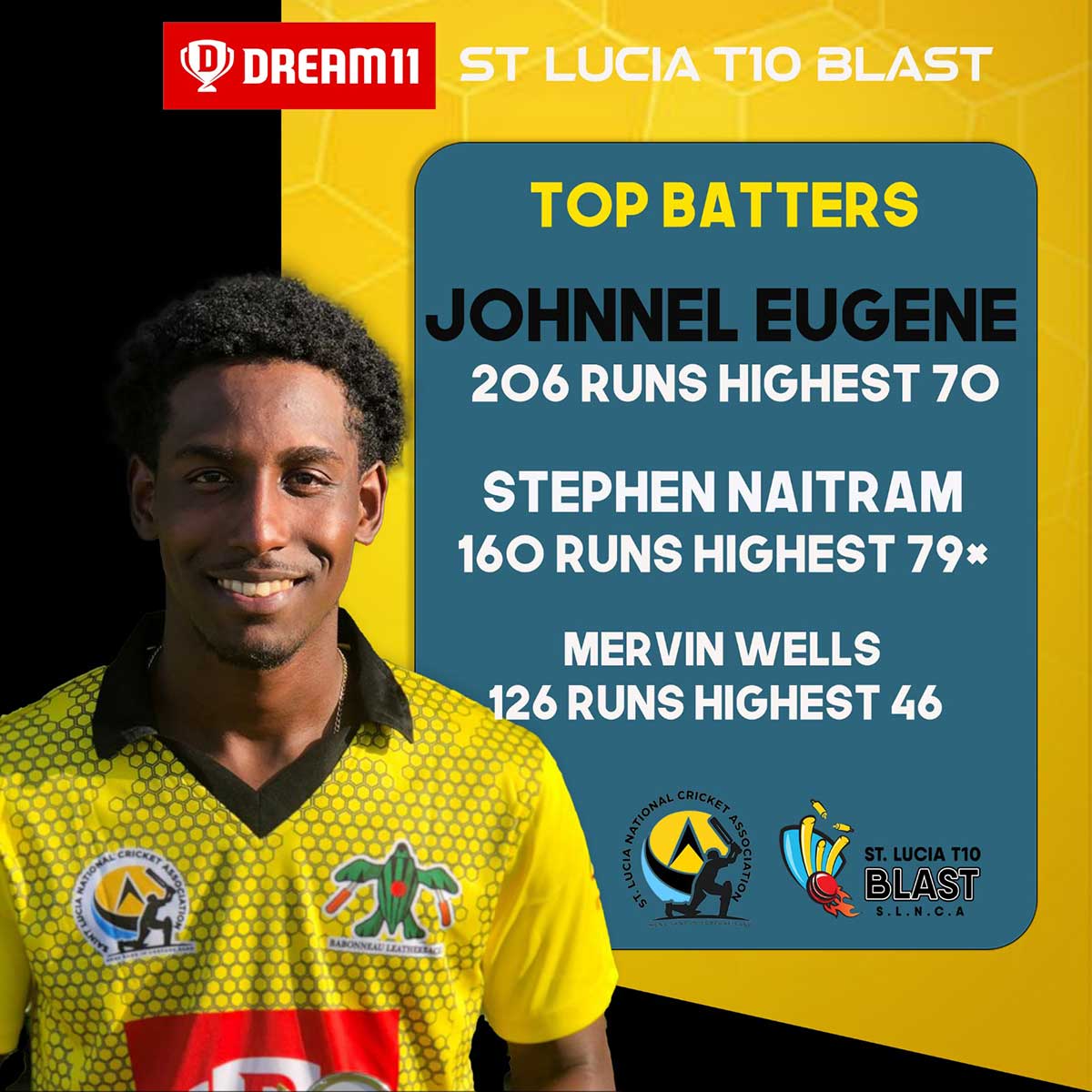 More action in the 2023 Dream 11 St. Lucia T10 Blast continued at the Daren Sammy Cricket Ground [DSCG], on Monday (May 22).
An update of the latest results are as follows:
Match # 25 – Choiseul Coal Pots vs. Mon Repos Stars.
Hazel Charlery, Sabinus Emmanuel and Christian Charlery crushed Choiseul Coal Pots.
An abysmal all-round display from Choiseul saw Mon Repos, the defending champions, romp to a ten-wicket victory in just 6.4 overs.
Having been sent in, Choiseul once again found runs difficult to come by. At the half-way stage of the innings, they were 44 for 2. After that, Choiseul lost wickets regularly and at the completion of the allotted ten overs, they could only muster 75 / 8.
Murgaran Shoulette top-scored with 18 (14), with Tristan Norbal 11 while Hazel Charlery had the remarkable figures of 3 / 7 (2 overs).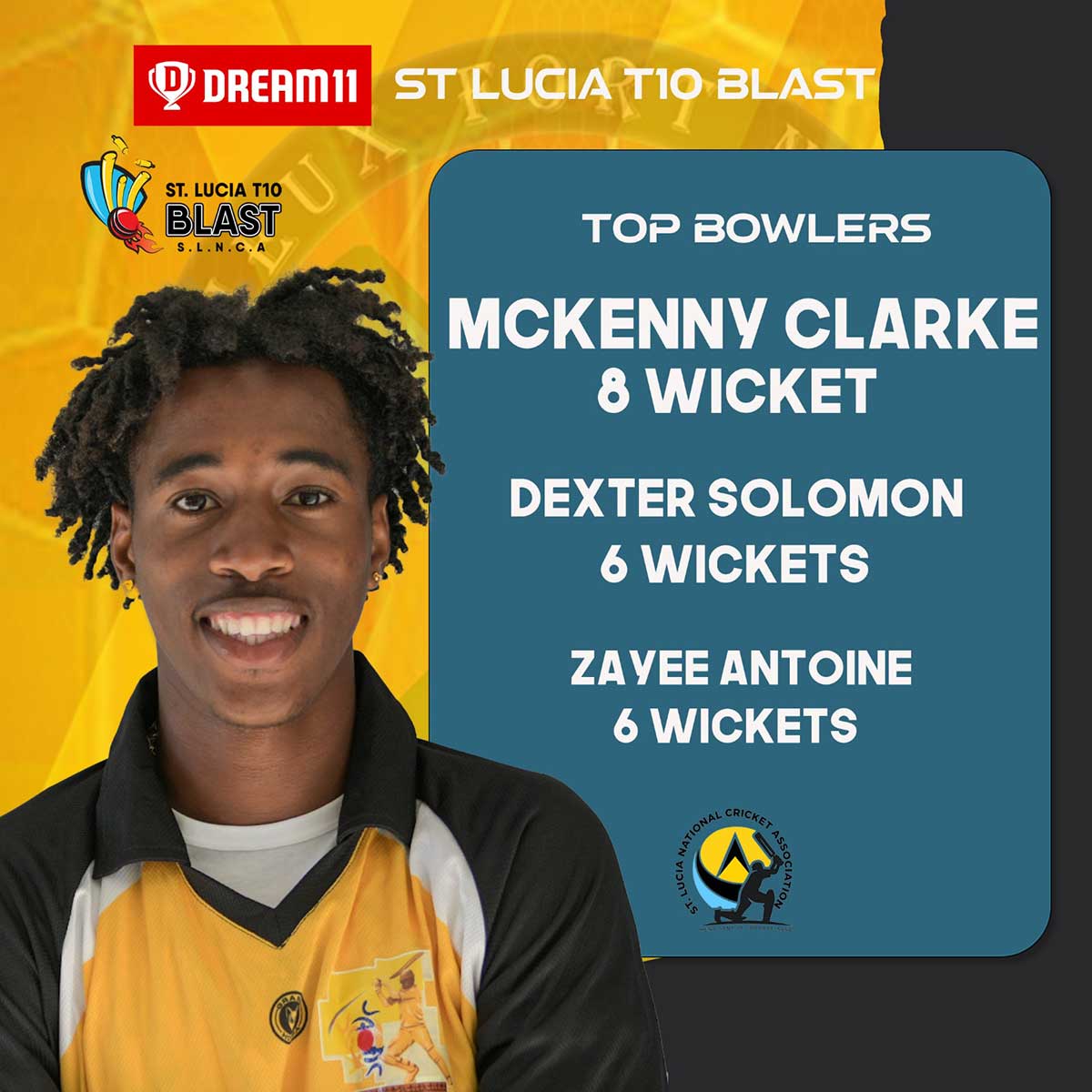 Openers Emmanuel with 42 (24) 3×4, 4×6 balls with three fours and four sixes, and skipper Christian Charlery 37 (17) 4×4, 1×6 wasted no time in overhauling the target with 20 balls to spare.
Final Scores:
Choiseul Coal Pots 75 / 8 (10 overs).
Mon Repos Stars 81/0 (6.4 overs).
Result: Mon Repos won by 10 wickets.
Match # 26 – Soufriere Sulphur City Stars vs. Vieux Fort North Raiders.
Vieux Fort Night Raiders decimated City Stars by 9 wickets.
Soufriere took first knock and amassed a paltry 77/5, with contributions from Tarryck Gabriel (16), Julian Sylvester (18), Ashley Hippolyte (18) and Bradley Tisson (12). Gabriel and Sylvester shared an opening stand of 35 to level out the score.
Skipper Al Prince with 2/10 (2 overs) returned the best bowling figures and was adjudged the Player-of-the-Match.
Soufriere needed early wickets, but openers Junior Peter 23 (16) and Dwight Thomas 31 (23) made short work of the small total with a stand of 60 (39).
Thomas and Awene Edward 14 (6) then sealed the victory.
Final Scores:
Soufriere Sulphur City Stars – 77 / 5 (10 overs).
Vieux Fort North Raiders – 80 / 1 (7.5 overs).
Result: V Fort North Raiders won by 9 wickets.