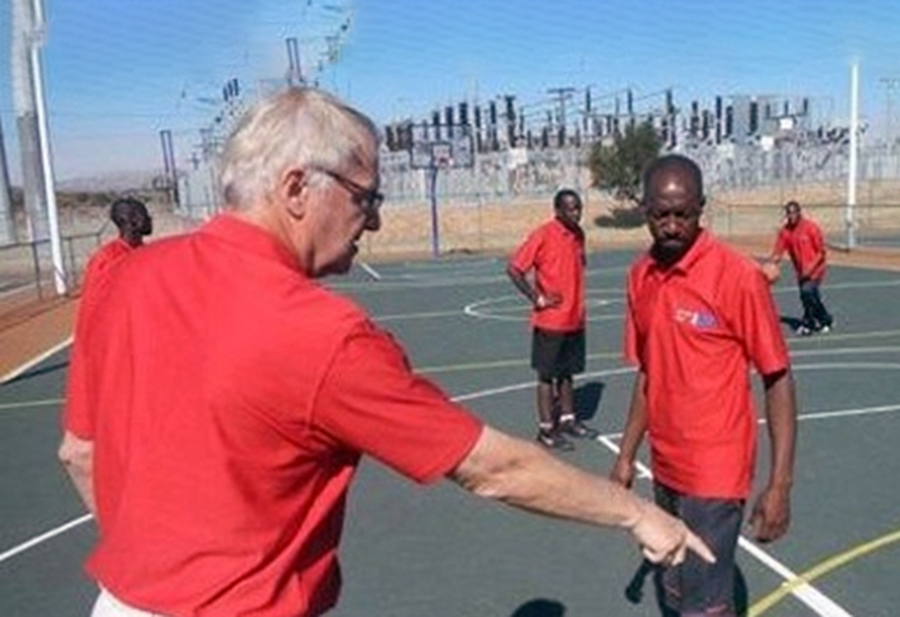 The Saint Lucia Basketball Federation is on course to host the FIBA/WABC Start Coaching Course Clinic on Tuesday, August 2nd, 2022.
The FIBA/WABC clinic is an introductory course created for mainly PE teachers, ex-players, existing basketball coaches, parents, and anyone interested in maybe coaching basketball in the future. With the former FIBA level certifications being discontinued, this FIBA/WABC coaching courses are the new pathway for coaching certification beginning with this pre-qualification clinic.
The clinic will be broken down in two sessions. The morning session which is theoretical will be held at the SLOC Conference Room from 9am with the practical afternoon session set for the Indoor Facility Beausejour at 12:30p.m.
Course facilitator Coach Nelson Isley, reiterated "that although the weekend coaching course is not a FIBA/WABC certification course, it is suitable for  anyone with an interest in coaching basketball.
The new WABC coaching pathway has been instituted as FIBA has cited that "many teams at junior levels do not have assistant coaches and even ex-players may not feel confident to start as a head coach; persons who are interested in coaching but may not know much about basketball; others may understand basketball but do not feel confident that they know how to teach;" has since developed the course after recognizing that these and other barriers have hindered individuals from beginning their coaching journey.
The SLBF plans to use this course to break down such barriers and encourage, as well as assist interested persons in order to holistically grow the coaching pool in Saint Lucia.
The practical course will see participants spend most of their time on the court being coached and having the opportunity to do some coaching.
While there will be no formal assessment, coaches will be given feedback to help them improve their coaching as one of the important objectives in this course is for the FIBA Instructor to identify the coaches who have the potential to take the FIBA Course WABC Level 1, which will be the next stage of development.
A maximum total of twenty-five (25) slots have been allocated for the clinic. To reserve a spot to attend the clinic, please contact stlucia[email protected] or [email protected]