UNDER overcast skies trainer Deon Visser stole the spotlight on the inaugural day of international horse racing at the Royal Saint Lucia Turf Club on Friday 13th December 2019 (National Day) producing three winners.
With a huge crowd in attendance, including a number of overseas visitors, the various jockeys did not disappoint when the showpiece commenced at 1.30 p.m.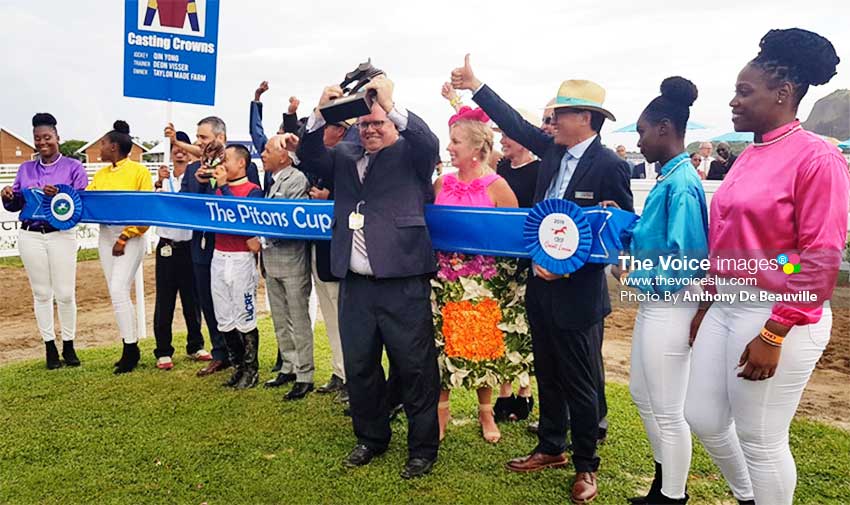 Visser secured those important strikes for his connections, in Race 2: Keeneland National Day Sprint Turvey Act; Owner: Money box Modular Housing; Jockey: Chen Li.
He also copped Race No.3: UK Tote Group Winston Trim Memorial Trophy Senor Guitar; Owner: Event Star; Jockey: Qin Yong.
And the big one, US$150,000.00 Race No.4: DSH Caribbean Star the Pitons Cup; Casting Crowns; Owner: Taylor Made Farm; Jockey: Qin Yong.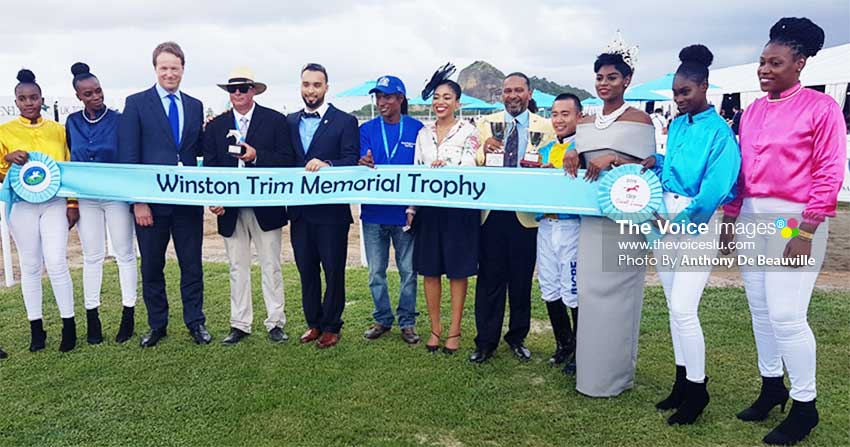 Yong made his move early in the straight when sliding up the fence passed eventual runner-up Colonel's Pride before racing away with the overall trophy and prize money.
While the first race of the day went to Coolmore Helen of the West Indies Stakes Reef Cup; Owner: Fasig-tipton sales/Bluewater sales; Trainer: Robbie Hewetson Jockey: James Chau.
In second place was Sainte Lucia; third – Queen of Pitons; fourth – Eastern Beaches; fifth – Ski of Gold; sixth Piton Punch; seventh -Sweetwater Texas; eighth – Caribbean Dream; ninth – Pinjarra; tenth – Queen Lily.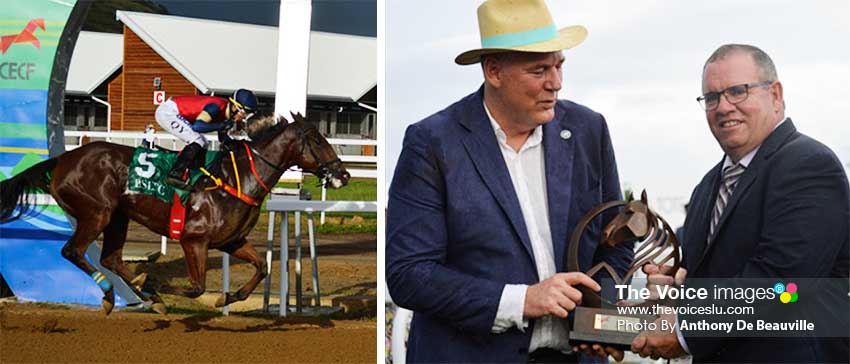 The owner for Casting Crowns, Frank Taylor said, "We have won the Dubai World Cup and this was amazing. This is our little Dubai World Cup. The people here are the friendliest in the world. Today has been an amazing experience and we will definitely be back".
"This place, The Royal Saint Lucia Turf Club is going to be a great success and we want to be a part of it. We will be going back home to the United States and telling people they need to be involved here." noted Taylor.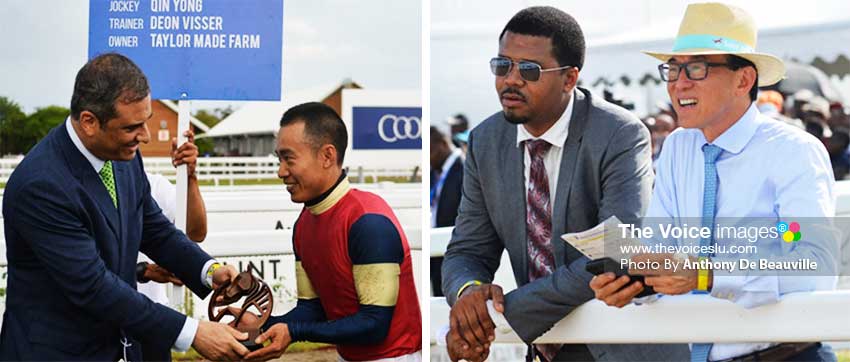 More on Friday's opening day at the Royal Saint Lucia Turf Club in Thursday 19th December edition of the VOICE.