Top Cops promise transparency in investigation of embarrassing break-ins at commercially-rented city offices
COULD inadequate security measures at the building housing the four police departments that were burglarized over the Christmas season be responsible for the burglaries that took place there?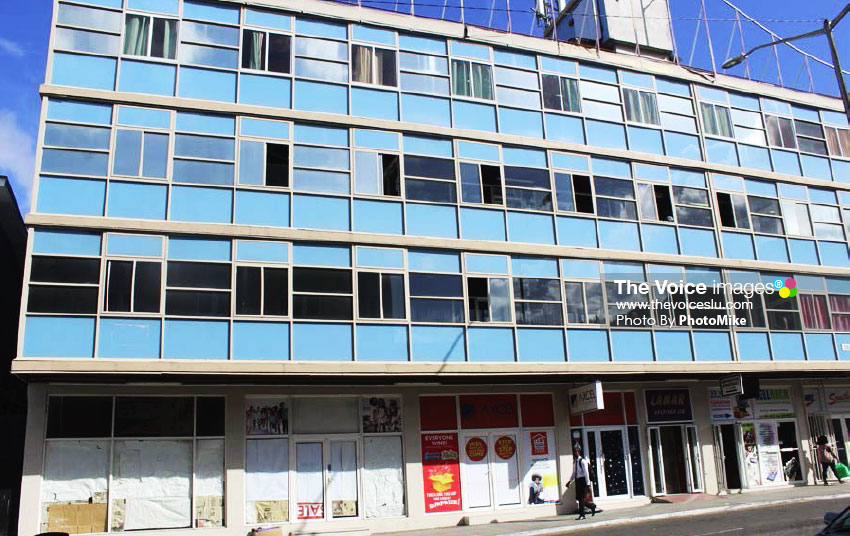 Assistant Police Commissioner Wayne Charlery certainly believes so, unashamedly making that crystal clear in a news conference on Tuesday.
"Obviously, our security measures for that building were inadequate as a result of what happened," Charlery said.
The departments of the police force that were broken into were the Writ Department, Vulnerable Persons Unit, Criminal Administration Office and the Criminal Records Office. These departments could be found in the La Mar building on Bridge Street.
"It is not an excuse that the Lamar building, from its inception and origin, was not built with security in mind. We would have taken certain measures in reference to shoring-up the security when we acquired that building as a commercial place to rent to house police units," Charlery added.
The burglaries seem to have stunned the hierarchy of the police department, despite its brave front about being on top of investigations so far.
Charlery could not hide it when he stated that the break-ins were embarrassing to the police force. But he was optimistic in his approach to dealing with the situation, noting that the force has moved on, done its assessment of what transpired and was now able to come up with certain measures that would make future break-ins into the offices "a bit more challenging for perpetrators".
Noting that investigations are in their primary stages, Charlery declined giving further details into the ongoing inquiries, but stated that investigators do have some leads as to what would have enabled the crime.
However, he was not all too forthcoming on items missing from the four departments, even though he was adamant in his denial that passports were stolen.
"We have discovered that an amount of cash would have been taken away — not a lot of money — but we are investigating to find out whether any items or documents would have been taken away. But presently, we have not discovered anything untoward in reference to documents or files," said Charlery, choosing his words with care.
Referring to social media queries that several blank Saint Lucian passports were stolen by the perpetrators of the break-ins Charlery said such queries were "totally erroneously not true at all."
His direct response was: "It is an embarrassing incident. Nevertheless, we have to revamp our security features and our protocols for police agencies or units that are in commercial places."
Over the Christmas and New Year holidays, the country was buzzing with news of stolen passports from the Lamar building. Many Saint Lucians took to social media claiming that the burglars were not interested in anything else but passports.
In fact, Charlery maintained that not only were passports not stolen, but investigations to date have revealed that no documents were stolen either.
"To date, we have not found any missing documents. But our investigations are continuing. Right now, we have not ascertained whether any documents were taken. However, when the investigations would have ripened, we would know exactly if any documents may have been taken," he told reporters.
Charlery promised transparency in police investigations into the burglaries, claiming that these struck right at the heart of law enforcement.
"We have some very good leads. There are gaps we have to fill. (But), we are looking at every facet of the investigation," he said.