The "All Clear" has been given following the passage of Tropical Storm Kirk and its back to the Phillip Marcellin Grounds for semifinal showdown today in the 16th edition of the Blackheart Knockout Tournament.
From 6.30 p.m. former champions Dennery will play Laborie.
The showpiece will move a few notches higher when former finalist Central Castries come up against defending champions Vieux Fort South at 8.30 p.m.

For the many supporters coming to take in the action they will see the likes of the following playersLaborie – Vence Agdomar, Dornan Edward, Jeremy Edward, Lee Avril, Andrew Jn Pierre, Jason Edwin, Darrel Francis
From Dennery: Angus Williams, Winnel Felix, Thaddeus Faucher, Parker Gilbert and Junior Cox.
From VFS: Leon Alexander, Jamil Joseph, Antonius Myers, Gregson President, Antonio Joseph and Sarn Savery.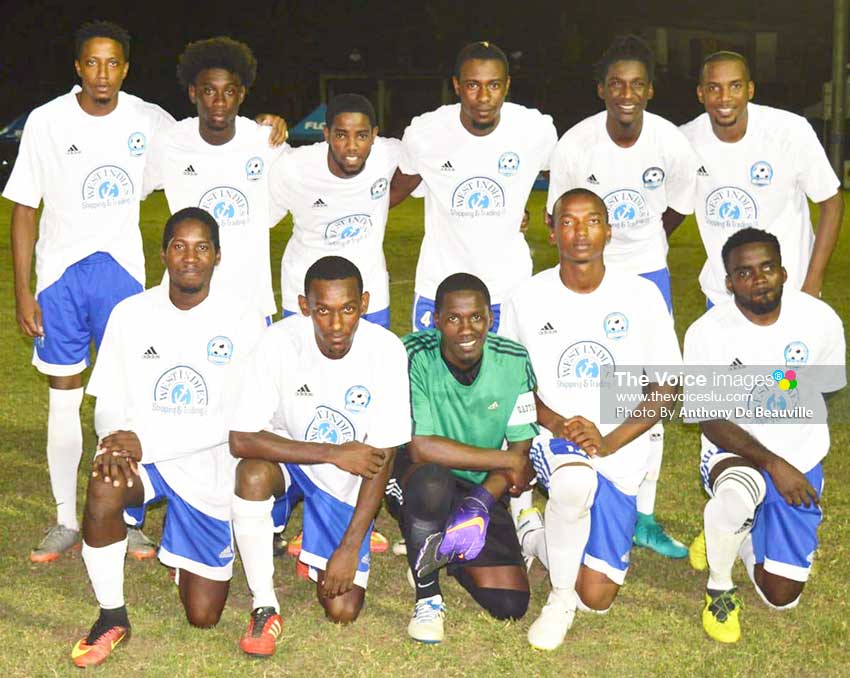 From Central Castries: Kennedy Duncan, Kingsley Henry, Garvey Auguste, Alvin Williams, Jn Claude Xavier, Jason Similien and Zachery Lerish.
Meanwhile, on Wednesday evening as Saint Lucians continued to monitor the progress of Tropical Storm Kirk, a large crowd turned out in their numbers to support the various district teams.
In the final quarterfinal game on the evening, defending champions Vieux Fort South went on to book their ticket to the semifinal round of the 16th edition of the tournament. The home team defeated a spirited Desruisseaux team 3-2 with goals from Antonius Mayers in the 9th and 69th minute and Jamil Joseph (captain) in the 37th.
For Desruisseaux, Gelanne Neptune in the 14th and 62nd minute.
The halftime score was 2-1 in favour of VFS.
In the first game on the evening, Central Castries defeated Soufriere 2-1. For Central Castries the goal scorers were Kingsley Henry in the 12th minute and Jn Claude Charlemagne in the 25th minute.
The halftime score 2-0.
For Soufriere, the lone goal scorer Ricquelmi Sylvester in the 73rd minute.