William Patrick David Brown, affectionately known as Pat Brown, passed away on September 4, after a brief illness. He was born in the town of Vieux Fort to Daniel Mason and Mary Brown.
Pat was the father of nine children: Carol, Herma, Mary, Wayne, Wendy, the late Winston, Sean and Courtney. As a father, he protected and aided his childrenand furthermore encouraged them to succeed in every way possible.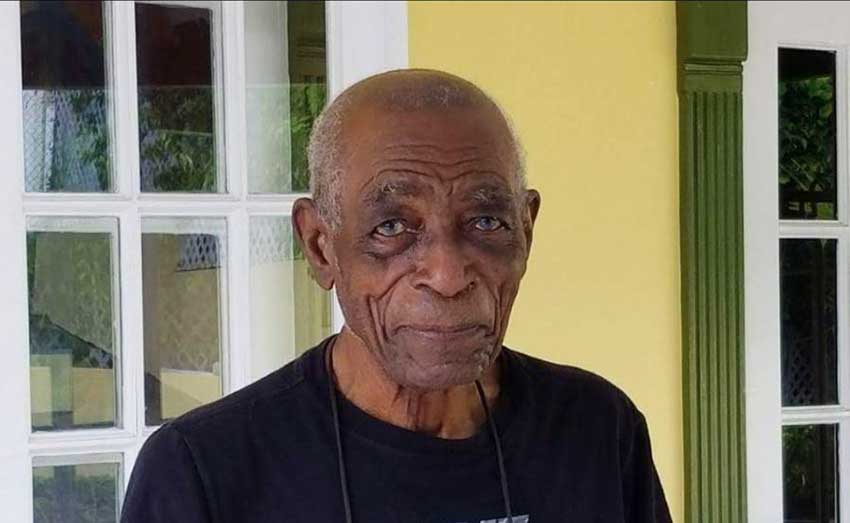 Carol, Pat's firstborn, is a Properties Manager and resides in Tortola with her husband, Dr. Michael Montrose. Herma is a linguist and also a Sales Executive for British Airways. She resides in the U.K. Mary is a freelance lecturer in office administration and resides in Grande Riviere. Wayne is a pilot for South West Airlines and lives in Texas. Sharon resides in New York and is a Systems Analyst and Real Estate Agent. Wendy is from Rodney Bay and is a Spanish Teacher/Translator/Journalist. Sean is a freelance CEO for a car rental service. Courtney is in her latter year at St. Joseph Convent Secondary School.
Pat Brown's name is synonymous with the Science of Engineering in Saint Lucia. This gift for building was in his veins since his father, a prominent mason and foreman of the Castries City Council, was responsible for the construction of a myriad of establishments in the city of Castries, amongst them the Seventh-Day Adventist Church on High Street, Clarke's Drugstore on the corner of William Peter Boulevard and Bridge Street, Central Library on Micoud Street(prior to being rebuilt after the fire of 1948) and the outside wall structures of the Minor Basilica of the Immaculate Conception. As a young man, Pat used to aid his father in construction and this exposure encouraged young Pat to pursue the latter field.
Pat started off as an architectural and engineering draughtsman at Public Works Department in 1951 and was later promoted to Director of said establishment. Among his many endeavours are the construction of the Dennery, Micoud, Morne du Don and Vieux Fort Comprehensive secondary schools; Roseau Bridge; the road to Jalousie Hilton Hotel in Soufriere; the renovating of Anse Chastanet Hotel in Soufriere; and the straightening of the hairpin bends approaching Government House on Morne Road, Castries. His name is significantly linked with the construction of the island's first overhead pedestrian/walkover bridges built in 2006.
Pat was an innovator, ahead of his time. One of his most remarkable and innovative achievements was the erecting of the new Castries River Bridge on Manoel Street in August 1963. No other engineer at that time was able to understand the design calculations and construction methods that Pat was applying for the construction of the aforementioned bridge.The humpback, cantilever bridge built in sections, raised much controversy at that time. Yet, time has proven that the new Castries River Bridge has successfully satisfied the requirements, defying all of Mother Nature's catastrophes over the years.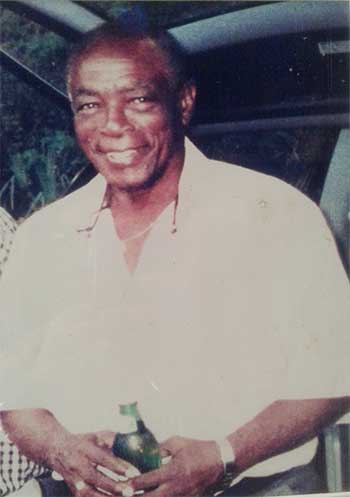 Pat was a challenger. He never gave up. He never relinquished. This trait manifested itself from his early childhood. His primary school education was obtained at the Roman Catholic Infant School and the Laborie Boys' School. He later gained entrance to St. Mary's College in Castries. However, his parents denied him access to this prestigious educational institute.
That did not hinder young Pat as he was determined to succeed. Hence, he home-schooled himself during all his secondary school years and as a young man, migrated to Curacao and then to the United Kingdom to further his education.
He attended the British Institute of Engineering Technology and Draftsmanship and the Hammersmith College of Art and Building. Subsequently, he undertook similar engineering assignments in the sister islands of Barbados, Grenada, Montserrat and St. Vincent. His service was also rendered internationally.
He was the Senior Structural Engineer for the Metropolitan Atlanta Rapid Transit Association, completing the overhead viaduct bridges in Atlanta. He renovated the Pennsylvania Railway Station in Newark, New Jersey and improved and renovated the Coney Island Viaduct in Brooklyn, New York. Pat was subsequently honoured by receiving the Member of the British Empire (M.B.E.) medal from the Queen of England in 2003 and the Lifetime Achievement Award from the St. Lucia Association of Professional Engineers in 2014.
Pat was also a prolific writer who, for several years maintained a weekly column in Saint Lucian newspapers on matters of political, social and economic interest. This tremendous mind powerfollowed him throughout his life up until his last day here with us. He did not allow his brief illness,to which he finally succumbed, to impede his direction.
Pat Brown exemplified devotion to one's mission on earth, regardless of age. Whenever I would ask him the secret to his strength he would answer, "Wendy, the last words that my grandmother, Mama Po, told me on the day she died was, "Patrick, do your work well". That was her advice and remained his motto. There is a lot to be learnt from a man with such remarkable fortitude.
The funeral service of the late William Patrick David Brown will be held on Thursday, September 21 at the Minor Basilica of the Immaculate Conception, Castries at 2:00 p.m.
May he rest in peace.