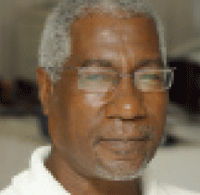 SAINT Lucia restored some dignity to the OECS on Monday when the island opted to abstain in a controversial vote for a special meeting to discuss suspect plans for Venezuela in the midst of a stiff standoff between the Nicolas Maduro Government and an opposition alliance that's resorted to violence to try to prematurely force the elected Venezuelan president out of office.
Saint Lucia abstained in Monday's vote, which saw 18 members support the call for a meeting with a secret agenda, but also recorded the highest number of abstentions recorded in recent votes on Venezuela issues at the hemispheric body.
Saint Lucia had been the only OECS member state to seemingly break ranks on Venezuela when it joined The Bahamas, Barbados, Belize, Jamaica and Guyana to support calls for the meeting last month.
At the time, the anti-Venezuela lobby at the OAS did not have enough support for a resolution and opted to bend the rules to ensure the wishes of the proponents were carried.
But as the violence increased and the number of Venezuelans killed passed 40, Maduro's opponents have been losing ground at home and abroad.
However, Venezuela's opponents at the OAS, led by Secretary General Luis Almagro, have been pressing so hard to have the OAS punish Caracas that they have caused alarm bells to toll across the wider Caribbean region, including CARICOM, the OECS and the ACS.
So heavy has been the pressure that several Caribbean (and South American) states have had to review and refresh their positions in relation to using the OAS as a battering ram against a founding member state in fulfilment of the political objectives of a powerful minority.
Antigua and Barbuda's veteran diplomat, Sir Ronald Sanders, had earlier warned the region to be careful about being complicit in plans to use the OAS to interfere in the internal affairs of a member state, even after it has left the body.
But despite Venezuela's 'Vexit', the anti-Caracas lobby continued suspiciously pressing member states to agree to a meeting without a date and/or agenda.
The way the Caribbean voted at Monday's Washington meeting is instructive.
Voting for the call for the May 31 meeting were: The Bahamas, Barbados, Belize, Guyana and Jamaica.
None of the Caribbean states Opposed, but Grenada was recorded 'Absent'.
However, abstaining from the OECS and the wider Caribbean Community (CARICOM) were: Antigua and Barbuda, Dominica, Saint Kitts and Nevis, Saint Lucia, Saint Vincent and the Grenadines, Suriname and Trinidad & Tobago (as well as Haiti and the Dominican Republic).
CARICOM remains split on the related Venezuela votes, but Saint Lucia has pulled itself out of the group seen as supporting those wishing to punish a fellow Caribbean member state.
The OECS nations, all of which belong to and benefit from PetroCaribe, ALBA and CELAC, have historically been united in their common support for the right of Venezuelans to determine their future – and without external interference or involvement.
Maduro addressed OECS leaders recently and all, including Saint Lucia, reaffirmed their support for non-interference in Venezuela's internal affairs.
The Venezuelan President, as current rotating Chairman of the Association of Caribbean States (ACS), also met leaders of the wider Caribbean community.
With Guyana in CARICOM's chair currently, Maduro has noticeably not (yet) been able to address CARCOM leaders on the situation in his country.
In Saint Lucia's case, both Caracas and Castries have continued the cordial ties inherited from the previous Labour Party administration, without undue interruption.
Saint Lucia attended the latest ALBA conference in Havana (last month) and the new administration is said to be interested in how best it can access urgent funding and other support and assistance from not only ALBA and PetroCaribe, but Venezuela as well.
Saint Lucia is also obviously walking on a tightrope — Prime Minister Allen Chastanet remaining quiet while his Minister in the Office of the Prime Minister with responsibility for Foreign Affairs, Sarah Flood-Beaubrun, (last week) expressed support for a peaceful solution to the political dispute and non-interference in Venezuela's internal affairs.
Against that background, therefore, it would have been difficult for Saint Lucia to support the machinations behind the March 31 Washington meeting during the Monday vote.
By abstaining, Saint Lucia has indeed opted for a neutral, middle-of-the-road position instead of taking a side.
In the context of the current situation, while that might not please Washington, Caracas will certainly welcome the fact that Castries has withdrawn itself from the ranks of OAS member states counted among those 'opposing Venezuela' or 'against Maduro'.
Meanwhile, CARICOM Foreign Ministers (COFCOR) will be meeting in Guyana today (May 18) to, among other things, prepare for the controversial May 31 OAS Foreign Ministers meeting on Venezuela.
Saint Lucia will be present and eyes will also be on how it votes in Washington on related issues, if and when resolutions are presented or mechanisms employed to punish Venezuela for not complying with the demands of those member states that have opted to intervene in its internal affairs.
The OAS Secretary General and the powerful minority behind punishing Venezuela are not in favour of peace and dialogue, but in support of a violent opposition whose demonstrations have featured use of everything from snipers to throwing human excreta on police officers.
In this business of rapidly unfolding events necessitating quick adaptation of changing position, it is too early to predict where Saint Lucia will stand when it matters on the last day of May.
But from all present indications, Saint Lucia prefers not to be counted as being on any side in the Venezuela dispute – and that is also in line with how the CARICOM and OECS majority think it should be.