APRIL, 2017 – Meme bete Ltd, one of the more prolific fashion houses based in St. Lucia, is once again pushing boundaries with the announcement of the company's first-ever Fashion Cocktail dubbed "Full Circle".
"Full Circle," which will be held on May 9, 2017, from 7:30 p.m. at The Landings Beach Resort and Spa, promises to be more than a fashion show as true to the brand, audiences can expect a few surprises as well as the merging of various art forms that influence fashion.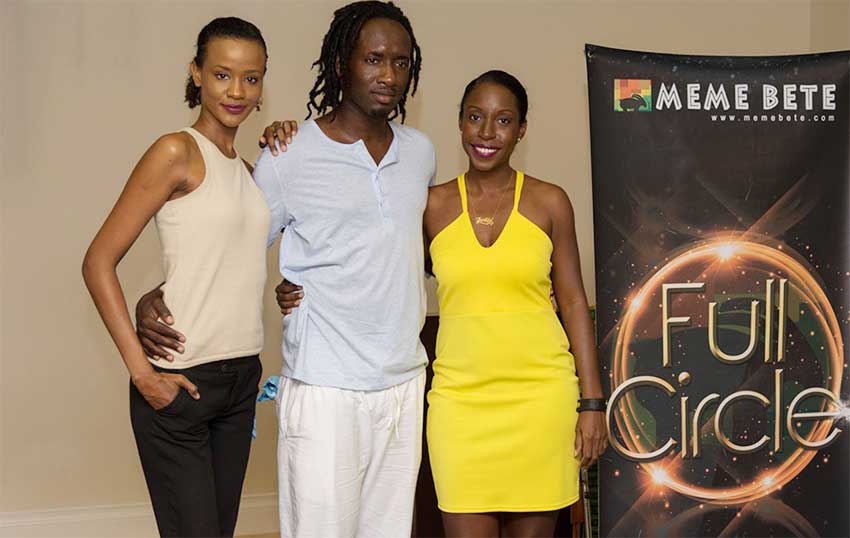 The announcement was made at a recent press launch at The Landings where Creative Director, Taribba do Nascimento, stated that it was time for the brand to think big.
"At meme bete, we believe that the brand has grown enough and is strong enough to carry its own weight and pull off a show by its own merits," said doNascimento. "Full Circle also allows me the creative license to produce a show that I believe will appeal to our local audience. The brand has gone through so many transformations from its inception in 2009, but in 2017, we have comfortably settled down into a strong brand identity after much trial and error that we can say, the brand has come "Full Circle"."
doNascimento also excitedly announced her new role as brand ambassador of FLOW for 2017.
"FLOW has always provided support to meme bete that it just seems to be the perfect partnership moving forward. I look forward to this new and exciting mutually-beneficial partnership," she said.
"Full Circle" is sponsored by Peter and Company Distribution, Skin Science, Chairman's Reserve, The Landings Beach Resort and Spa, and FLOW. Tickets costs EC$120 inclusive of cocktails and are available at the meme bete Atelier on 46 Micoud Street, and at Shoe Rehab at Gablewoods Mall and JQ Rodney Bay Mall.