Gets upgrade to fastest home in the world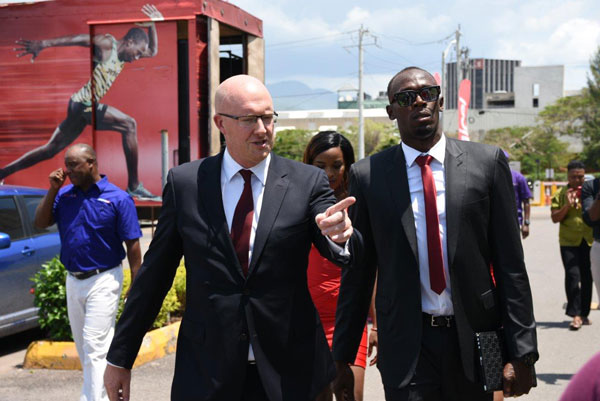 Usain Bolt reported for his first day on the job as Digicel's Chief Speed Officer last Tuesday. To mark his first day, Usain's home was officially upgraded to the fastest in the world.
Bolt, who has been an ambassador for the brand since 2003 and is now a global Lifetime Ambassador, was given the royal treatment upon arrival at Digicel's regional headquarters in downtown Kingston. After parking in his specially-designated CSO parking spot, he was greeted with much fanfare by the entire Digicel staff.
His day consisted of unveiling his very own über-modern Usain Bolt Speed Lab which will be used to continue developing new and innovative ways of delivering high-speed internet and connectivity technology to customers. To ensure that Bolt can also continue on the fast path after his 9 to 5, the company also announced a 10GB (10,000MB) Internet upgrade for the legendary sprinter's home, making it the fastest home in the world.
Peter Lloyd, Digicel Group Marketing Director, said: "The world's fastest man deserves to have the fastest home in the world."
Also on his list of things to do was experiencing first-hand the role of a customer care agent. In addition to resolving their queries, he gave one lucky customer a free nine-month upgrade to a Digicel LTE plan and to another an upgrade to the fastest home internet speed (200MBps) for nine months.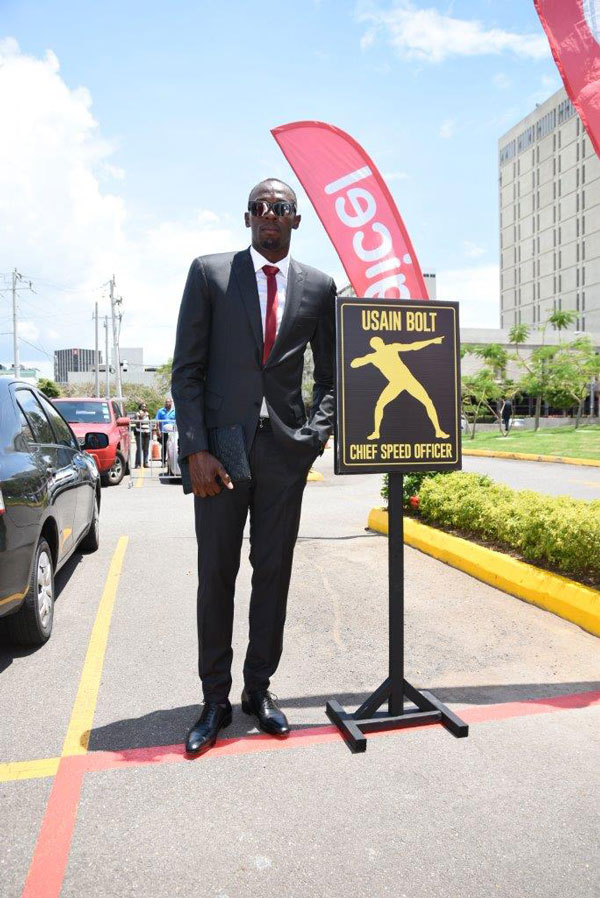 Excited about his role, Bolt said: "I'm here to ensure that everything runs smoothly and fast, of course, so customers will begin to see improvements. Outside of the office, I am working on opening a sports clinic in Jamaica. Injury has always been an issue for athletes so we need better care."
Further explaining Bolt's role as CSO, Lloyd said: "Usain will be taking his unique understanding of speed and translating that into Digicel's products and services. This ensures that our customers will always have access to the fastest and latest in technology. Ensuring that his legacy lives on, Usain will also be passing on his passion for track and field through various philanthropic activities directed towards youth."
The CSO capped off his day with a special lunch hour cocktail where he met and interacted with some of his fellow employees from across the business.
Always one to end on a high note, Bolt remarked: "I prefer a 9.58 to a 9 to 5 but I think I can run with this. Big up to my Digicel family."