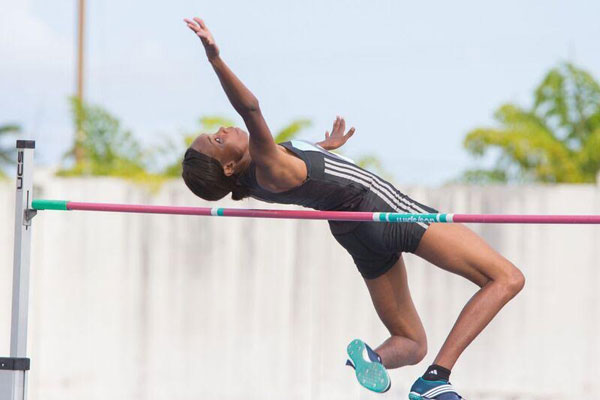 Flow has extended heartfelt congratulations to Levern Spencer on her phenomenal success at last weekend's St. Lucia National Championship.
In yet another world-class performance, the Caribbean's number-one female high jumper and Flow brand ambassador won back to back national titles at the competition, Her jump of 1.94m was the best jump ever in Saint Lucia, a stadium record, and the first time an Olympic qualifying mark has ever been attained on Saint Lucian soil. It's an extension of a fine season which saw Levern triumph in the women's high jump at the Shanghai Diamond League meet, the first win ever by a Caribbean athlete at the competition, and Saint Lucia's best finish at a senior global championship.
The day prior to the St. Lucia National Championship (Thursday, June 23) was Levern's birthday. That same day she received a hero's welcome on her arrival at the Hewanorra International Airport from competing overseas. A Flow representative was also there to wish her happy birthday and to personally congratulate her on her historic achievements.
"Time and again Levern has shown that she is one of the greatest in her sport and she can compete against the best in the world. She's a great source of inspiration to young people not just in the Caribbean but throughout the world. Flow is extremely proud to have played a part in Levern's success and to have such an exceptional athlete as our brand ambassador," said Sidonie-John.
Levern thanked her hardworking management team, family and friends, as well as the Ministry for Youth Development and Sports and her sponsors, Flow and SMJ Beverages for their warm welcome and support, and for helping to make her birthday a memorable occasion.
In May Flow hosted a live online chat on Facebook with Levern at the University of Georgia Track and Field Stadium to give her fans the opportunity to get to know her better and to hear from her personally what she expects from the 2016 Rio Olympic Games.