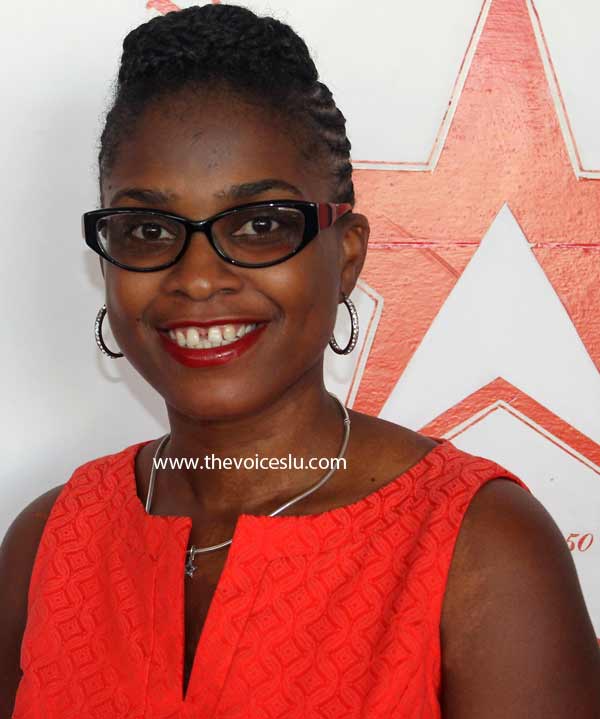 THE Saint Lucia Labour Party's newly-appointed Director of Communications, Jadia Jn. Pierre-Emmanuel, says her recent decision to step down as the Prime Minister's Press Secretary arose from the need for "a more forceful and present voice" as the party prepares for the next general elections.
Nevertheless, her new post is now the source of a war of words between the Saint Lucia Labour Party and United Workers Party, with the latter expressing its angst over Jn. Pierre-Emmanuel's decision to resign from her previous lucrative post.
The SLP Director of Communications post is a newly-created one within the party's hierarchy. Among the key objectives of that post is putting out images of the seventeen Labour candidates, images that the party is hopeful will resonate with voters.
Jn. Pierre-Emmanuel told The VOICE earlier this week that while her previous stint as Press Secretary involved coordinating the Prime Minister's media relations and public communications, her new role will involve doing just that albeit for the SLP as a whole.
Her selection for the new job, she said, was based on who best can articulate the government's stewardship during the past four years and its plans for the future.
"This is what I have done over the last four years and in a very unconventional manner," said Jn. Pierre-Emmanuel, whose new role took effect last Monday. She told The VOICE. "I have represented not just the Prime Minister but the entire government and afforded services to community organizations even while serving as Press Secretary."
Jn. Pierre-Emmanuel, a former SLP Press Relations Officer, said it was very difficult and often impossible for her to separate the work of the Prime Minister as Political leader from that of Prime Minister. Nevertheless, she described the recent transition as "very easy, almost natural."
Since her entrance into the political party's fray about a decade ago, Jn. Pierre-Emmanuel said she has been able to grow, especially in terms of her passion for her party which, she believes, equips and prepares her in her new role to secure the next general elections for the SLP.
"I have used every opportunity afforded to me to sharpen my skills," Jn. Pierre-Emmanuel said. "I have never stopped learning or educating myself. I have a very strong support system: I learn from the ministers and other people around me. So I'm really appreciative of the Prime Minister for the opportunity that was afforded me to serve at that level."
But having served the party's interests for the past decade or so, the obvious question needed to be asked: Will Jadia Jn. Pierre-Emmanuel's next political steps guide her towards becoming a Member of Parliament?
Jn. Pierre-Emmanuel said that while becoming involved in politics at that level had been her earlier ambition, having worked with the Prime Minister and seen first-hand how demanding the job is, she prefers to work in the interest of the team instead of pursuing such ambitions. However, she said fate will decide.
"I will let Him direct my path and take me where He believes I should be placed. I have placed my future in His hands. But my immediate goals are not at that level. I want to help and uplift a team of people who can rally around a strong leader to change the face of this country and give hope to our young people," Jn. Pierre-Emmanuel explained.
But the opposition United Workers Party is demanding answers from the SLP following Jn. Pierre-Emmanuel's resignation from the post as Press Secretary, a post now filled by former HTS News reporter/co-anchor, Jade Brown.
Earlier this week, the UWP held a media briefing where Party Chairman, Guy Mayers, questioned both the motive for Jn. Pierre's resignation from such a prominent position and the source of funding for her current job.
However, SLP Chairman, Claudius Francis, said the Labour Party has always been about sacrifice.
"It's never been about money for members of the Saint Lucia Labour Party," Francis said this week. "It has always been about service."
In a short telephone interview with Francis yesterday, The VOICE brought up the question of the SLP's Director of Communications' salary. Francis's response was brief and categorical: "No State funds are paying her salary."