New ECCB Governor Speaks.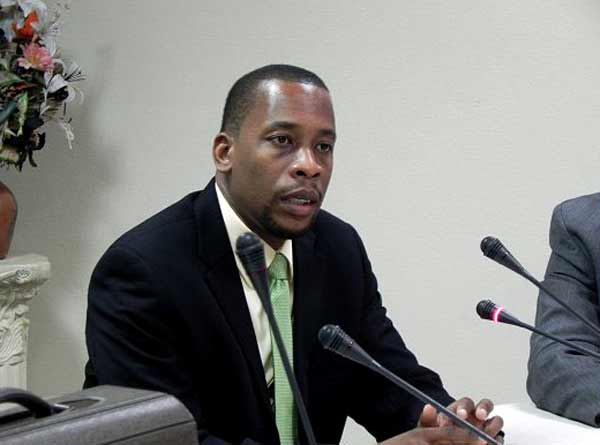 THE newly appointed Governor of the Eastern Caribbean Central Bank, Timothy Antoine has put the governments of the Eastern Caribbean Currency Union on the alert regarding advice the Bank will be handing them under his stewardship.
Antoine said this will be done pro-actively, but it will be up to the governments to heed the advice being given.
"We have to play a very important role in providing advice to our governments and to our clients on the matters of employment, development and growth. What I envisage is that we are going to be pro-active, we are going to look around the global arena, we are going to see the trends, we are going to acknowledge the realities and we want to proactively advise our governments as to how to meet the tough opportunities and address threats. We do not want to be reactive where we engage in sunset industries," Antoine said.
He described this role of the bank as "key" adding that as a result the bank had an obligation to seek truth always.
"We must do so with respect but we must do so faithfully. Our role is to ensure we provide the best possible advice that we can to our governments. And I think that our governments expect us to do that. Now whether our governments heed our advice is another matter," Antoine said.
"You give advice, sometimes it's heeded sometimes it's not. Sometimes there are political considerations. We must never shirk from providing sound advice to our governments," Antoine said.
Antoine, in his first interview with regional journalists Monday, his first day on the job called on national banks throughout the Currency Union area to adjust to the challenges confronting their respective economies.
He believes that there is a role in the economies of the ECCU for national banks "but they clearly have to adjust to the challenges of the day."
The Central Bank, Antoine said, must be a learning bank that is continuously improving sharing what it learns with the community it serves.
"We cannot sit on our laurels and feel that we have arrived, we have achieved. We have to be humble, continue to learn, and as we learn, and we grow we must share those learnings with the Currency Union," he said.
According to Antoine, the Central Bank has done research that is good but sadly the research never sees the light of day and has not really impacted the Currency Union in the way that it should have had.
"Perhaps we are not disseminating it in a most accessible way. We have to look at that and make sure that that hard work redounds to the benefit of the people of the region," he said.
According to Antoine under his tenure the Central Bank's strategic priorities will be among others: financial stability, growth, competitiveness and employment and effectiveness.
He believes that the bank's setup must allow it to deliver. The bank's mantra, he said, is service excellence, teamwork, accountability and results; STAR for short.