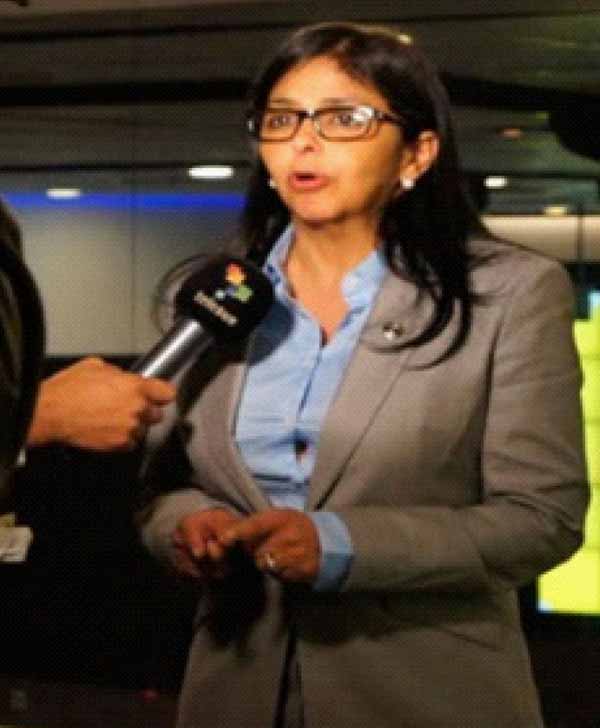 THE Minister for Foreign Affairs of the Bolivarian Republic of Venezuela, Delcy Rodríguez, has said that Venezuela will bring to the next Conference on Climate Change COP 21 – to be held in Paris from November 30 – a common proposal to determine the causes of global warming, which impedes the harmonious development between human beings and nature.
"What we are discussing here is the existence of the human species. We are debating now the present and future […], we know that global warming can have a destructive impact on the environment. There is a scientific consensus on what can happen if we do not raise awareness; it is something that concerns all", said Rodriguez, speaking to the multistate Telesur, minutes before her speech at the meeting of CELAC on Climate Change in Ecuador.
She also mentioned the importance of the historical encyclical of Pope Francis which coincides with many of the doctrines of eco-socialism developed by the late Venezuelan President Hugo Chavez and the Bolivarian Revolution.
"What he said is absolutely correct, the result of climate change and the criminal impact it has had on the environment, is closely linked to an immoral, developmental and capitalist model of consumption".
She added that rich countries seek to dilute their responsibility. "There is an ecological debt of the rich countries to the poor nations and we now call on the conscience of the developed nations that boast of the capitalist system"
It is important to highlight that the CELAC meeting, held in Quito, Ecuador, will yield a resolution of the Latin American and Caribbean countries, which will be discussed at the main summit COP 21 in Paris.