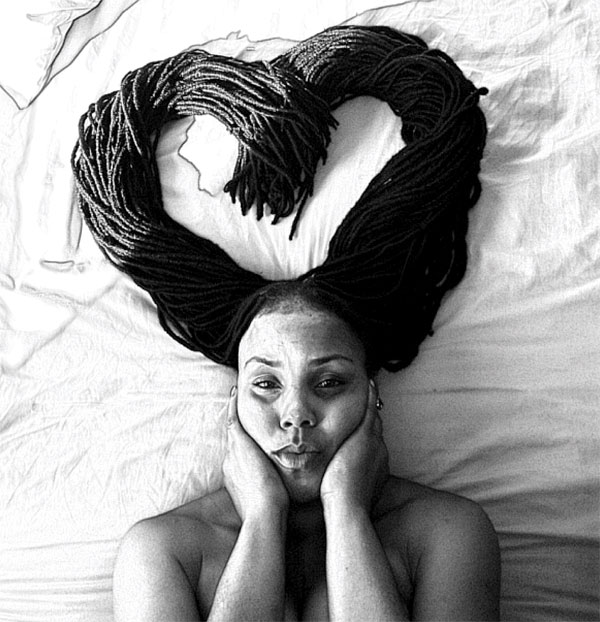 NATURAL hair in women has been making a huge comeback as black women across the globe begin again to embrace the natural texture and flawless beauty of their hair.
Today, allow me to present one who has been embracing her hair way before the trend set in again.
Tarna Stanislaus is a loud and proud Rastafarian whose locks leaves many a black female feeling envious to say the least.
The 33 year old mother of two hailing from Riverside Road has created an image for herself with her locks and has become well known for being a trendsetter in her own right with her loud, unique and stylish persona, making dreadlocks look ever so sexy and classy.
Exuding and epitomising the look of a true African queen, Stanislaus knocks down all the barriers and stereotypes which have and continue to thrive here in St. Lucia that says that Rastafarians are "dirty and unkempt", "drug addicts" and she does it effortlessly with class and style and all whilst staying humble, reliable and loyal to those closest to her.
In her own words: "I am an individual. I'm my own person. Not at all easily influenced or persuaded." And it is with this mentality that she has proudly lived her life without letting the opinions of others faze her.
Just looking at this woman will make one want to chop off their freshly relaxed hair do and start anew, naturally.
Here is what she had to say about the lifestyle choice that has turned so many heads for so many different reasons.
The VOICE: Judging from the length of your dreads, you've had them for a number of years…How long have you been growing them?
Tarna: My dreads are about 11.5 years old and yes, a very distinctive part of me.
The VOICE:What is life like as a Rastafarian woman in Saint Lucia?
Tarna: As a St. Lucian Empress, my life's journey has not been easy, but I believe life is what we make it. My family is and has always been very supportive in my decisions. They have helped strengthen and mould me into the woman I am today. They have helped block off all the negativity, the stereotyping and judging because my hair is dreaded.
The VOICE: Why did you decide to grow dread locks?
Tarna: I have always been and still am very creative in art and fashion and yes, that includes hairdressing. From a child, I did my hair and that of my friends as well, from extensions, relaxers, and braiding. Dreading my hair started off as an experiment, because I'd already done everything to it.Have I regretted it? Nope, not one bit. I love my dreads. These dreads have not only taken my fashion creativity to the next level, but they have also redefined me as an individual. I pray (meditate), I'm at peace with myself, I'm more and more humble and find joy in everything, including the worst situation.

The VOICE: How has having dreads benefitted you?
Tarna: I can't recall being in a situation where I've had to defend myself against victimisation or scrutiny because of my dreads.
I wear my dreads like a Queen, because I'm an Empress. I keep them clean and groomed and have always been complimented on them. After all, my dreads are a part of me.
The VOICE:What does "Rasta" mean to you?
Tarna: "Rasta" to me means love, humbleness, peace, togetherness, Godliness…oneness.
The VOICE: Do you inculcate the Rastafarian lifestyle into yours in any way?
Tarna: Rastafarian lifestyle has been incorporated into my personal lifestyle through me being more humble, living more free, being respectful. I was taught to love and pray to The Most High God and to always be thankful regardless of the situation. This is how I live and what I teach my children.
The VOICE: What are some stereotypes that St. Lucians have that are completely false yet continue to live by and enforce on the rest of society that you would like to see changed?
Tarna: As it pertains to Rastafarianism, I believe that all the stereotyping is uncalled for. The examples are too harsh to mention. We all are human, children of the King. It should not matter whether we wear dreads, weaves, bald headed or braids, each one should treat the other with the same level of respect that they would like in return. It should not matter whether we are Rasta, Catholics, Adventist, or whatever denomination. They are all religion and praise the same God so the discrimination and segregation seems irrelevant to me. We should learn to live as "One", just as God intended .