Speculation Mounts About Police Chief's Fate.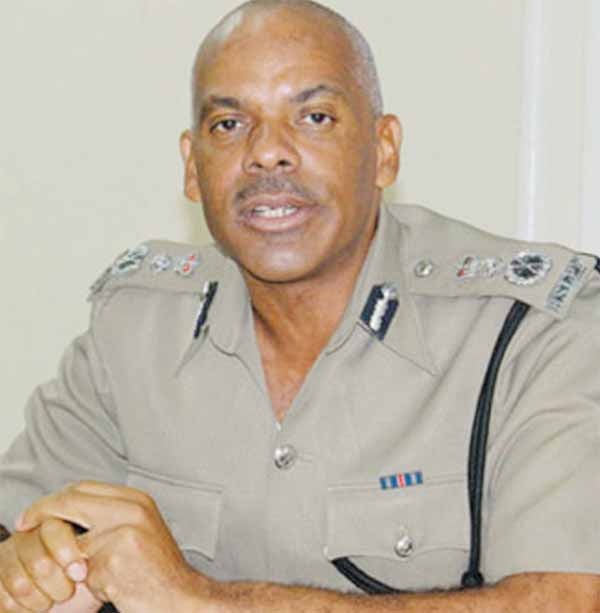 POLICE Commissioner Vernon Francois, who was expected to resume his duties yesterday after more than two months on vacation leave was a no show.
He was widely expected back at his desk according to numerous sources but failed to make an appearance fuelling speculation that major decisions regarding his fate may be forthcoming.
At least one department within the Force, The Police Welfare Department, was expected to hold discussions with him yesterday on certain matters but had to hold back not knowing when he would be at his post.
It is unclear whether Francois requested more vacation time or whether he was told to take more vacation time.
According to Prime Minister Dr. Kenny Anthony, Francois was accused of willful blindness in the alleged extra judicial killings of 12 persons between 2010 and 2011 during a police campaign against crime called 'Operation Restore Confidence.'
A report on an investigation into these killings conducted by a the Caribbean Implementation Agency for Crime and security (IMPACS) made several damning allegations about senior police officers.
But Francois countered the allegations against him in the report saying he jealously guarded his integrity and that he was not involved in anything remotely corrupt or unlawful.
"I was hoping that we would have been at the stage where definitive statements would have been made about dealing with the situation as it relates to the government of Saint Lucia and the United States, but we are still at the stage where a lot of unproven allegations are being made," Francois said.
Speaking to the Saint Lucia Times online news magazine the day after Prime Minister Anthony addressed the nation on the findings of the IMPACS team, Francois said that there was need to move beyond the stage where people are still "staying in the dark under the bushes" and making allegations.
"It is time to provide evidence," he told the online magazine, adding that in his role as Police Commissioner he is not engaged in supervising police investigations.
"If there is a police related shooting I do not get involved in the investigation and the files would be referred to the DPP," he said. According to Francois, his conscience is clear.