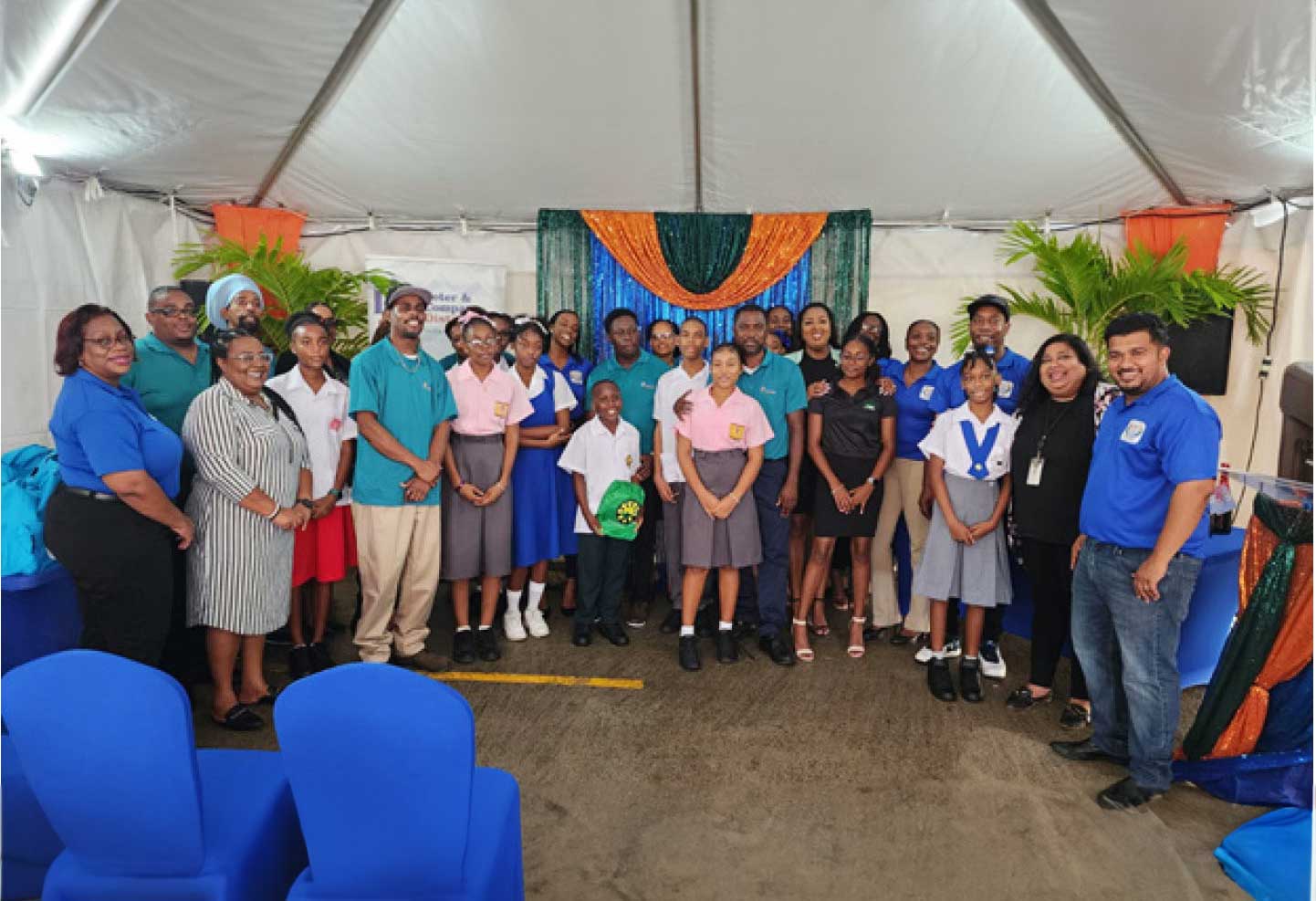 AT an awards ceremony at their Cul de Sac sales and distribution centre, Peter & Company Distribution (PCD) hosted their 31st annual scholarship award in keeping with their ongoing commitment to support the academic advancement and development of their employees' children.
Nineteen deserving young recipients were presented with their bursaries and scholarships. This recognition for academic excellence is the cornerstone of the Ricardo Leonard Memorial Scholarship Awards which are based on merit and disbursed annually to the children of PCD employees who are undertaking a course of study at the Secondary and Tertiary levels of education, and who meet and exceed pre-established criteria at their respective educational level.
Over EC$22,000 were awarded to the successful students. In a feature address to the recipients, their parents, guardians and members of the PCD Team, Ms. Michele Kalloo, CEO, saluted them all for the discipline, commitment and consistency they have invested in their academics which will undoubtedly redound to their future success.
Ms. Kalloo expressed PCD's tremendous sense of pride in supporting their employees' big dreams of doing all they can to give their children the best life possible through continuous investment in education. She also stated that in addition to excelling in academics, the recipients should also challenge themselves to express their individuality, creativity and hone their emotional independence to become balanced and resilient young men and women.
To further challenge the young scholars to develop the right mindsets and attitudes that will mold them into becoming the best versions of themselves, a new qualification criterion was introduced. In addition to a solid academic record, applicants were also required to submit a 500-word essay on this topic: "Describe areas in your life where you demonstrated leadership and overcame obstacles through your school, social or family life."
Each essay was scored in these 5 categories: The student with the top scoring essay was entitled to a bonus award of an HP Chromebook 11-inch Laptop sponsored by Grace Foods. The quality of work submitted was so high, there was a tie for 1st place resulting in Devannah Eugene and Thai Fowell each receiving an HP Chromebook.
These recipients were previously unaware they had won and received the good news and their prizes at the event which was an exciting moment for all present. The full list of 2023 scholarship recipients are:  Thai Fowell, Kaylee Simmons, Emilee Marius, Simion Castang, Jahnicka David, Devannah Eugene, Zaynah Auguste, Onora Cherubin, Shania Clifford, Taj Charles, Keiannie Bernard, Jhedaii Mathurin, Zania Duncan, Arian Eugene, Lavern Charlery, Brielle Lovence, Caydiann Pierre, Kayden Alcindor and Gillana Noe.
The awardees' parents and guardians came from several departments within PCD including: Sales and Marketing Downtrade – 3
Sales and Marketing – 6
Finance – 2
Retail (PCD FM VF) – 4
Inventory and Warehouse – 2
Downtrade Drivers – 2
In closing, Ms. Kalloo further reinforced the development of critical life skills and zeroed in on the importance of having financial independence. She then extended a new challenge to the recipients to completely fill a Dutch Lady 405g evaporated milk can with coins. Once filled, Peter and Company Distribution will then match their savings and open a bank account in the student's name at a local bank!