RANKED FIFTH in the Americas region and 20th in the world, St. Lucia will take aim at one of the qualifying spots on offer at the upcoming Americas Netball World Cup qualifiers, which began Sunday (October, 16)  at the National Indoor Sports Centre in Kingston, Jamaica.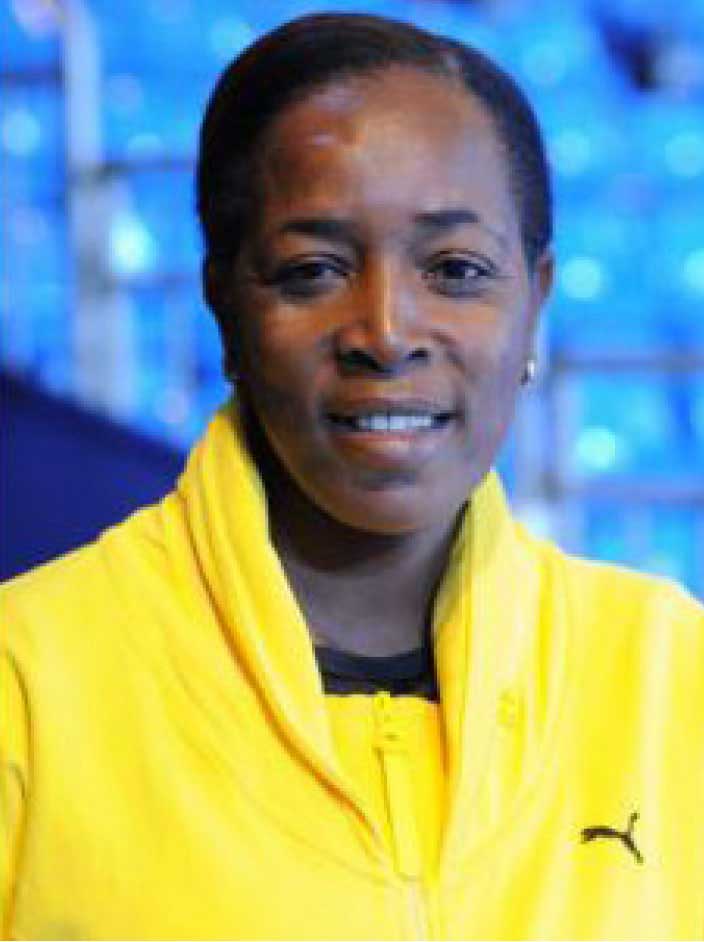 In a bid to bolster their chances of making it to the 2023 Netball World Cup in Cape Town, South Africa, St Lucia have added the experience of former head coach of Jamaica's Sunshine Girls, Minneth Reynolds.
Reynolds, who was appointed the head coach position back in April of this year, believes the team has had adequate preparation and is in good stead ahead of Sunday's (October, 16) opening fixtures.
"Preparation has been going quite well, and I expect that the ladies will carry over the same work they did in previous tournaments." said Reynolds.
At the OECS/ECCB International Netball Series, hosted in Roseau, Dominica recently, St. Lucia were runners up to St Vincent and the Grenadines, suffering a 39-17 defeat in a rain-affected final.
According to Reynolds, St Lucia, who were voted the best defensive team of the tournament, will be hoping to showcase their all-round skill-sets.
"We're an all-round team, because it's not only defence, but goals win matches, supported by strong defence. Once our shooters are able to convert, and our defence does their work, we will be very competitive," she added.
The nine-team tournament, which boasts the best in the region, is expected to be highly competitive, according to St Lucia's head coach, her group needs to be switched on mentally.
"It means every game you play will take four controlled quarters of consistent netball, both in attack and defence," she said.
St Lucia will open their account against the Spice Girls of Grenada, and despite not knowing a lot about their playing style, coach Reynolds is of the belief that her team will start their tournament with a victory.
"I don't know much about Grenada, except that they ranked above us, but in this tournament ranking doesn't count. It's who turns up on the day and put their best foot forward," Reynolds added.
Meanwhile, Barbados and St. Vincent & the Grenadines scored dominant victories to kick-off the Netball Americas World Cup Qualifiers at the National Indoor Sports Centre in Kingston, Jamaica on Sunday.
Barbados opened the competition with a commanding 67-27 victory over the Cayman Islands.
It was a relatively close affair after the first quarter as the Barbadians, currently ranked 13th in the world, led 13-4.
However, the Gems ramped up the intensity in the second quarter stretching the lead to 21 to end the half ahead 34-13. They widened the lead 48-21 heading into the final quarter when they capped a fine display with 19 goals in the period to wind up 67-27 winners.
St. Vincent and the Grenadines were equally dominant in their 51-24 win over the USA.
Also on Sunday, the Trinidad & Tobago squad opened their account in decisive fashion over Antigua with a 55-24 victory.
Goal-shooter Afeisha Noel was near perfect in the match scoring 34 goals out of 37 attempts and she was assisted by experienced player Joelisa Cooper who scored 12 from14 shots. Tiana Dillon added six goals whilst Cheynelle Dolland scored 3 goals.
In the meantime, T&T outplayed Saint Lucia 63-25, to register their second successive victory in the ongoing tournament.