Peter King is a jack-of-all-trades. He lives life his way and most importantly, he's happy. The 56-year-old hails from Marchand. He's a cobbler, gardener, painter and carpenter. And that's just what I know. 
"I used to live with my father when I was a boy and things were good. My father was financially stable—you can say I had a golden spoon in my mouth so I wasn't worried about money. When my dad died, things changed; I had to fend for myself," he told The VOICE yesterday.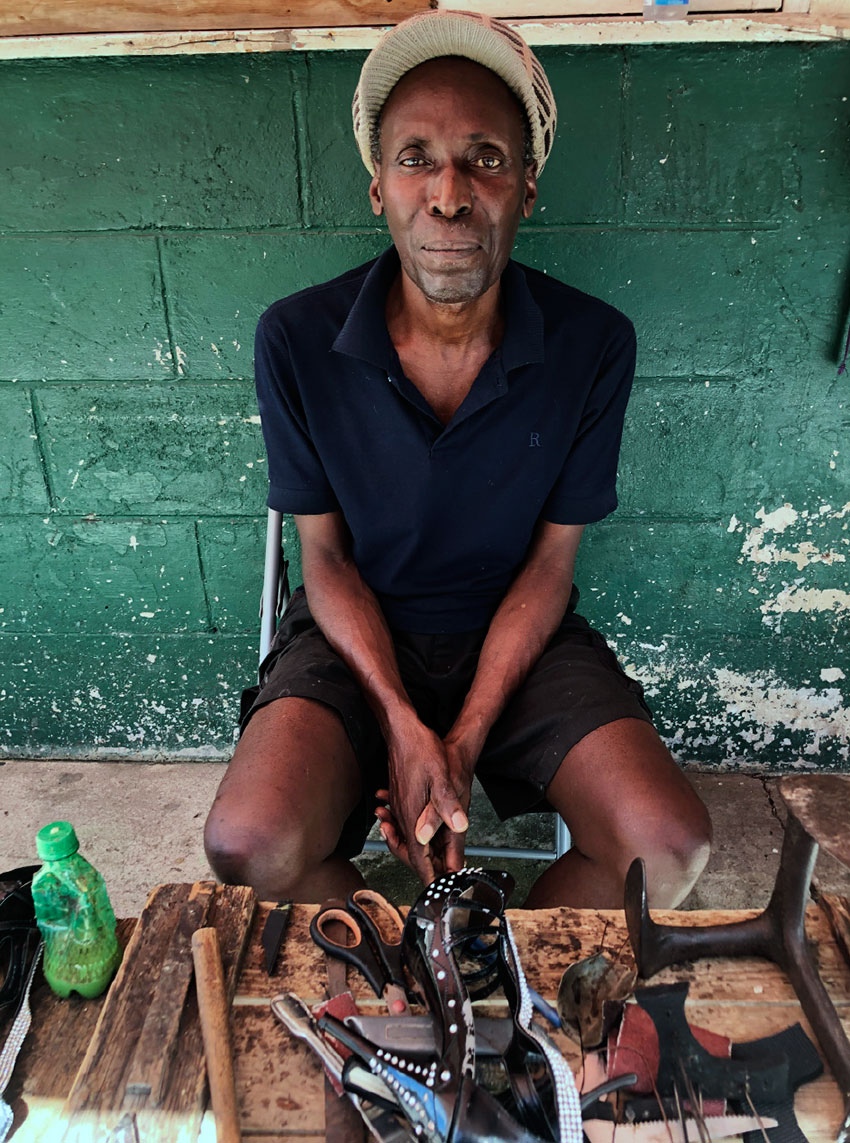 "I learned how to do different things, nobody taught me really. With the right mindset you can do anything. It's like going by someone who does art for example; once you're focused you could learn how to do what they're doing, the person doesn't have to teach you," he explained.
When he was younger he explored the world of carpentry. In fact, he was certain he would become a carpenter.
"I used to build things like scooters, trucks and cars. I also used to make little houses but I lost the passion for it," he revealed.
"I learned how to make and repair shoes when I got older. I sold sandals and slippers by the market and I also sold furniture. Every night I would make six pairs of sandals and bring them to the market to sell the next day. Tourists bought all," King said.
Later he'd take a different path.
"I left my craft work and then I started painting. I met a cobbler and I told him I could repair shoes. He told me I should start my own business and my friends told me the same thing as well. I took their advice and I've been a cobbler for about 31 years now," he added.
Farming is his greatest passion however and he hopes to become a full-time farmer in the near future.
"I love farming and I really want to focus on that. I just have a passion for the soil. I have all kinds of things in my backyard especially herbs. I like natural things and because of that I don't get sick often," he said.
God is a big part of his life and according to him a relationship with Him is "everything." He simply wants to draw closer to God and wants nothing more.
"When you have a connection with the Most High life is better. When you get up on a morning you have to pray because he's the one who's keeping you alive. You have to give thanks because life is more important than money or anything," King said.
His advice for readers?
"Go out there and do something for yourself and stay away from trouble," he said.