An abandoned building that was once home to thousands of Secondary School students for over two decades has been earmarked to facilitate the Ministry of Home Affairs.
The revelation was made by Minister of Education, Innovation, Gender Relations and Sustainable Development, Dr. Gale Rigobert when she was quizzed by members of the media outside of parliament on Tuesday, November 24, 2020.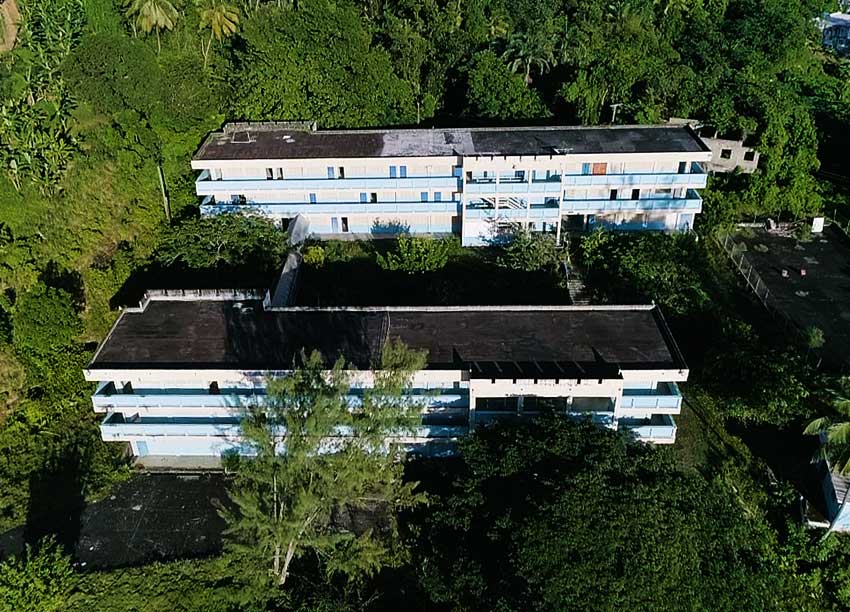 Said the minister, "the George Charles Secondary School is earmarked to house the department of the Ministry of Home Affairs."
The minister also spoke to a site visit to the plaintive school compound earlier this year, however, the global pandemic dealt a severe blow to their plans.
The Prime Minister, Allen Chastanet, while on Blazin FM's Morning Heat with Scady.P and Franny, all but confirmed that the school would have been converted into a base for the islands Special Services Unit.
"George Charles will not be coming back as a Secondary School," he said. "We are looking to possibly move the SSU operations and police operations into George Charles. It is a much better and suitable use of that building."
Despite being deemed an unsafe institution due to is remote location, since closing its secondary school doors in 2017, George Charles Secondary School temporarily housed Sir Arthur Lewis Community College's Division of Agriculture and Division of Teacher Education and Educational Administration.