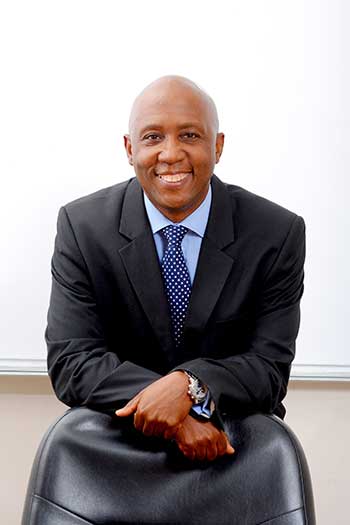 Castries, Saint Lucia – 14th September 2018: The St. Lucia Hotel & Tourism Association Inc. has announced the departure of its CEO, Roderick Cherry, who is leaving the Organisation to pursue other career opportunities.
Cherry's resignation takes effect September 30, 2018 and the SLHTA has begun the process of vetting for a replacement.
In the interim, former CEO Noorani Azeez has been appointed as the SLHTA's Executive Vice President and will assume the responsibility of leading the organization through the transition process.
Cherry joined the SLHTA as Chief Operations Officer in March 2016. He was subsequently promoted to the position of CEO in May 2018.
"Roderick Cherry has served diligently over the past two years to support the Executive Committee in strengthening the Association and drive the SLHTA's advocacy and policy-focused agenda," said SLHTA President, Karolin Troubetzkoy. "We wish him the best of success with his future endeavors".
Cherry thanked the SLHTA for giving him the opportunity to contribute to its development and St. Lucia's tourism and hospitality industry.
"It has been an honour to lead the St. Lucia Hotel & Tourism Association. I am proud of what the SLHTA Staff and the Executive Team have accomplished over the past year and would like to acknowledge the membership's commitment to strengthening St. Lucia's biggest and most dynamic private sector association," Cherry said. "While I leave the SLHTA to pursue a new career, this organization will always be close to my heart and I look forward to seeing the Association flourish in the future." Page 2 of 2
About the SLHTA: The St. Lucia Hotel and Tourism Association (SLHTA) is the principal tourism private sector agency in St. Lucia with a membership of over 200 companies comprising 74 hotels and other accommodation establishment plus allied members ranging from airlines, ground transportation agencies and destination management companies (DMC) to distributors, restaurants, public and private sector agencies, retailers, tourism professionals, tour guides, tour operators and travel agents. As a private non-profit membership organization, the SLHTA's main role is to facilitate tourism sector development and management in St. Lucia. It does this through, inter alia, providing training and educational opportunities for workers within the hospitality sector, presenting its membership with as much information and technical support as possible for facilitating their individual and collective advancement and upholding the collective interests of its members.