PRESS RELEASE – The leading telecommunications service provider in Saint Lucia and the Caribbean, as well as one of the island's foremost employers, recognised some of its most outstanding colleagues on Monday. Twenty-five (25) members of staff, representing 395 combined years of experience, were rewarded as part of Flow's Long Service Awards.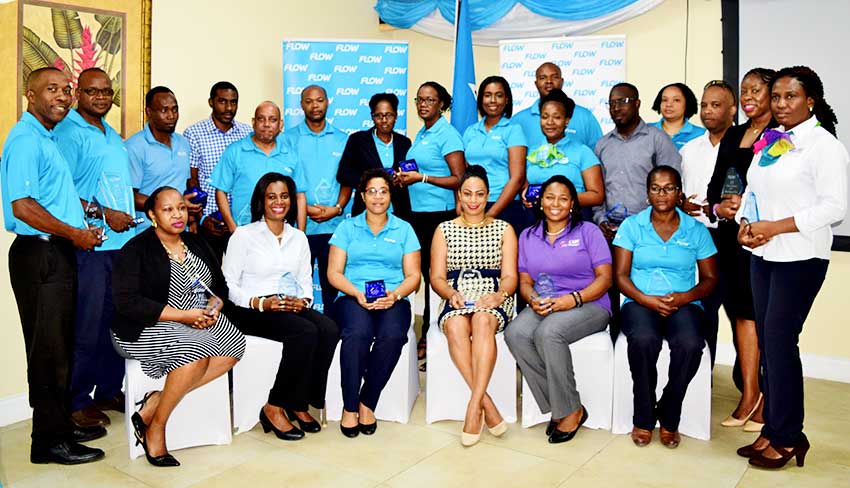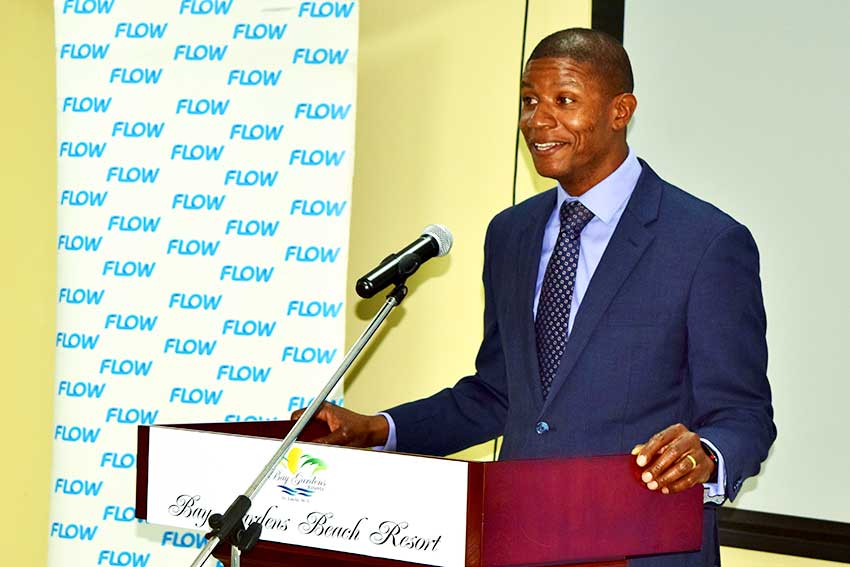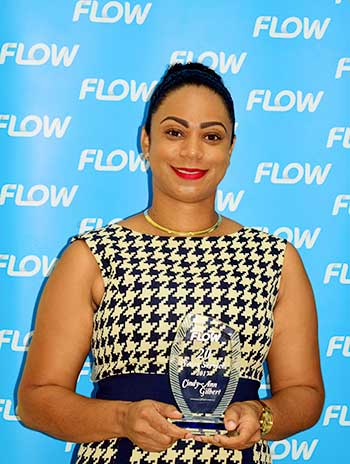 Presided over by country manager Chris Williams and human resource director (Venture Markets) Joseph Augustin, the ceremony honoured employees who have been with the firm between 10 and 30 years, continuously. The event was staged on the morning of Monday, March 12th 2018 at the Bay Gardens Beach Resort's Dolphins Conference Centre.
Fittingly, mere days after International Women's Day, the individuals who were saluted with these latest awards in recognition of their mutual commitment and dedication to the companyincluded 13 women and 12 men. Representative of all corners of Saint Lucia, they run the gamut from fleet and facilities to finance to customer service to retail to networks.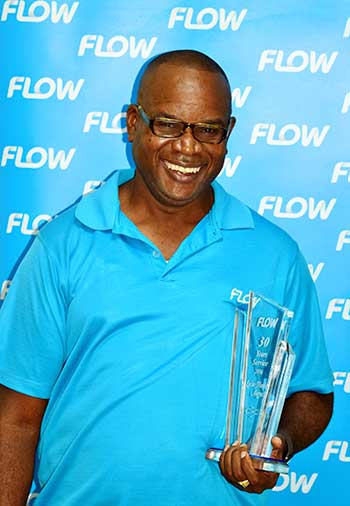 Lucius Mandel Auguste was the most significantly tenured worker, having been with the organisation since at least 1988. Mandel is currently the Flow technical supervisor for the south. Four other gentlemen, Benedict Clauzel, Mark Coureur, Glynn Goodman and Euphretus Terry Goodman, were all lauded for having attained 25 years of service each.
Cindy-Ann Gilbert and Saravantha Lionel Hinkson marked 20years with Flow. Curl Ambrose, Andrea Auguste, Mary Benjamin-Delice, Gina Daniel, Rossini George, Dealfina Jn. Baptiste, Nadia St. Louis-Leonce, N'alana Stewart and Kirby Sydney all celebrated 15 years. Kerin Alcindor, Kissinger Anthony, Sylvia Arthur, Yonie Bernard, Alia Felicien, Lucius Jn. Philip, Christina James-Jn. Francois, Regina Prospere and Aaron Sylvester all hit the 10-year milestone.
Recipients were treated to breakfast, and each was presented with commemorative gifts and financial incentives, based on the duration of their time at Flow.