A DESPERATE attempt to obtain assistance after his home was reduced to rubble by fire a month ago has so far not been fruitful for a resident of Bruceville, Vieux Fort.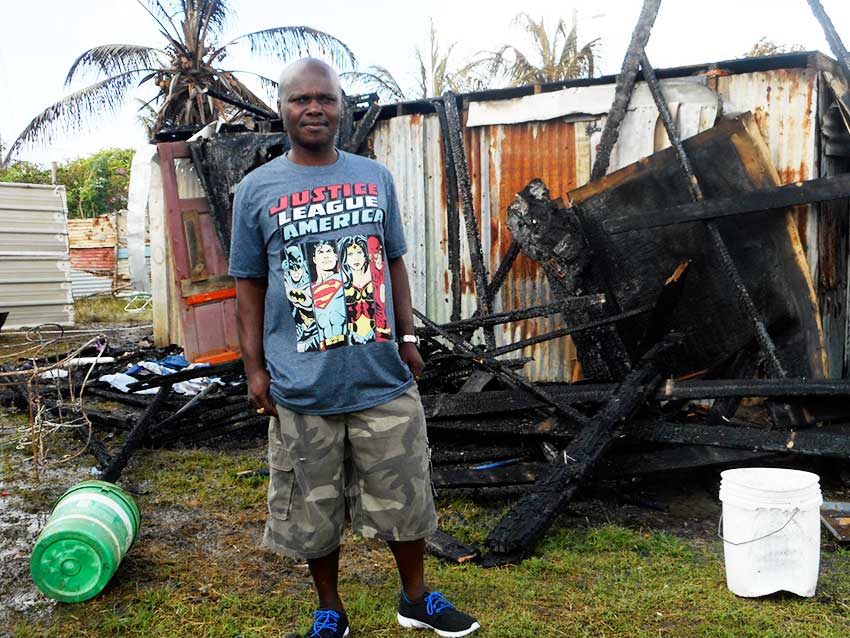 "I have not received anything. No one has really helped me apart from my sister," a frustrated Sylvester Dantes told this reporter.
At the moment, Dantes and his common law wife do not live in the same house. He lives in a small wooden house which belongs to his sister, while his wife lives at her daughter's home.
According to Dantes, what he receives from people are mere suggestions as to whom he should go to in order to get assistance, which is not really helpful.
"People keep telling me go to government officials for help. They tell me to go to Prime Minister Chastanet and Dr. Kenny," he said.
Dantes said a businessman in Vieux Fort is willing to help him by selling building materials to him at a reduced price, but it is of no solace to him because he has no money.
He said he was promised clothing from the National Emergency Management Organization (NEMO) but so far has received nothing from them. Dantes said a few weeks ago he was also promised help from the Vieux Fort parish priest but that promise, too, has so far not been fulfilled.
According to him, since assistance is not forthcoming, he will have to seek other options to get help to reconstruct his home, adding that not sharing the same home with his wife is of much discomfort to him.