THEY are regarded as the best reggae band in the Eastern Caribbean. With a lead singer, Nijah "Cold Sweat" St. Catherine possessing one of the best voices in world reggae, 4th World will clearly do justice at the inaugural St. Lucia Roots & Soul Festival.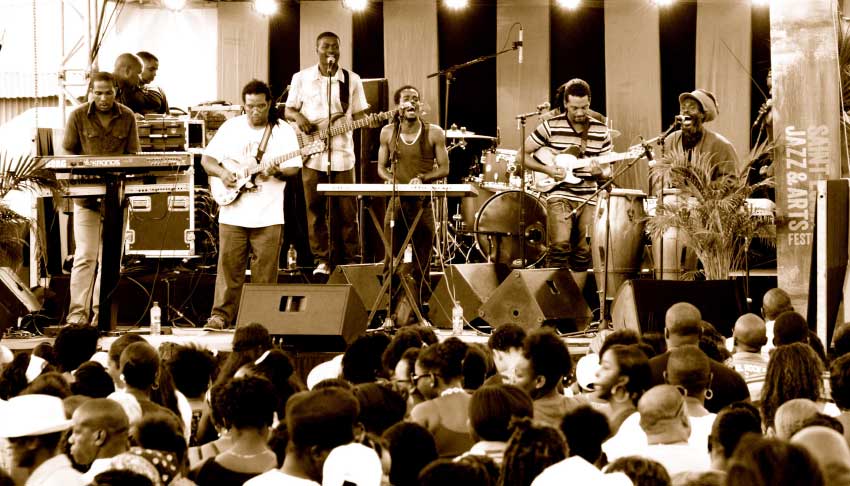 The festival is dedicated to musicians who are setting new trends in reggae, conscious hip-hop, Afro-punk and R&B with performances, master classes and encounters between artists and other actors in the music business.
In terms of setting trends, 4th World will be right at home in this festival for its music has been described as an "authentic brand of reggae music that takes you to the world of Steel Pulse, Third World, Peter Tosh and Bob Marley. But it is reggae music with a difference. It is fresh. It is a new sound. The arrangements are startlingly different to what has come before and so catches one by surprise. It is edgy music bursting with energy. It is music infused with the excitement of youth yet seemingly informed by history and the wisdom of age."
4th World will be performing on Saturday, June 17. Also performing on that day are Christopher Martin, Kayo, and Chrycee featuring Dynamix Band.
The day after will feature Morgan Heritage, MusiqSoulchild, Etana, Deanna Philip, and Rob "Zii" Taylor &Phyness.
For a taste of 4th World, follow links below to a few of the band's live performances and official videos. Also provided is a link to 4th World's press kit (http://www.jakoproductions.com/…/pdf/4thWorldBandEPK2017.pdf).